LELO Sex Position of the Week: The Deckchair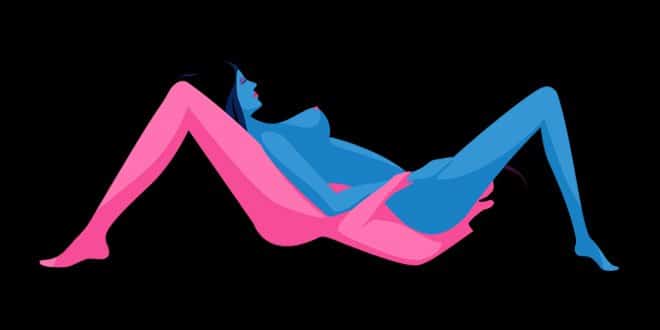 Position Difficulty: 1/5
Pros
The receiving partner of this oral sex position is able to lie back and luxuriate in sensuous delight as their partner focuses their attentions (and both hands) on their pleasure. The person performing cunnilingus can use pillows or cushions―this is a great couch position― to support their neck if more comfortable. Additionally, because their mouth will be lower and more squarely focused on the vaginal opening, the receiver may be able to add a very petite clitoral massager like MIA™ 2 into the mix.
Cons
While this is the perfect for receiving cunnilingus, its main drawback is that it does not allow for reciprocation. As well, it is not an ideal position if the receiving partner is self-conscious about eye contact with their partner, or their body is significantly larger than their partner's as the giver may have trouble comfortably supporting them for long periods.
---
Katy Thorn is a post-grad writer with a passion for writing about sex, sexuality, and all things rated R. She received her degree in Women's Studies with a focus in Intersectionality at the University of California, Berkeley (Go Bears!). She has a cat named Yoko, drinks too much black coffee, and hates writing bios.