Our bodies are capable of all sorts of magic. We could be entirely exhausted, tired, or sleepy, but our nether regions are totally ready for action. And that's why there are several different easy sex positions that are completely do-able for those stay-in-bed, lazy days.
Sunday afternoon? Monday night? Heck, a Friday evening even…here's how you can embrace your libido and your rising levels of arousal when you're not feeling particularly energetic.
7 Easy Sex Positions
Before we dive into these 7 sexy sex positions perfect for those who don't particularly seek a good workout, let's clarify one thing: sex doesn't equal p-in-v penetration. There's an age-old belief that sex has to involve penetration, but actually, sex can be anything you want it to be. 
For that reason, a good bout of foreplay, using sex toys, or any kind of penetrative action can be considered intimacy and sex. So, let's mix things up and enjoy all the lazy, easy sex positions that'll bring both you and your partner a spark of erotic bliss, shall we?
1. Missionary with a Twist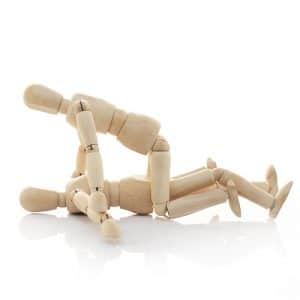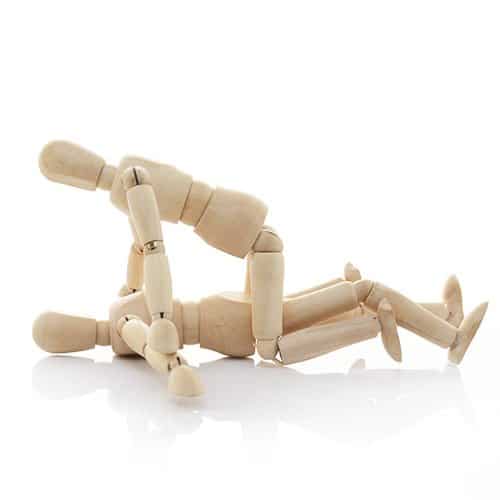 One of the most common sex positions, missionary, can be a lot of fun! It can also aid in some sensual eye contact, and the ability to add in other kinds of stimulation for heightened arousal. But if you're looking to add a bit more variation to your missionary tryst, try the missionary with a twist.
Instead of widening the legs, the giver of penetration could straddle their partner's body which will allow for mutual genital touching. Not just that, but it's a position that'll enhance your sexual connection and isn't dependent on one's size! 
2. The Passionate Pillow Prop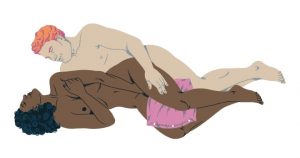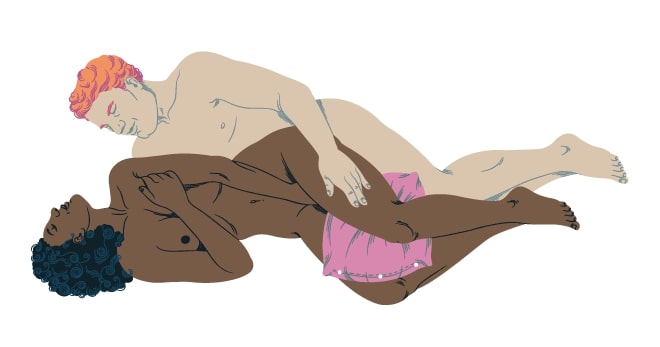 When all you seek is a comfortable way in which to get your rocks off, a pillow can come in super handy. For example, perhaps you're after a position such as doggy style, but getting to that kind of penetrative potential means getting your derrière up and ready. Too much for your mood? Grab a pillow!
A pillow can be placed underneath one's pelvis, which will give them support and allow for some genital stimulation. You could even go for a wedge pillow made specifically for sex, which is like relaxing on a cloud during your most passionate activity. 
If you do have some energy in you, however, bending your knees and bringing your pelvis upward then spreading your legs will give you the chance to control the depth of penetration, which is always great.
3. The Sizzling Spoon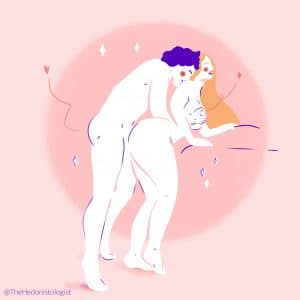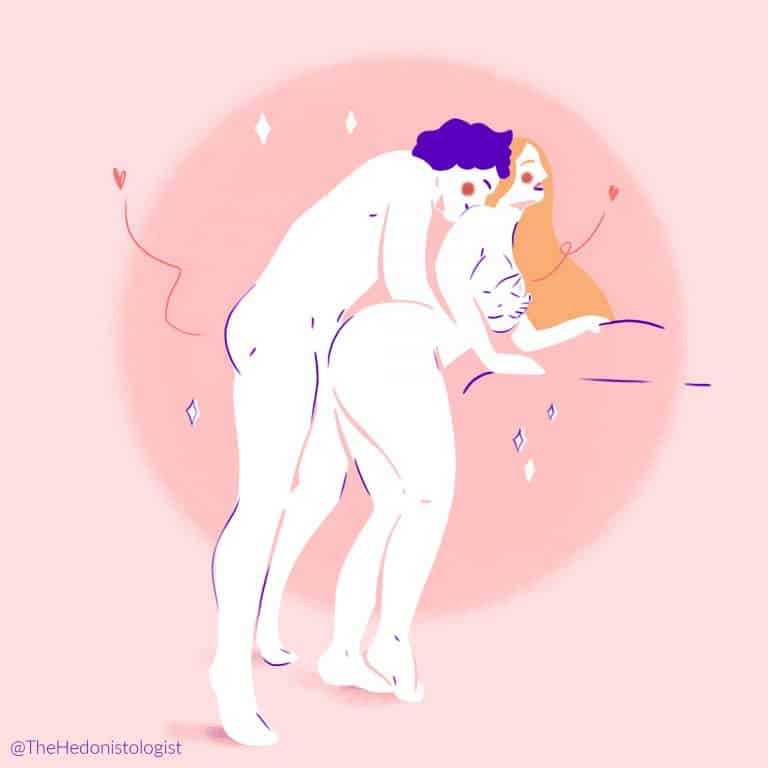 Some call it the 'sideways cuddle', others refer to it as spooning. And while this position could be enjoyed in a totally non-sexual way, prompting closeness and intimacy, it's also a heck of a lot of fun when you get your genitals involved.
For this, one partner will be the 'big' spoon and the other, the 'little' spoon (two partners cuddling facing away from one another). The big spoon can enter the little spoon who has the power to control the depth and speed of the thrusts by using their buttocks—especially when the giver of penetration is completely still. 
4. Melt into 69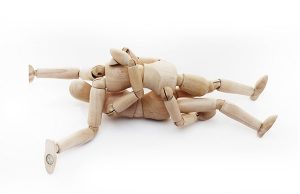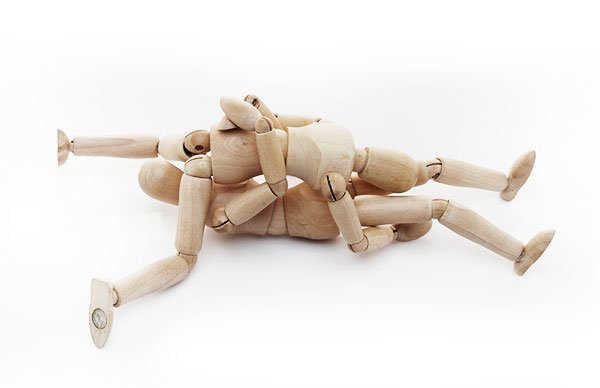 "Give and you shall receive", they say—which is the epitome of the 69 position. Take a little break from penetrative sex for a moment, and enjoy all the sensual and erotic euphoria that giving and receiving oral at the same time can bring.
If you're unfamiliar with 69, it involves one partner on their back and another on their front, on top of their lover yet facing the opposite direction. In this way, both partners will have their mouths facing each others' genitals. Lick, tease, suck, and stimulate one another simultaneously to move the focus away from performance and to sensual and erotic touch.
5. The Lotus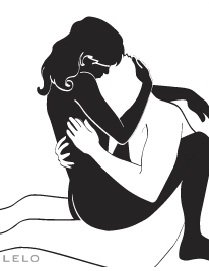 If you're looking for maximum intimacy while enjoying penetrative and stimulatory sensations, the lotus sex position will check all of your boxes. It's an easy sex position that's rooted in tantra (an ancient spiritual belief system that originated in India).
Try the lotus position with one partner sitting down with their legs crossed while the other sits on them in a straddling position. Both will be face-to-face, which allows for eye contact, deep kissing, and gives one partner easy access to their partner's breasts. Then, when you're ready for action, the person on top will move their hips back and forth in a rocking motion.
6. The Cross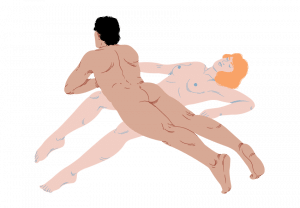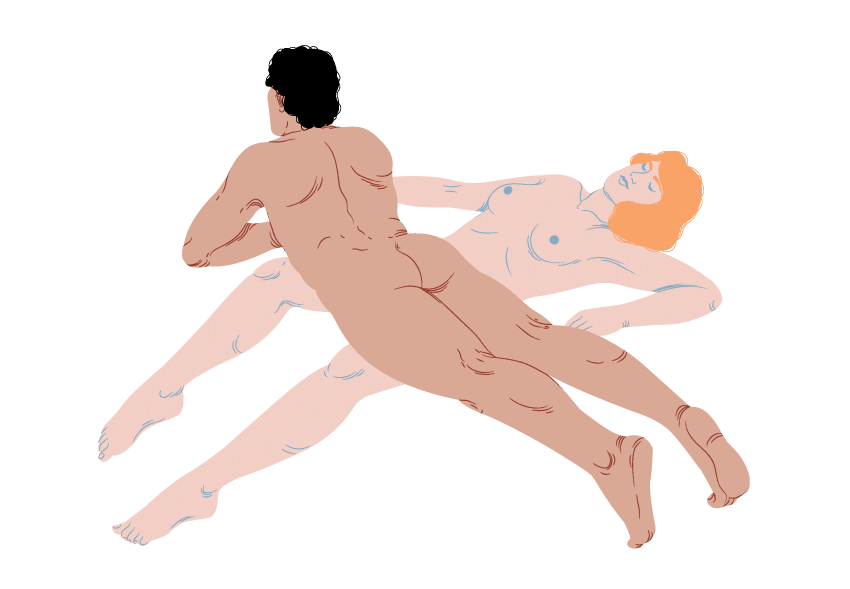 Want to get to work without actually doing any of the work? This easy sex position allows both partners to lay down and enjoy all the sexiness, and it involves the bare minimum when it comes to the range of motion. Not just that, but it offers vulva-owners the chance to enjoy some delicious clitoral stimulation too.
The cross sex position can be practiced by the one giving penetration laying on their side, and their partner laying on their back, perpendicular to their lover. The receiver will then scootch down and put their knees over their partner's hips in such a way that their genitals align. 
7. Vibrator Vibes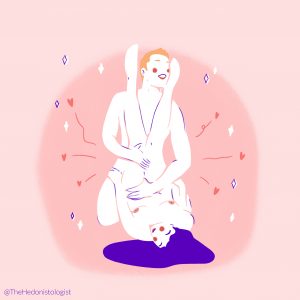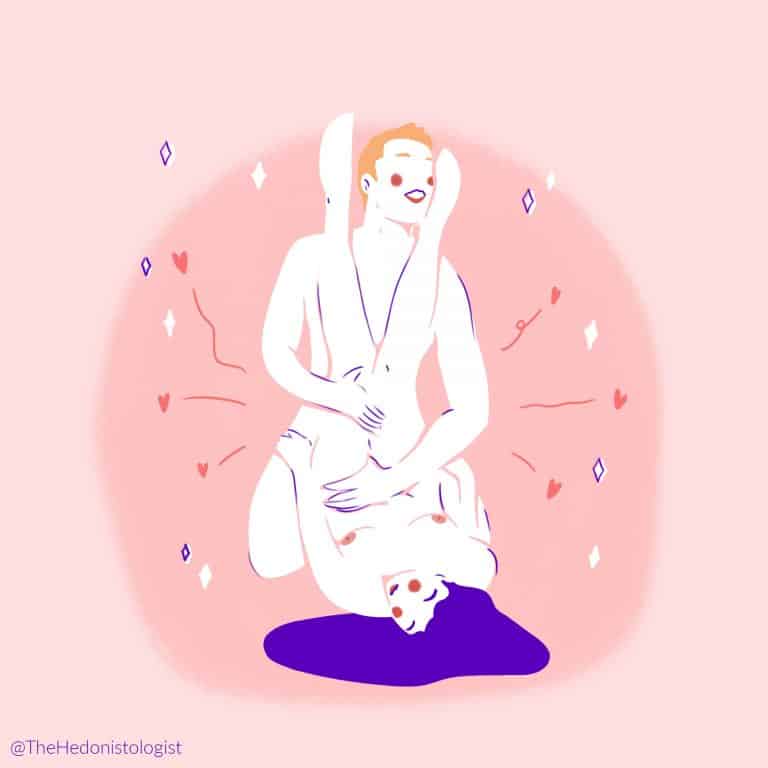 Using a vibrator with a partner, depending on the vibe in question of course, is shockingly easy and provides intense sexual satisfaction. 
For example, using a Smart Wand merely requires holding it in place over your lover's erogenous zones so that they can feel all of the sensual vibrations. Naturally, the favour can be returned! The F1S V2 requires way less wrist and arm action than the DIY route, and you can get your penis-owning partner to climax effortlessly. It's the perfect way to get off when you're feeling lazy!
And there you have it! 7 easy sex positions for those days you crave all kinds of sexual ecstasy without any of the effort! Have fun!