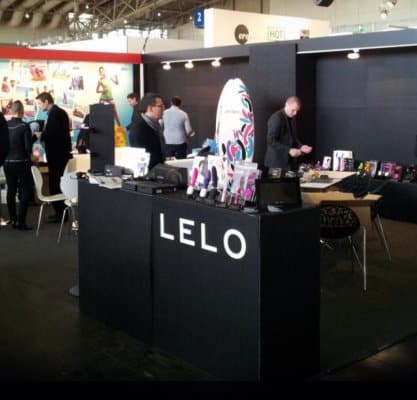 From October 3rd to October 5th we were in Hanover, Germany at the country's biggest adult industry trade fair, where we showed off our latest intimate offerings as well as some upcoming items to very interested retailers and customers.
Our booth was a busy one, and even busier than years past due to the fact that 2012 was eroFame's biggest year yet. With 3,200 attendees angling to get a glimpse at 165 exhibitors – but none more than our very own booth which experienced a load of traffic from industry people and visitors alike. Everyone who stopped in was given the opportunity to see our latest items like INA 2, MONA 2 and ELISE 2, and get a sneak peak at new LELO products that will be hitting shelves in just a couple of weeks (more on that next time!).
We love visiting trade shows in Germany, as it gives us the unique opportunity to spend some quality time with European retailers, and allows us to give proper thanks to the amazing network of friends we've come to know in the last ten years.
It almost seems like yesterday that the founders of LELO set up their stand, changed into their suits, and went about personally greeting a long queue of retailers interested in these bold new designs about to revolutionize the sex toy market – once upon a German evening back in 2003.