With a fresh start around the corner, we wanted to commemorate all the things we accomplished in 2017. From sex-comedy shows to sex toy application launches, LELO exploded globally in sponsorship and award-winning designs.
 Sopra Le Righe Tattoo Studio Opening
Milan, Italy – January 13th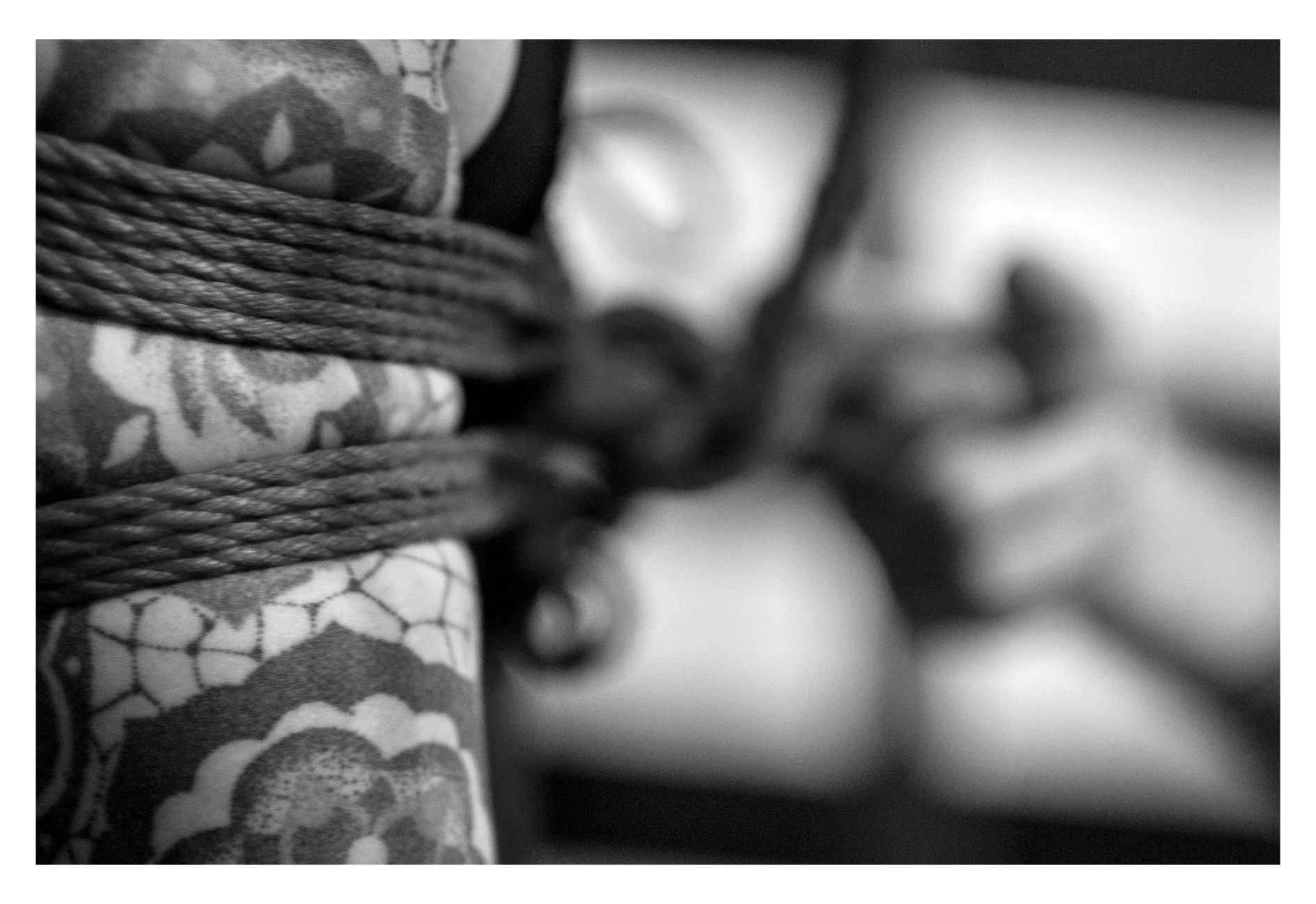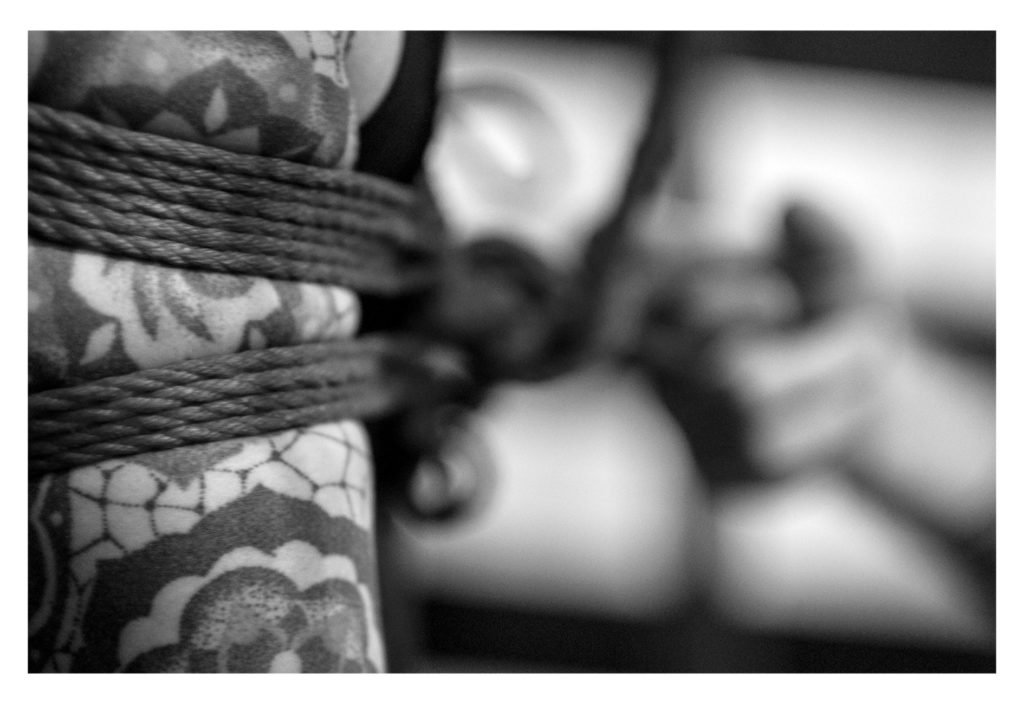 Sopra Le Righe is a mix of different creative realities created by 5 female tattoo artists.The project has been incubated in a new venue in the very heart of Milano, imagined as a meeting point for the artistic, alternative scene where to have a coffee, read a book, open your mind and, of course, get a new tattoo, piercing or just have your make-up done. Its opening this month was a Black & White party―inspired by the famous Truman Capote ball in the 60s―where samples of the elegantly designed HEX™ condoms were given to guests.
Kitzühel Ski Events
Kitzbühel, Austria –  17th – 31st January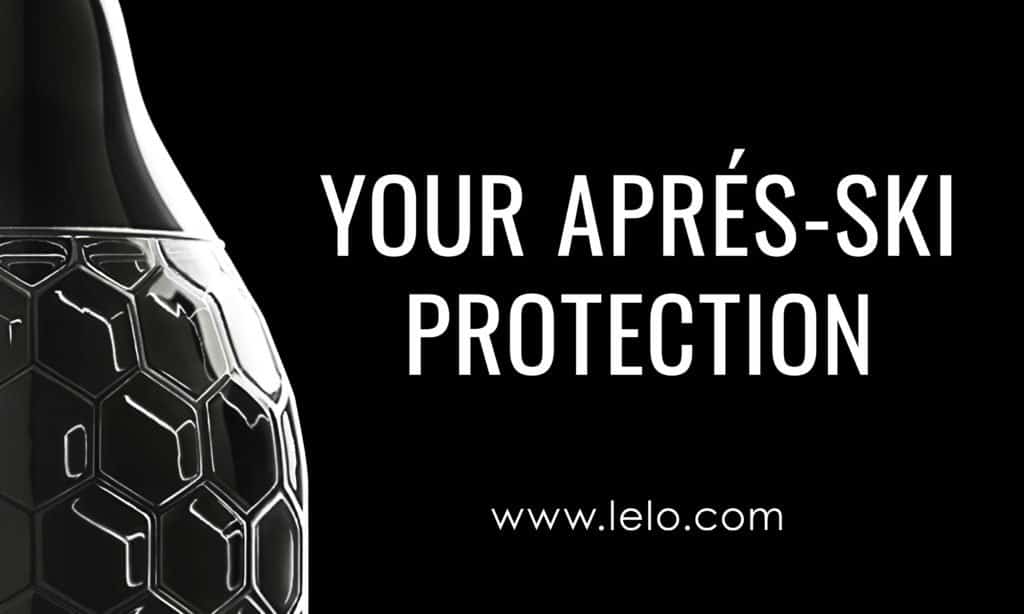 The Kitzbühel Ski Season is the major annual event that attracts huge crowds both to enjoy  winter sports themselves and to watch the many competitive skiing events. With a vibrant night life, it was also the perfect place for a HEX™ projection along the street that reminded folks to stay safe on and off the slopes!
The Five Senses – ZouZou Sensual Event/Monthly Collaboration
Rome, Italy – 25th January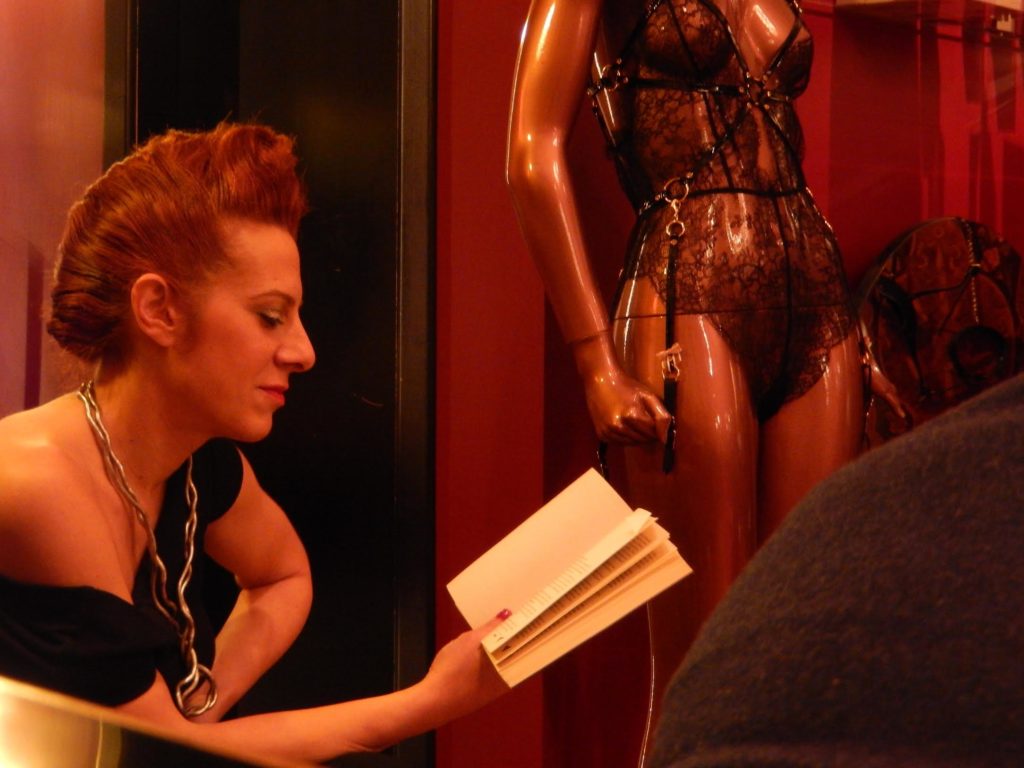 ZouZou is a sex toy boutique in Rome that is proud to host a monthly event with famed Roman sexologist Maria Biscione centering on a different topic each month. Operating for several years, LELO was happy to collaborate for January's event, the first of several to follow.
Secret Life of Superheroes
Paris, France – February 2nd
The "Secret Life of Superheroes" exhibition by Greg Guillemin was held for the first time at the Studio Françoise pole dancing studio. In addition to the fantastic pieces and performers, guests could also check out several of LELO's bestsellers
50 Shades Darker
Nuernberg, Germany – February 8th
A special ladies' night pre-screening of 50 Shades Darker was held in the Admiral Movie Palace. As the guests enjoyed a champagne reception and goodie bags, they also had to chance to enter a raffle for a Valentine's Gift Set.
La Rhonde
London, UK – February 13th  – March 11th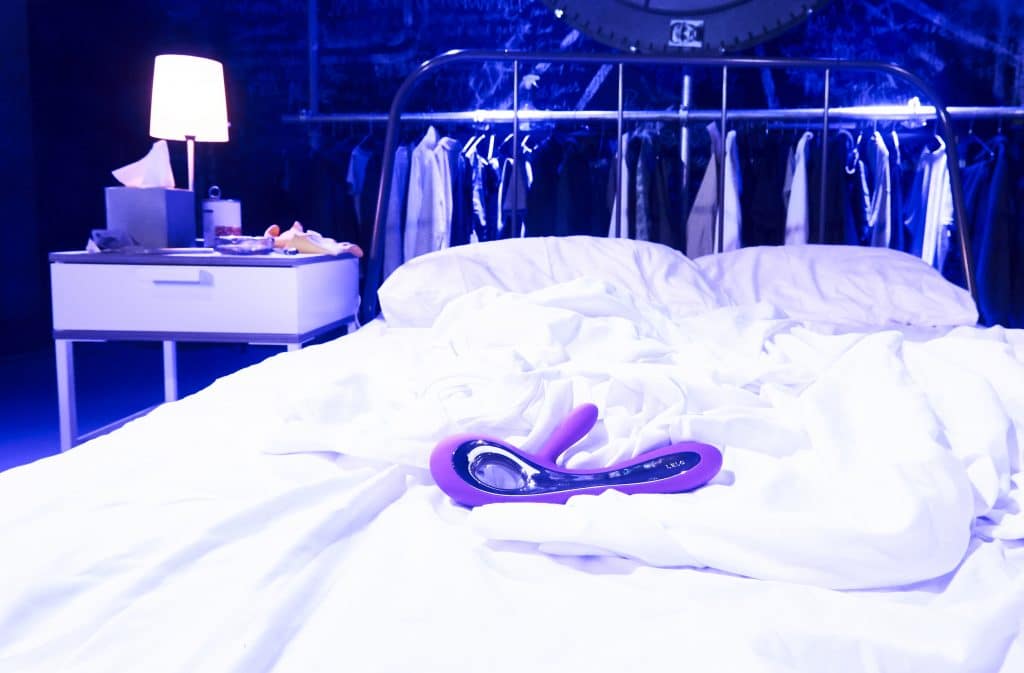 LELO is proudly sponsoring the play La Ronde, a thrilling new adaptation by Max Gill of Arthur Schnitzler's timeless classic.  La Ronde will be performed at London's newest and most exciting Off-West End Venue ,The Bunker. The re-imagined version of La Ronde is set in modern day London with two cast members already confirmed: Alex Vlahos (Merlin & Privates for BBC and currently on Versailles for Canal +) and Lauren Samuels (We Will Rock you, Bend it like Beckham). Also making an appearance on stage was LELO's very own SORAYA™ rabbit massager.
V-Day Survey
Zagreb, Croatia – February 14th
This Valentine's Day, LELO HEX™ appeared on the streets of Zagreb in the form of a Valentine's survey conducted by Index.hr, one of the largest media outlets in Croatia.  The resulting video can be seen below!
Dijelimo kondome za Valentinovo
Posted by Index.hr on Tuesday, 14 February 2017
PPQ Fashion Show
London, UK –  February 17th
LELO was proud to sponsor the PPQ fashion show after party in London, with their most popular products appearing in goodie bags!
Simply Oloni
London, UK –  February 23rd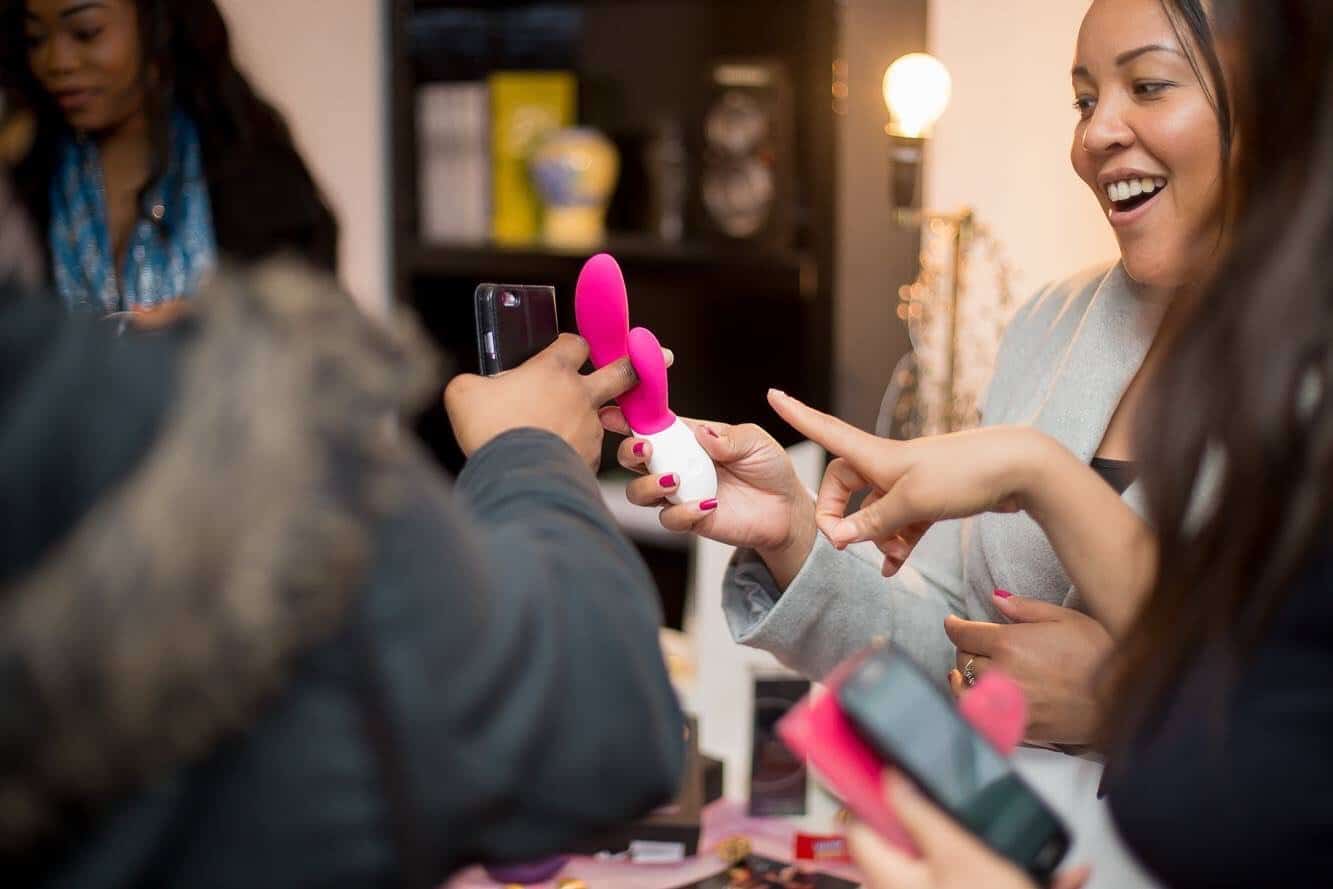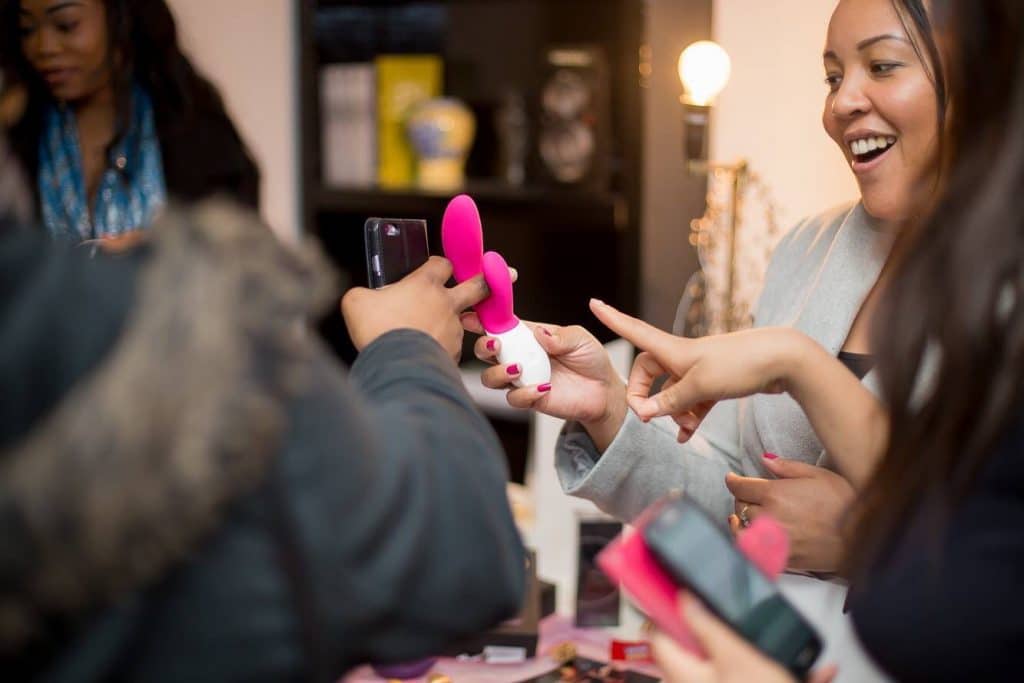 LELO has sponsored goodie bags at the event hosted and organized by Simply Oloni, a prominent UK lifestyle blogger and long-term LELO partner.
ZouZou Sensual
Rome, Italy –  February 28th
Every month, LELO partners with one of the top boutiques in Rome, ZouZou Sensual,  to offer a fun and sensual evennt. The theme of this month's  "oral test" and the evening was dedicated to oral pleasure.
Marie's Maedlesabend with Radio Energy
Erlangen, Germany – March 4, 2017
Radio Energy holds an exclusive event four times a year that is ladies-only until 1 am, after which men can join in the fun. Sponsored by LELO as well as other hair, cosmetic and travel brands, the first 100 ladies received an exclusive goodie bag!
Madonna Blogger Awards
Vienna, Austria- March 30, 2017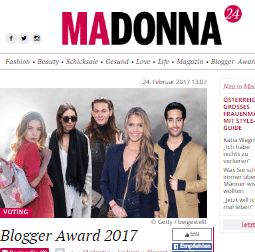 On March 30, the 3rd MADONNA Blogger Award was held by the famous German clothing brand, S. Oliver. VIPs from all over the world were in attendance including Youtube star Sami Slimani and fashionistas like Veronika Heilbrunner. The evening ended with a fashion show, and LELO HEX made its own fashionable appearance.
Amorana Anniversary Party
 Zurich, Switzerland- March 2017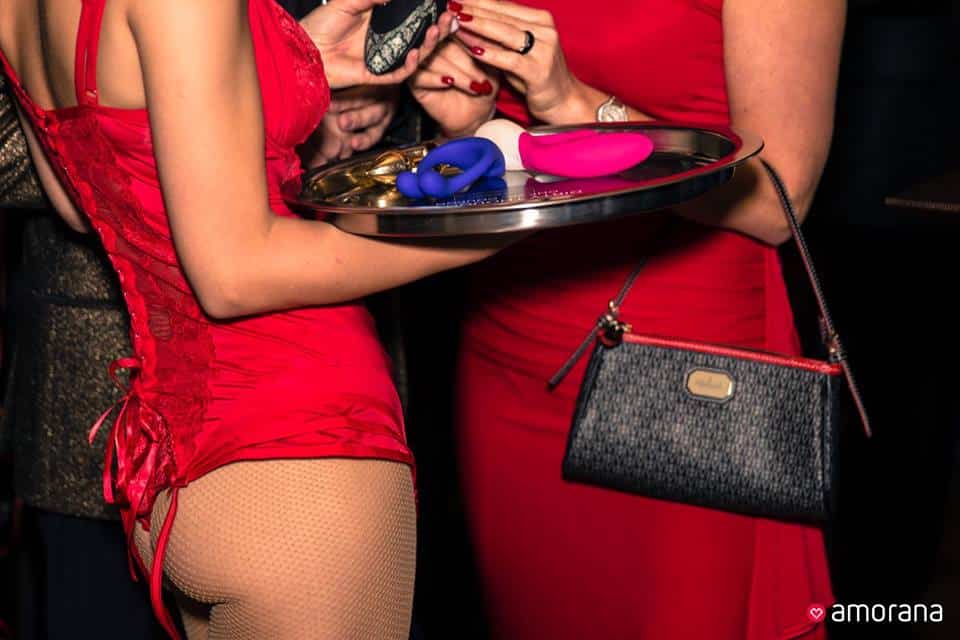 Leading adult toy retailer Amorana celebrated its 3rd anniversary with a Zurich party held at a popular venue "Clouds". The guest list held over 300 people and included VIP invitees such as Lodonjameszurich (a top Swiss Blogger). LELO was proudly displaying some of its most popular products from the Swiss market.
THREESOME
London, UK – March 13, 2017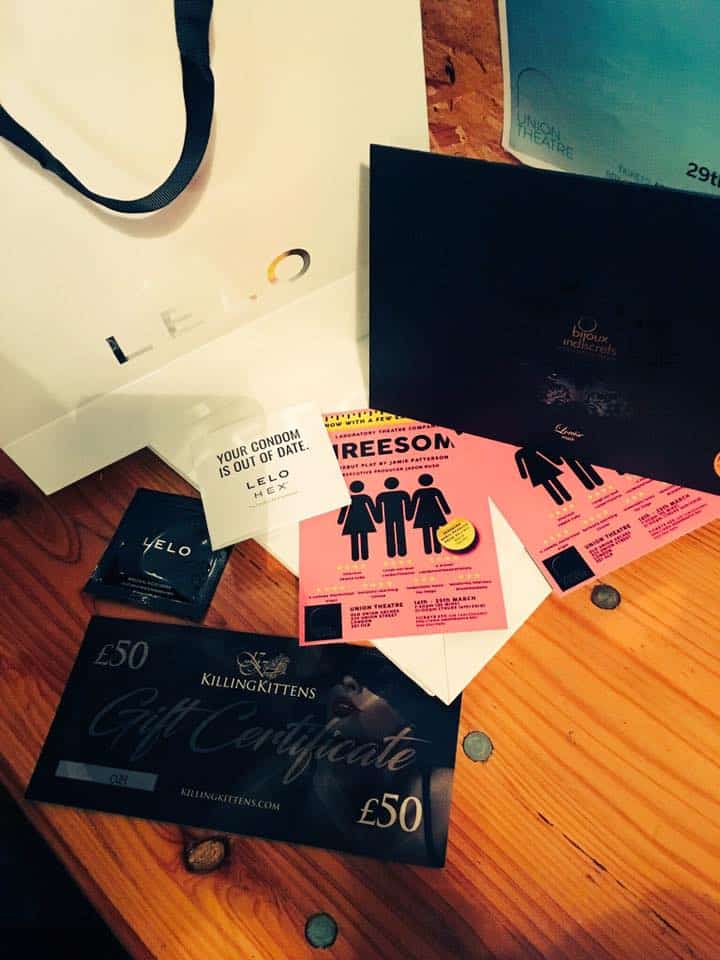 Following critically acclaimed performances at both the Brighton and Edinburgh Festival Fringe, the Laboratory Theatre Company landed at the Union for a limited run with its debut play Threesome. In a contemporary sex-comedy of manners, married couple Sam and Kate attempt to negotiate a threesome with a stranger in order to solve spontaneity issues in their love life. If it inspired similar aspirations in the attentive audience, they were happy to find LELO HEX in their goodies bags!
ZouZou Sensual Entertainment Evening
Rome, Italy – March 2017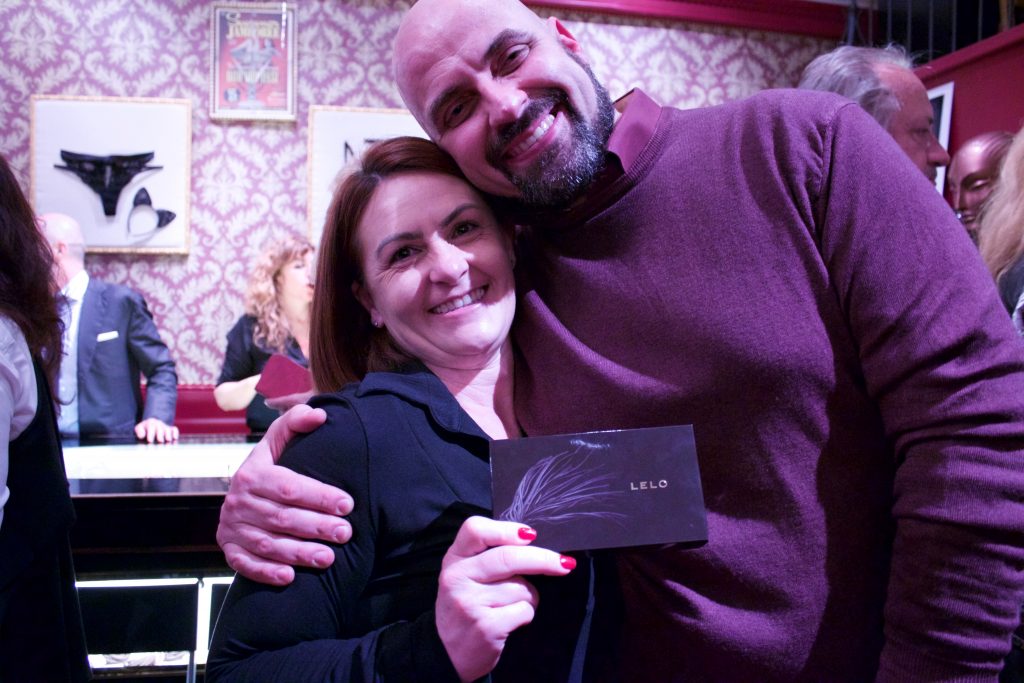 March saw the third evening event with LELO at ZouZou Boutique, this time themed with "50 Shades but Grey." LELO donated Ethera Silk Cuffs and a Sensua Suede whip for raffle. 50 single HEX samples and 50 sachets of Personal Moisturizer were also given away to guests.
Killing Kittens Country Weekend
UK – March 31, 2017
LELO is proud to have an ongoing relationship with Killing Kittens, the most elite sex parties in the world. The most recent of these events featured many bestsellers, as well as LELO HEX Condoms.
  INFARMA Fair
Barcelona, Spain- March 21-23, 2017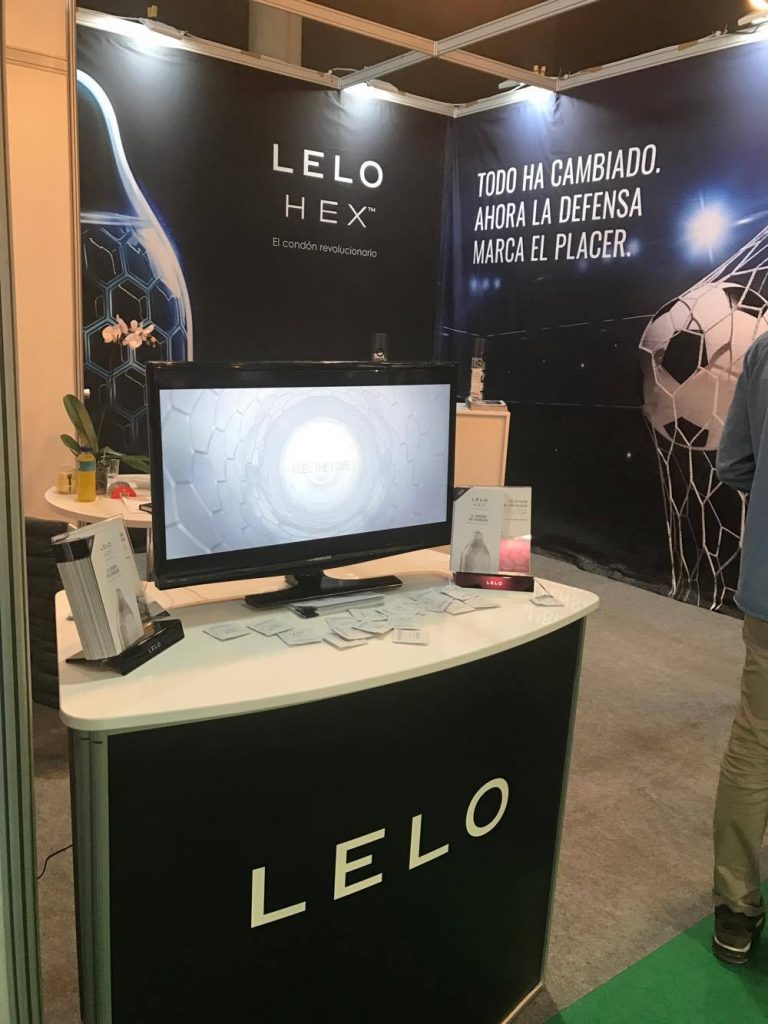 From March 21st to 23rd, Barcelona hosted the 29th Annual INFARMA Fair, which was organized jointly by the Pharmacy Colleges of Barcelona and Madrid in collaboration with Interalia, and held in the Gran Vía Exhibition Center. During the 3 day event, more than 25,000 professionals in the pharmaceutical sector attended in addition to nearly 200 national and international speakers that spoke at 9 panels and more than 50 professional workshops around this year's chosen topic "Value for the pharmacy. Value for the patient." HEX was showcased at the event, garnering great interest and enthusiasm among attendees.
NYC Biannual Sex Writers & Influencers Happy Hour
New York, USA – April 12, 2017
Gigi Engle hosted New York Bi-Annual Writers and Influencers dinner with attendance of many journalists and socialites. LELO team member Eliane Said joined the event to preset HEX, as well as award an INA Wave to one lucky winner.
Sex Toii App launch
UK – April 20, 2017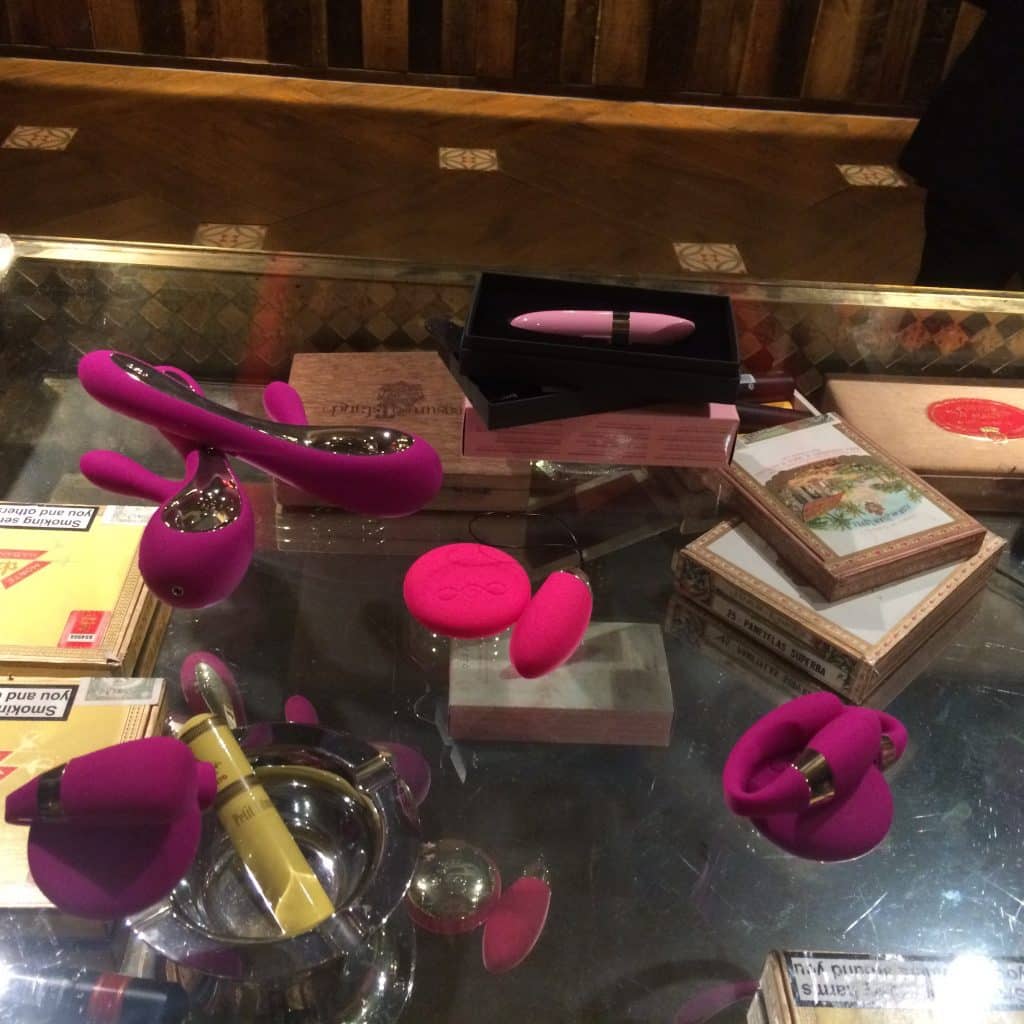 SexToii is a new app for sex toys and games that is causing a sensation in the adult toy industry, and LELO was excited to help sponsor its launch!
Magic Mike Live & LELO
Las Vegas, USA – April 21, 2017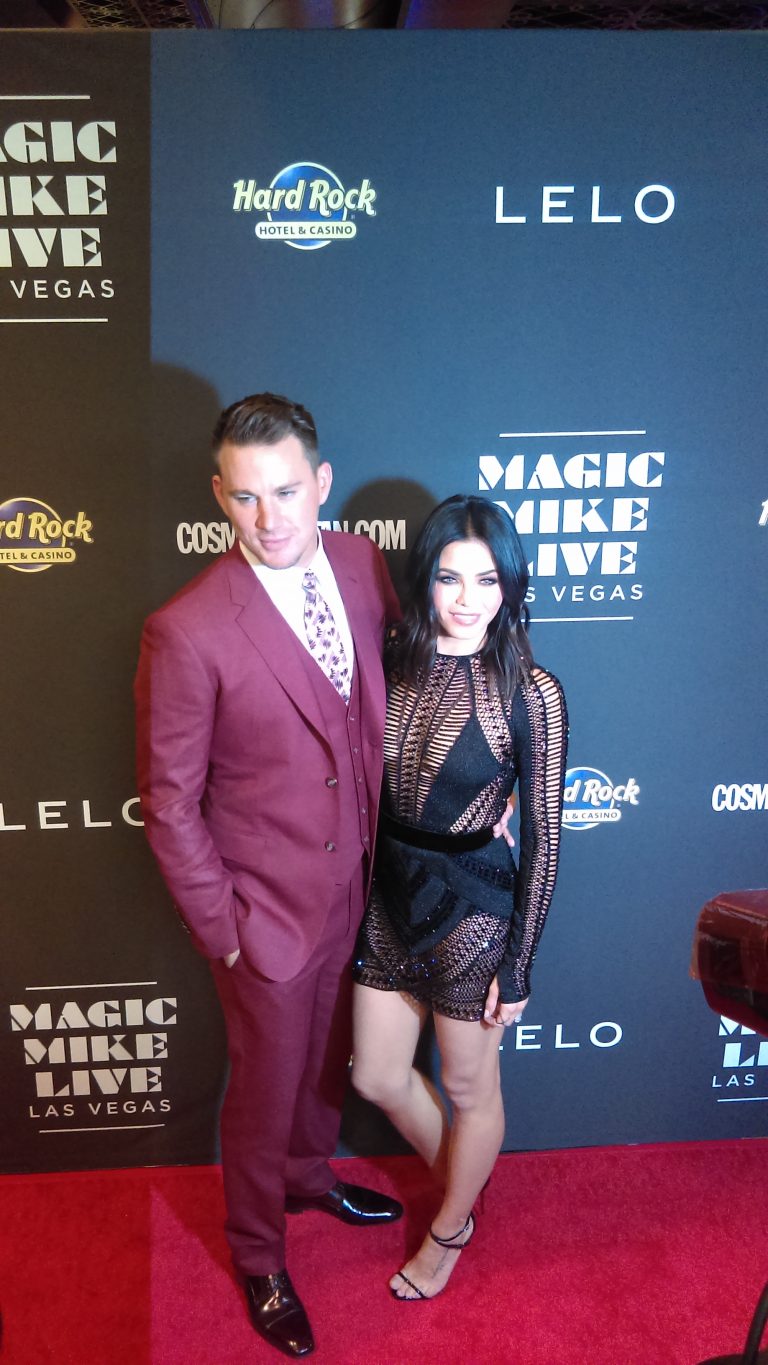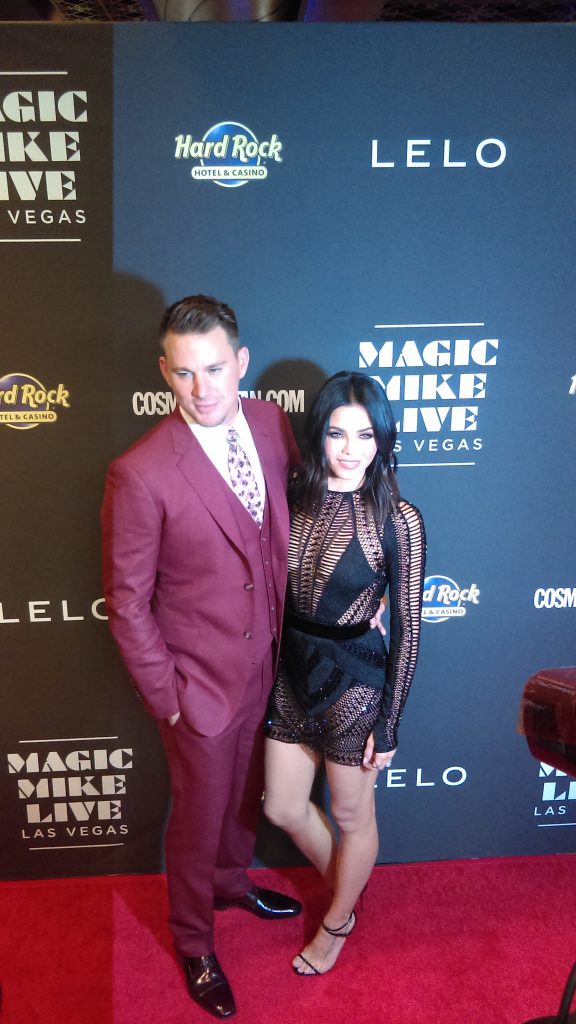 Photo Credit: Erik Kabik/ErikKabik.com & MAGIC MIKE LIVE LAS VEGAS
Magic Mike Live show had a special collaboration with LELO at the Hard Rock Hotel, in Las Vegas for the premier of Magic Mike Live. LELO had product sampling for VIPs, social media voice, press walk and much more. LELO was featured in the Magic Mike branded hallway, bringing it in line with the theme of LELO Magic.
ZouZou Sensual Entertainment Evening
Rome, Italy – April 2017
The theme of the 4th evening presented by LELO and ZouZou Boutique was "Indiscreet Fantasies,' for which LELO donated a beautiful ISLA for the raffle, as well as 50 HEX samples and 50 sachets of Personal Moisturizer for the guests.
LELO HEX™ Campaign Shortlisted for PRWEEK Awards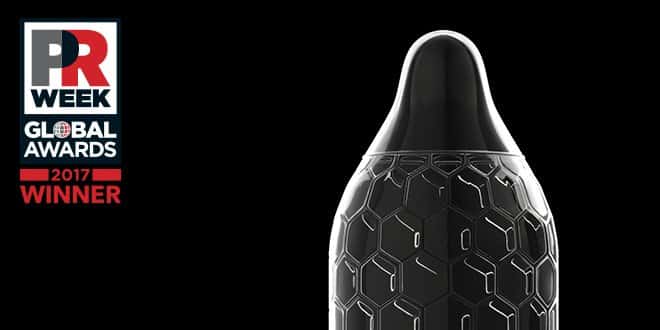 We are thrilled to announce that our landmark 2016 HEX™ campaign has been shortlisted for PRWEEK Global Awards 2017, in the category of Health. The revolutionary HEX™ condom was initially launched across both lelo.com and Indiegogo crowdfunding platform with both a New York and London launch party, only to shatter funding goals. Raising over $1,000,000 from nearly 30,000 backers around the world, the LELO #HEXAPPEAL campaign represented the first ever truly global launch of a condom.
The campaign has already received international recognition, having been awarded France's Trophee de la Communication Award in the category of Best PR Campaign; and the HEX™-based LELO E LE STORIE TESE campaign that won the 23rd International Grand PRIX Relational Strategies award in the category of Digital PR and Social Media Relations in Italy.
In addition to accolades for its launch, HEX™ has also recently won an iF Design Award in the category of Medicine/Health/Care, and been launched in Target stores across the United States to sell well over a million condoms in less than 1 year.
Last week saw PRWeek name LELO the winner of their annual awards in the category of Healthcare, in the latest of a recent series of high-profile accolades for their HEX condom.
The launch of LELO HEX reached many millions, becoming one of the first condoms that truly spoke to a mainstream audience. In doing so, the message of sexual health and healthy sexual expression established a new standard in the industry and beyond.
HEX by the Numbers:
Crowdfunding campaign raised over $1,000,000

Received 30,000 backers from more than 100 countries

Over 600,000 condoms sold

Smashed its crowdfunding target on Indiegogo by 3,245%

Over 4 million video views within the first week

Accrued 120,000 newsletter subscribers in the first 10 days

Generated more than 3,000 individual news stories across the world (Media coverage in the first 2 months)

A PR total of 5,030,000,000 readers

Peaked at 50 interactions per minute on social media