XBIZ has just announced its list of finalists for their 2019 awards which recognize the very best in pleasure. It was no surprise to us at LELO to see that we had made this prestigious list yet again, but we are beyond pleased (and proud) to have racked up six nominations celebrating both the brand and specific product innovations from the past year.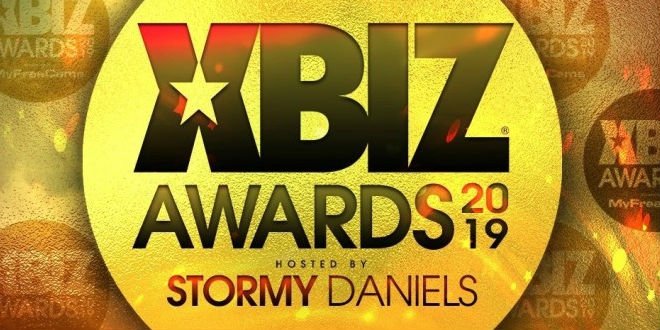 And the Award Goes To…
Pleasure Products Company of the Year —

Full Range

Luxury Pleasure Product/Line of the Year –

SONA

Luxury Brand of the Year

Sex Toy of the Year — Powered (Non-Vibrating) –

SONA Cruise

Couples Sex Kit/Toy of the Year –

15-Year Anniversary Collection

Excellence in Product Packaging
What Other Award-winning Designs Does LELO Have?
We can't wait to hear the results of the 2019 XBIZ awards – stay tuned for more updates! Of course, the LELO trophy kit is certainly starting to get full – just check out our list of awards and recognition that we've received in the past! It should definitely help make your next pleasure purchase easy, because who doesn't want to take home a winner?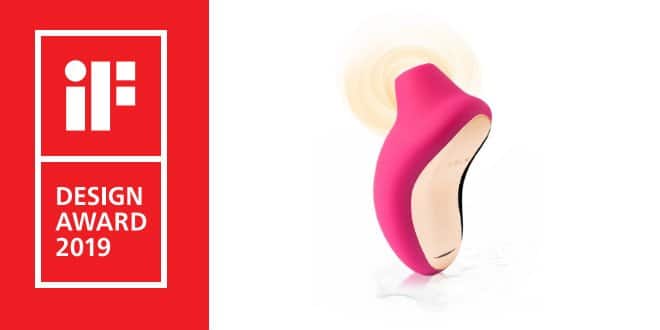 Stockholm – January 29, 2019: LELO was a winner of this year's iF DESIGN AWARD, a world-renowned design prize. The winning product, SONA Cruise won in the discipline Product Design, in the Beauty/Care category. Each year, the world's oldest independent design organization, Hannover-based iF International Forum Design GmbH, organizes the iF DESIGN AWARD.
SONA Cruise won over the 67-member jury, made up of independent experts from all over the world, with its unique cruise control feature, which reserves 20% full power during normal use, so that when it's pressed hard against the body and the motor begins to drop power, that extra 20% is unleashed to avoid reduction of intensity. The competition was intense: over 6,400 entries were submitted from 50 countries in hopes of receiving the seal of quality.
About the iF DESIGN AWARD
For 66 years, the iF DESIGN AWARD has been recognized as an arbiter of quality for exceptional design. The iF label is renowned worldwide for outstanding design services, and the iF DESIGN AWARD is one of the most important design prizes in the world. Submissions are awarded in the following disciplines: Product, Packaging, Communication and Service Design/UX, Architecture and Interior Architecture as well as Professional Concept. All awarded entries are featured on the iF WORLD DESIGN GUIDE , in the iF design app and are displayed at the iF design exhibition Hamburg.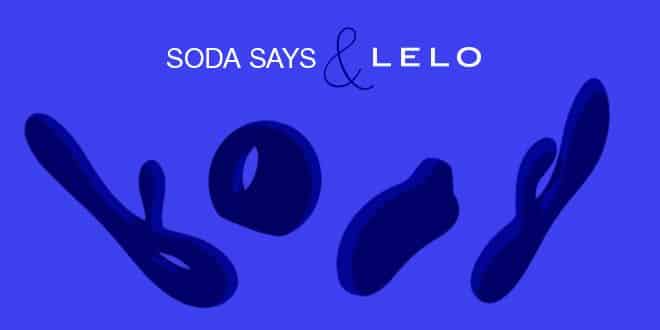 Being continuously bombarded with brand-spankin' new tech, sometimes it's hard to find the time to make an informed choice. Always happy to help, LELO partnered with SODA, a unique project with a very simple mission – to curate all things tech for the busy professional.
Living in a digital age makes things like research and shopping as easy as two clicks, but the process of making a decision could last for days, depending on how detail oriented you are. Because they're a retail brand selling smart tech to busy people, LELO partnered with the School of the Digital Age (SODA), to simplify this process. Natalie Lee from @stylmesunday joined the project in order to bring you the best vibrators out there, and LELO's Ora 2 is the first one on her list. "I loved the look, feel and design of this. The vibration settings felt intimate and intricate much like oral pleasure but with you in complete control." Lee summed it up perfectly.
Synch this, pair that… There isn't a single area of our lives that hasn't been touched by technology in a significant way. With sex-tech steadily rising in popularity, female pleasure has come into the spotlight offering a plethora of options. SODA recognized this need, as Grace Gould, its founder, elaborated: "We're in the Golden Age of sex toys. Female pleasure has –  finally! – come into the mainstream. We're so excited to be working with brands like LELO who develop design-led, high-quality products with the women in mind."
With SODA's curated collection, you'll be able to make an informed decision within minutes with plenty of time left to actually enjoy your new purchase.
LELO Wins Big Down Under! 2019 Adultex Awards
We'll say one thing for all of our awesome Australian friends – they certainly have taste! At the 2019 Adultex Awards, LELO took home hardware after we were recognized for Best Luxury Toy Range, to which we have to say: thanks so much!
Our luxury range includes sex toys of supreme luxury, cast in pure gold for the ultra-discerning customer, as well as more accessible but no-less-luxurious sex toys from the Insignia range. Heck, we'd go so far as to say that EVERY LELO item is a very personal type of luxury pleasure object.
The Adultex Awards closed out this year's edition of Adultex, Australia's biggest adult B2B trade expo where industry luminaries show off their latest innovations and products. In its 15th year, Adultex 2019 was focused on retail education and included keynote speeches and presentations from industry experts. It's a valuable opportunity for invited attendees to learn about new products on the market or in development and rub shoulders with some world industry leaders in the pleasure trade.