LELO's  F1S V2 is your new excuse to spend more time pleasuring yourself. And with good reason! Did you know that masturbation can actually help improve your capacity for longer sex sessions? Yes, that's right.
By pleasuring yourself more, you can do the same to others too. This article goes over the basics of stamina training using the F1S V2.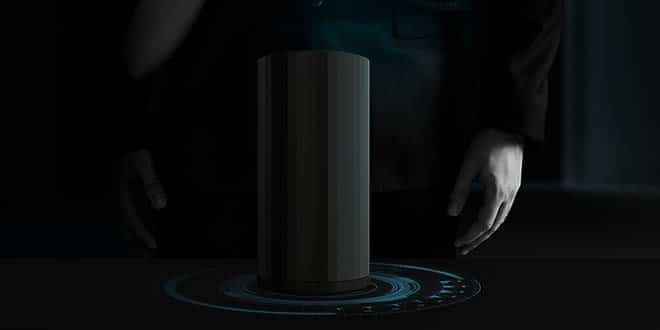 What is stamina training?
Stamina training refers to the practice within masturbation where you will increase your sexual stamina through edging, orgasm denial and controlled pleasure. By conditioning your body to take more time to reach climax, your sexual stamina gradually increases. Whilst it may be a little difficult at first, it's very easy to learn and the results can be felt pretty fast.  
Do I need to train my stamina?
Usually, people get introduced to stamina training when they are suffering from PE – premature ejaculation. This is the term given to ejaculation that occurs under 5 minutes, or is causing anxiety due to the shortness of time before climax. PE and it is one of the most common sexual dysfunctions, affecting about 1 in 3 men.
There are many reasons for both occasional and long-term PE.  According to the National Health Service, some causes for PE may be embedded in previous sexual experiences, such as masturbating fast during adolescence or growing up with shame and stigma surrounding sexual experiences.   
However, it can benefit anybody for a whole host of reasons by allowing you to learn more about your body. Even if you aren't worried about your sexual stamina or would just like to enjoy the benefits of stamina training regardless, give it a go.  
Edging
If you've ever suffered from premature ejaculation, you may already be aware of the edging technique. Edging is the term given when someone brings themselves almost to the point of climax, but stops right before this moment and allows their body to lose the feeling of nearly climaxing. Once this feeling has subsided, the masturbation can continue and the process can be repeated. 
Ejaculation is controlled by our nervous system. So by repeating this process, you send your body a signal. This signal becomes useful when you are actually having sex in the future; as it tells you not to orgasm too quickly, as you are now becoming used to the 'almost climaxing' feeling. 
It's up to you how long you want to edge before allowing yourself to reach orgasm. You can make it last as long as you want and it's a great technique for prolonged masturbation sessions. According to the International Society for Sexual Medicine, it can even intensify climax and orgasm for some who use the edging technique.  
Using a male sex toy alongside edging can allow for more varied sensations. The sleeve in F1S V2 will provide more sensations and can help add another dimension to your orgasm and masturbation session.  
Orgasm Denial
Denying yourself an orgasm during the edging technique is called orgasm denial. It can also lead to bigger, longer and more intense orgasms. The build-up in your body essentially allows the hormones and euphoria to 'build' up – meaning your body experiences the orgasm on a more intense level. 
Orgasm denial with a male sex toy like the F1S V2 will allow you to tease yourself in long, sustained intervals that can simulate vaginal and oral sex.  
Squeeze Technique 
According to the Kinsey Institute, the Squeeze Technique has been documented in American Sexology and Sociology research since the 1970's. According to the If you want to try the squeeze technique, you can alternate between using the F1S V2 until you are getting closer to climax, and then gently apply pressure to the head of your penis with your fingertips. Repeat this 3 to 4 times before allowing yourself to finally orgasm.   
To incorporate this technique during direct use of a sleeve or male sex toy, use the different variations of pleasure patterns in the F1S V2, and position the toy so the vibrations and sensations are focused onto the head of the penis. 
Nipple Play
 One of your hands might be a little more free when using the F1S V2 so you can try and incorporate a little nipple-play into your masturbation session. This can help intensify and prolong the stamina training further.  
Stamina Training Guide for 
F1S V2
1.)    The first thing you will want to do is turn on the device and have a little experiment with the vibration patterns. Is there one that you really like? Is there one that could bring you to orgasm super fast? Well, remember it! This information will come in use later on. 
2.)    Start slowly. Position the device on your penis and find what works best for you. 
3.)    As you get the momentum going, tune in to your body responses. Do you tense up in a particular area as the pleasure increases? Do you become more short-of-breath? Listening to your body queues will help you understand your body and train your stamina more.