The Lessons We Should Take From Sexual Health Week
As we come out of the other side of Sexual Health Week, we reflect and consider what has been achieved in the step towards developing a more sex positive culture and society, with the theme of Relationships, Sex & Disability.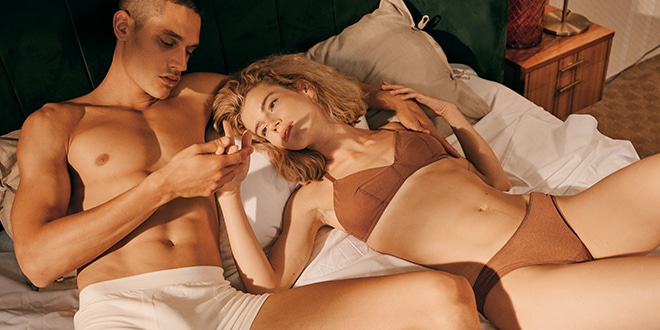 There are so many misconceptions about sexuality and disability, namely the first being that one takes away the other. The common theme in the message that those with disabilities are trying to educate others with, is that disability does not mean asexual. Sexuality is a part of being human, and everyone has the rights to take control of their own sexual and relationship wellbeing, and to enjoy, explore and be educated, and to educate. Pleasure is at the root of sex, and for many, it is about exploring and discovering how that pleasure can best be achieved for them as an individual or couple. 
In the press release about Sexual Health Week, Sexual Health charity Brook stated that:
Young people with a learning disability are being denied sex-positive relationships and sex education due to societal stigma
80% of professionals delivering sex education to young people with a learning disability struggle to find accessible resources

80% are unable to find relatable images

54% cannot access training to help with sex education

36% say that sex education is not prioritised in their school "
Now one of the key barriers to change, as we know with sex as a topic in general, is lack of visibility and lack of conversation. If we don't hear about and we don't see a subject in accessible and informative ways, then we can't even start to create a shift. What we are aiming for is to be sex-positive and sex-inclusive. With more information and better education, everyone can make more informed choices and decisions about their sex lives and relationships.
When it comes to everything else in life, we all have different likes, dislikes, preferences, strengths and limitations. How we experience an identical situation will be unique for each person. Why can't we approach sex with the same open mindedness?
Exploring touch all over the body, different textures, speeds, places and body parts, and sensations plays a key role in building arousal and desire. There is no rulebook about where and how that has to happen, as long as it is done with enthusiastic consent. 
These are the pillars of inclusive sex education, for everybody. The word says it all,
Every Body.

---
LELO UK Sex expert Kate Moyle is an Accredited Psychosexual & Relationship Therapist in Central London. She specialises in working with those that are struggling with difficulties with their sex lives and sexuality, including many in their twenties and thirties who are impacted by the stresses of modern life. She considers a client's problem or sexual dysfunction in terms of their personal context and meaning and the role it holds for them as an individual. Kate often works with people to recognise their personal understanding of their sexuality and sexual health; with the view that issues have roots in psychology, emotion, the physical body, and a person's history and culture. Ultimately her aim is to help people get to a place of sexual health, happiness and wellbeing. Alongside her work as a therapist she is also Co-Founded and is Partner at Pillow App for Couples which helps busy couples to fit intimacy into their lives in a convenient and connecting way, by providing audio-guided intimacy episodes that focus on sensual touch, communication, eye-contact and other basic forms of intimacy. Kate is passionate about having open, honest and realistic conversations about sex; that help people to feel educated and aware in order that they can make the informed decisions that are best for them and feel comfortable in their sexuality. Kate is a regular media contributor and has been quoted in publications such as The Guardian, Metro, Cosmopolitan, Elite Daily, Make Magazine, Refinery29, The Telegraph, Bustle, GQ, Women And Home, & Elle.