LELO's a Tad Bit Excited about its 2014 Events & Awards
At LELO, we don't do what we do for the accolades. We do it for the pleasure. Nonetheless, it's always great to be recognized for your work. And it's even better when you're nominated for more awards than any other pleasure brand at one of Europe's most prestigious adult award ceremonies.
LELO Wins Top Prize at 2014 A' Design Awards
Great news! Our  personal massager ORA™ has won the Platinum Trophy at the A' Design Awards, the highest honor given at the awards, held this year on April 12th in Como, Italy. It's designed to closely simulate the unique sensations of oral sex for women. This latest victory marks our third time being honored by an authoritative body in high design after we won the Red Dot Design award in 2012 and 2013.
We're delighted with the result, especially since we only launched ORA™ in January. It immediately captured interest by offering the most realistic sensations akin to receiving oral sex, while the first promotional video for the product gained over four hundred thousand views in less than three weeks.
We Won Luxury Toy / Line of the Year at XBIZ Awards 2014!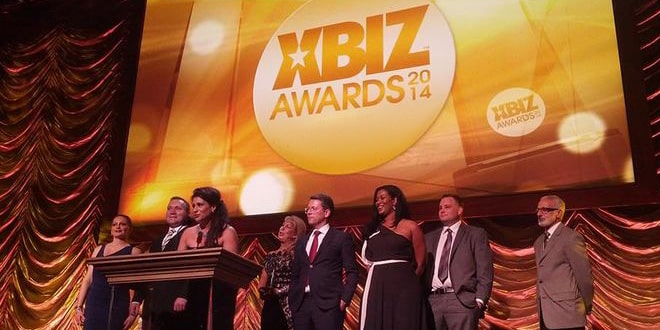 We're very excited to announce that LELO has been recognized as Luxury Toy Line of the Year at the 2014 XBIZ Awards! On the evening of Friday, January 24 the Century Plaza Hotel in Los Angeles played host to the 2014 XBIZ Awards, where iconic adult film actress Jenna Jameson presented the honor to LELO CEO Miroslav Slavic and our LELO USA Sales and Marketing Team who were excited to be picking up LELO's fourth XBIZ trophy since 2011.
Another Record Breaking ETO Award Year!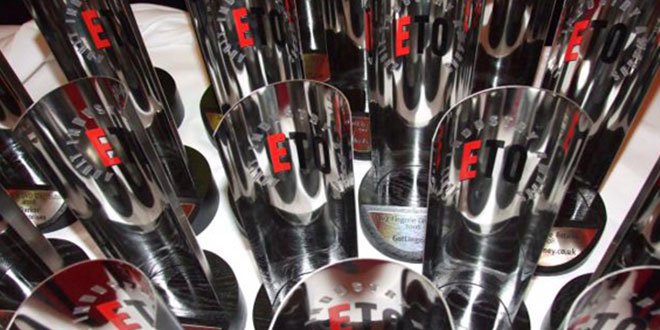 Image courtesy of ETO
That's right, LELO is proud to have been nominated in no fewer than seven categories in the ETO Awards 2014, and our co-founder Filip Sedic has also received a personal recognition for services to the industry. Here are the categories in which we've been nominated:
Best New Female Product –

ORA

Best Product Marketing –

ORA

Best Product Packaging

Best Pleasure Products Brand

Most Innovative Brand

Services To The Industry – Filip Sedic
Seven is the most nominations we've ever received at the ETO awards, and we're incredibly pleased to see our name so many times, especially since we've had high hopes for a lot of our products and our activity over the last year.
LELO Launches International UnDesign Award
LELO is proud to announce the launch of its second international design award, this year with the intention of promoting human interaction and intimacy in a world filled with quick fixes and soulless design. This social disconnection is the result of the technological arms race happening right now in the design industry, an arms race in which everything is being made more powerful, faster, easier, tighter, lighter and brighter.
We're better connected than ever before, but further apart. LELO is challenged designers everywhere to solve the issues in front us.
Competition
We ran two competitions: one for Twitter, and one for Facebook. Here's the winning entry.
LELO Sponsors 'Self', a Smartphone Theater Experience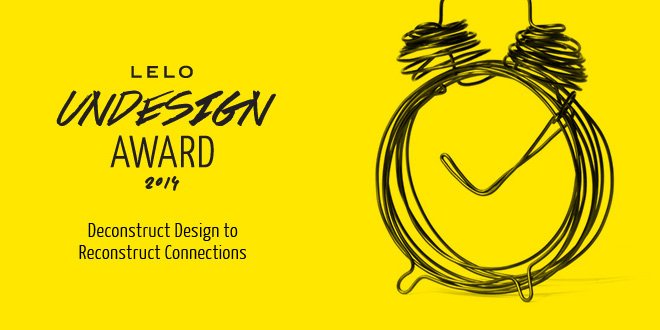 The 2014 LELO UnDesign Award and LELO itself are based on themes of trust, friendship, privacy and connectedness as told through one evening spent on Social, the voice-activated social media platform in the world of the play. While these themes may seem at first to be pretty universal, the totally unique way in which they are presented in 'Self' makes it a theater experience unlike any you've ever had.
Winning Big at AVN: IDA Awarded 'Outstanding Debut Product'
We just got back from the AVN 'O' Awards in Las Vegas, and boy, are our arms tired! Far from flapping our way back to Stockholm, we're sore from all the high fives and fist bumps on hearing the news that LELO was awarded 'Outstanding Debut Product' for the fabulous IDA couples' massager.
Our incredible rotating and vibrating couples' massager was confirmed for awesomeness by the great people at AVN, an intimate industry authority, at the Hard Rock Hotel and Casino in Sin City. This marks not only our third time being recognized by AVN, but it's our second industry award this year since the XBIZ Awards, where we were presented with the gong for 'Luxury Toy/Line of the Year' for couples' massager TARA – a great start to the year, we'd say.
---
Donna is a Volonté contributor and freelancer who lives in San Francisco with her understanding husband and not-so-understanding teenage sons. Her work has been published in The Journal of Sexology and she is currently writing a book on love languages.