The start of a new year isn't just the time to cast our mind to the one just past to make resolutions; it's also the time to look ahead predict what trends will shape the year ahead. Below, we use our surprising 2015 info to take a peek at what your (sexy) future will hold in 2016.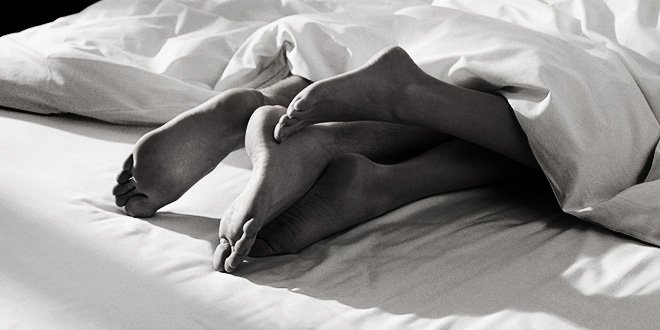 Back to Basics
The biggest trend we expect for 2016 is the proliferation of anal sex and pleasure. This is a trend that has been around for as long as sex has, but it's beginning to gather pace like never before.
More and more, pop-culture references to anal sex and masturbation are becoming commonplace, and the discussion of anal sex is becoming increasingly widespread. In fact, topics about 'anal sex' have become our most-searched for terms on our blog, with "which toys to use", "which products can be shared by partners" and "the best techniques" all making up the top three questions!
This trend is not limited to women either. The thirst for luxury prostate massagers is on the ascent as men begin to understand to the health and pleasure benefits of the last taboo of male pleasure. 2015 saw sales of male anal pleasure objects increase by close to 200%, and we predict that will also double by the end of 2016.
The Language of Love
A broader, more generic trend that's really driving the development of sex toys across the industry is the deepening understanding and knowledge of non-linear and non-binary gender expressions, sexual identities and lifestyles. The diversification of sexual expression is about to reach a crescendo, and 2016 may well be the year that it breaks out from its confines as an alternative position and inundate the mainstream. The language of non-binary genders and sexualities is already in place and more and more people are familiar with terms like 'non-monogamy', 'polyamorous', 'genderqueer' and more. The shifting ideas of gender as well as the roles we adopt in our relationships, combined with the above increase interest in anal pleasure that we've seen at the tail end of 2015, makes us confident that pegging will also see increased curiosity and interest from couples in 2016.
Conclusion
It seems that we are approaching a critical mass of sex and sexuality in 2016. There is a growing gulf between liberal and conservative attitudes throughout the Western world, and generally speaking the more progressive liberal side is growing at a faster right than the conservative side. Nowhere is this more obvious than area of sex, relationships and pleasure; even we at LELO were surprised by the popularity of our newest prostate massagers, such as the LOKI™ Wave. The thirst and the desire are there, and we believe 2016 will be the year that there is a huge revolution in mainstream sexual attitudes!