The missionary sex position (penetrating partner on top with the receiving partner lying on their back below them) is generally (and we believe, incorrectly) thought of as 'boring.'
While you may be underappreciated some of the perks of this position (after all, who doesn't like having your mouths and hands free to stimulate their partner?) we do know that some adjustments can add that extra bit of OOMPH to take this position from static to fantastic!
1. MAKE MISSIONARY A BIT KINKIER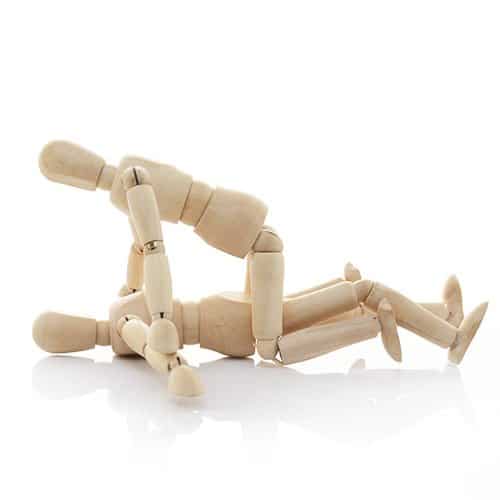 This position can be slow, intimate, romantic…or it can be kinky and (consensually) rough. The top partner can use their hands (or handcuffs on the receiving partner's wrists or ankles) to restrain their partner and submit them to all sorts of deliciously intense sensation.  
2. MAKE MISSIONARY
A LOT
KINKIER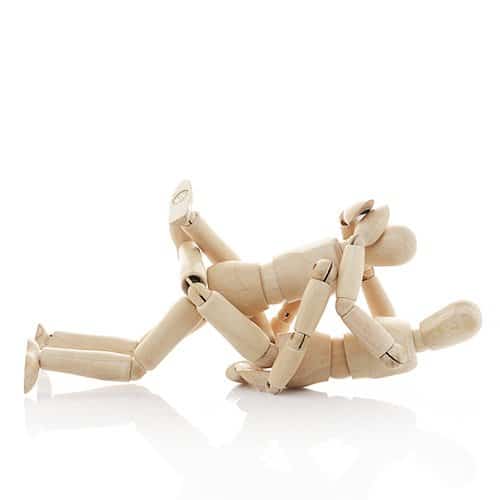 Of course, the partner on the bottom doesn't need to play the submissive in this scene; they can 'top from the bottom' by using their legs wrapped around their partner's hips and their arms wrapped around their neck to control the speed and depth that their partner is able to thrust.
With enough quad-busting exercise (think lunges and squats) you can use just your legs to engage of plenty teasing as your leg-lock prevents them from penetrating as deeply as they'd like (until you say so)!
3. MAKE MISSIONARY DEEPER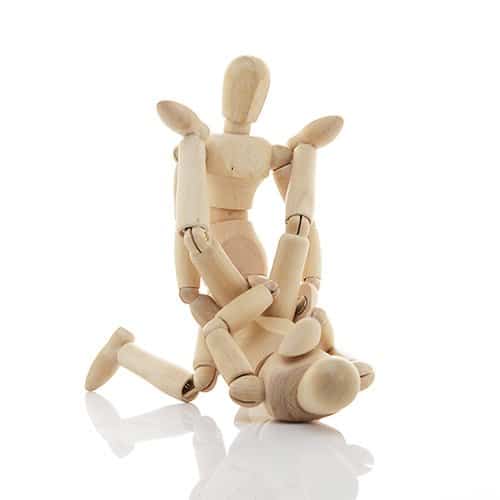 Nearly every sex position that feels a little underwhelming can be improved simply by switching up the angles, specifically, by raising the receiving partner's hips. The bottoming partner can use their own muscles, or you can simply grab a firm pillow or cushion.
With enough flexibility, you can also solve this problem by putting the receiving partner's ankles up on the thrusting partner's shoulder or shoulders, but this can cause an appearance of the never-welcome calf cramp.
4. MAKE MISSIONARY A SHOW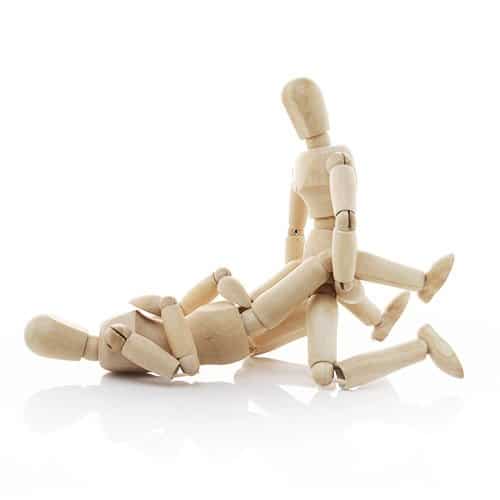 Again, one of the reasons that we love missionary is because it lets the person who's receiving give themselves the extra external stimulation they may need to reach orgasm.
The thrusting partner can widen their legs to kneel at shoulder (or more) distance as is comfortable, and pull the bottom partner toward them and up, giving themselves easier and deeper penetration while their partner can stimulate their penis or use a small clitoral vibrator like SIRI 2. With the top partner offering support with their legs and arms, the bottom partner can indulge in a little bit of exhibitionism and tease their partner with a sexy show!
5. MAKE MISSIONARY  STIMULATING ON ALL SIDES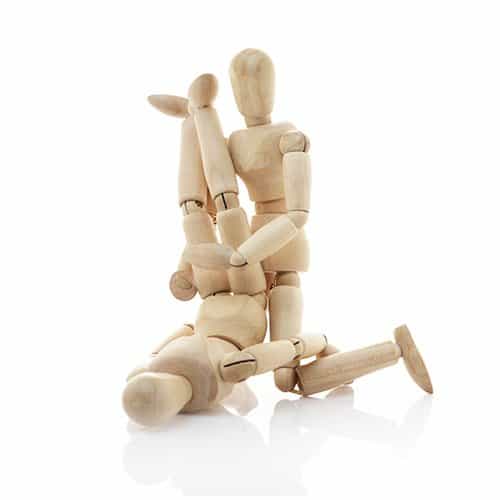 Sometimes you want to free up your hands so you can stimulate other parts of your body, but sometimes you want to give more than you take. In this sex position, the receiving partner positions their hips lifted for slightly deeper penetration and rest their legs on the shoulder of their partner.
The bottom partner will then use their hands wrapped around the back of their partner's thighs for support, and, depending on their relative sizes and flexibility, be able to use one of their hands to stimulate their partner's perineum and testicles.
Can't quite reach? Use a vibrating prostate massager like LOKI and just enjoy the fast thrusts of their partner – that will definitely make for a core workout for both)!
6. MAKE MISSIONARY MORE ACROBATIC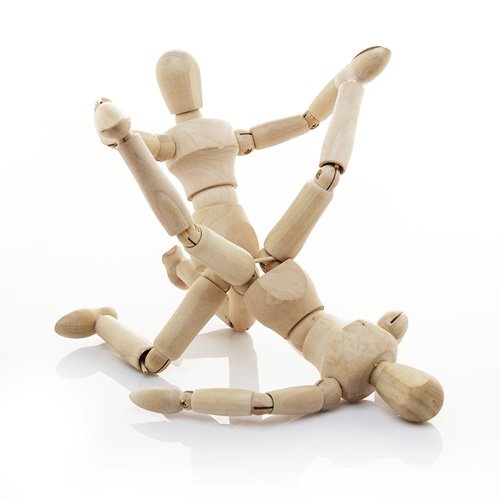 This is a sex position requires some effort and flexibility from both partners, but hey, you're in this together right? The bottom partner plants their arms firmly and uses their ab muscles to prop up their pelvis which the kneeling partner leans forward into with their hips. The partner who's topping grabs the feet (or ankles, if their partner is ticklish) and lifts them up and out; both partners pushing against each other to help maintain balance.
This one can be tricky, but when you hit the right balance, it'll be the most useful thing you've ever gotten from your yoga membership!