Been dabbling with the idea of prostate play or ready to upgrade from a finger to a thoughtfully sculpted massager? The LELO LOKI prastate massager is designed to give you mind-blowingly intense orgasms with its curvature and pin-point stimulation precision. Besides the aesthetic beauty, it offers 3.9in (100mm) of insertable length with 6 insanely powerful vibration settings.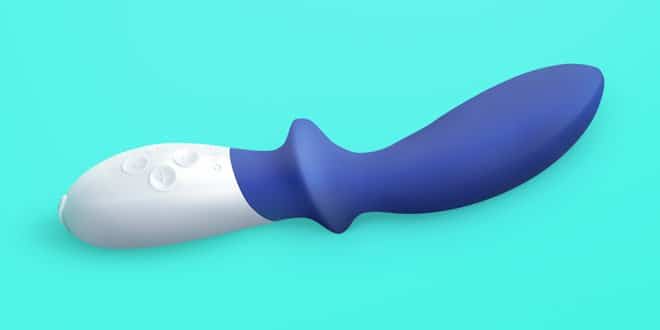 MR. RACY
REVIEW: the LELO LOKI. Everything A Luxury Massager Should Be.
"Before I even had a chance to run the LELO LOKI through the gauntlet, I was VERY impressed with this new anal toy for men. From the initial presentation in the windowed box, all the way to the prostate trembling orgasm grand finale, I loved this toy. Every step of the way.."
"My first time with this bad ass toy was a rare moment: I had a ginormous prostate O the very first time I used it! An impressive feat, to say the least."
Read more of Mr. Racy's review of LOKI
CARA SUTRA
LELO LOKI Prostate Massager Review
"Once the LELO LOKI Prostate Massager finally was in position, he really enjoyed the prostate massage. Whether I played with him, operating the buttons and adding extra stimulation in a variety of ways (use your imagination), it was easy to change modes and speed of the vibration. There was no risk felt at any time that LOKI would slip in too far, thanks to the prominent ridge."
"It's a fun toy for me to use on him, as then I can hold the handle, thrust it and change the vibration speed and mode."
"LELO LOKI is still a beautiful and powerful prostate massager which is sure to first entice many men to experience its charms and then convert them into lifelong prostate massage and LELO addicts. The range of options, vibrating power, ease of use, waterproof and rechargeable capabilities as well as a truly ergonomic design tells us that LELO have put a great deal of care and attention into LOKI's creation[.]"
Read more about LELO LOKI in Cara Sutra's review.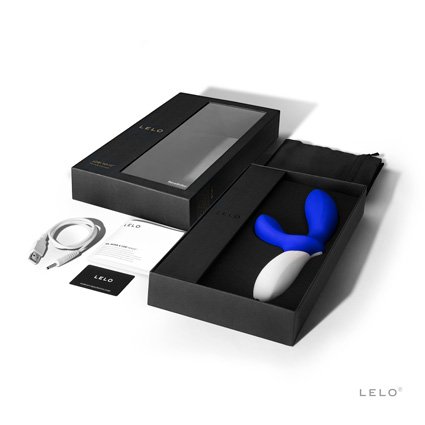 THE BIG GAY REVIEW
LELO LOKI Prostate Massager
"The LOKI is covered in LELO's soft, sensual silicone that doesn't attract as much dust as other silicones. It's completely waterproof and features a moderate sized insertable shaft which has a curve designed for maximum prostate stimulation. It has an insertable length of 4.5 inches and an average circumference of 4.5 inches – making this fairly accessible to almost anyone. It's tapered tip is perfectly suited to ease you in gently."
"I was soon reaching to increase the speed – I am an absolute power-queen – i'm not going to lie, so I basically pushed it all the way up to the top. It felt incredible and with a slightly flex of the LOKI using the handle to push it closer to my prostate, it sent wave after wave of tingles coursing through my entire lower extremities."
Read more of this review of LOKI on The Big Gay Review.
MARY Q. CONFESSES
Review: LELO LOKI
"Out of all of [the settings], my favorite for just laying back and enjoying hands-free stimulation was the gradual rise and fall setting. The random setting does get an honorable mention, though – while it is a pattern and not really random, it's still varied enough to tease yourself with starting out. The vibrations were decently rumbly, even on high settings, and felt amazing when I pressed the handle down a little to get some additional pressure on my prostate. The buttons were well-placed and easy to navigate without looking at them; up and down changed functions and + and – (inserted, left and right) changed intensity."
"Eventually, after much prostate teasing, I gave up the hands-free idea and just decided to go for an orgasm. And, damn, it was exquisite. The curve on the toy and the placement of the vibrating motor hugged my prostate. Tensing my PC muscles while pushing the handle down during each rise, the Loki sent waves of pleasure through me. This was, without a doubt, the expertly crafted toy I was hoping it would be."