Although there may be less of an abundance of sex toys for men as there are for women, that's not to say that guys shouldn't give them a go! Not only can the right toy unlock pleasures sublime that no amount of, ahem, manual masturbation can reach, as an added bonus, they can bring about numerous health benefits spanning stress relief to a boosted immune system. With a partner, they present orgasmic opportunities aplenty, and a great way to spice things up!
A Male Myth Busting 101
But before diving into the myriad benefits of sex toys for dudes, as well as which to choose for pressing specific pleasure buttons, it's time for a spot of myth-busting! Recent years have seen public discussion of female pleasure vaunted to levels that until only a short time ago were simply unthinkable. That's certainly something to celebrate, but in what's morphed into something of a reverse double standard, the same still can't be said for guys. Why is that? Why is a woman pleasuring herself manually or with a toy now seen as liberating, but for guys as something of a dirty secret?
Honestly, we're not sure: something to do with the comparative ease with which most guys can climax as opposed to ladies, maybe? Or misconceptions surrounding sex toys for men, fueled in no small part by certain media's obsession with only the most lurid male sex-cessories, and subsequent portrayal of all users as perverts and creeps?
Perhaps. But a bigger cultural hurdle still is what we're dubbing 'The Gay Factor.' Let's be clear: using sex toys has absolutely zero bearing on masculinity or orientation. A man who uses sex toys is a guy who enjoys pleasure, cares about his health, and is invested in his partners' enjoyment. In other words, pretty much every guy we know. With that in mind, here's everything a chap needs to know about investing in intimate wellness…
If You Like, Put a Ring On It
Worn around the base of the penis and sometimes encompassing his balls, too, cockrings work by restricting blood flow for fuller looking erection. For solo use, they can help cultivate control and response that comes especially in handy when it comes to couple play.
Not only does the not-so-humble cockring present the dual benefits of a more enduring, as well as reportedly bigger, hard-on, vibrating numbers such as TOR 2 offer another dimension of pleasure still, particularly when buzzing against a female partner's clitoris…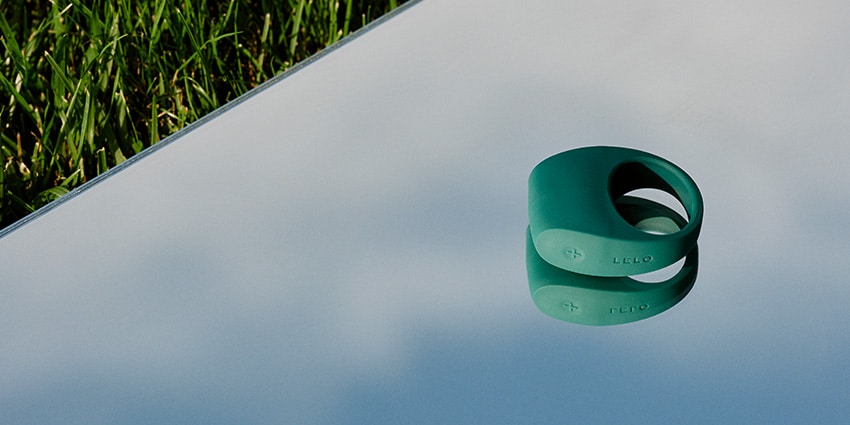 Incidentally, it's worth bearing in mind that regular self-pleasure sessions bring about serious health benefits. Unsurprisingly, it's a great stress reliever with first-rate feel-good benefits thanks to the release of all those happy neurochemicals like dopamine and oxytocin. But did you know that ejaculation also ups your levels of cortisol, which can help regulate and maintain immunity? In other words, it's just what the doctor ordered.
Innovations in Intimacy
Masturbation sleeves — otherwise known as 'pocket pussies' — have absolutely exploded in popularity in recent years and it's not difficult to see why. If masturbating with your hand is already pretty awesome, how about thrusting into a product that lovingly tries to recreate a proper orifice? So the thinking goes, and that has pretty much been the thinking behind traditional masturbation sleeves.
Some variations have tried something different, adding buzzing and vibrating motors for some additional stimulation. Really, there hasn't been much in the way of advancement in the pocket pussy segment… [movie trailer voice] until now.
Enter the huge new leaps forward in innovation: Sextech. Sextech items are engineered for advanced pleasures, and the first Sextech product, the LELO F1S is specially-engineered masturbation sleeve equipped with sonic emitters. Unlike a simple buzz from a vibrating motor, a sonic pulse reverberates all throughout your penile tissue as it resonates for deep pleasure.
Massage Your Way to Pleasure!
Believe it or now, devices such as our Red Dot Design Award-winning SmartWand can be used on ALL areas of the body! A powerful, all over body massager it uses SenseTouch™ technology to increase vibrations on contact with skin. From sports injuries, right through to aches and pains accrued by too much time hunched over desks, this not-so-little guy offers sweet relief! And of course, as a bonus it's also a very sensual addition to your couple-play tool kit as a tinglingly lovely massager for an oh-so-lucky partner.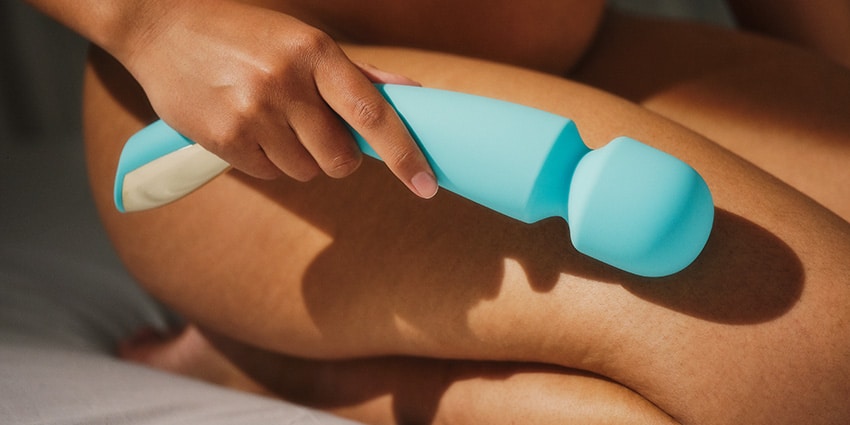 Related, we promise that whipping out one of our personal massagers from your trusty bedroom drawer will earn massive kudos, no matter whether it's a one-night fling or longer-term thing. Case in point, SIRI 2: with curves for days, this seriously sensual device feels nothing short of fantastic, no matter where it's applied…
Prostate Delights
Not only does regular prostate massage reduce the risk of everything from prostatitis to prostate cancer, all the while improving things like erectile function and circulation of seminal fluid, it also feels downright fantastic!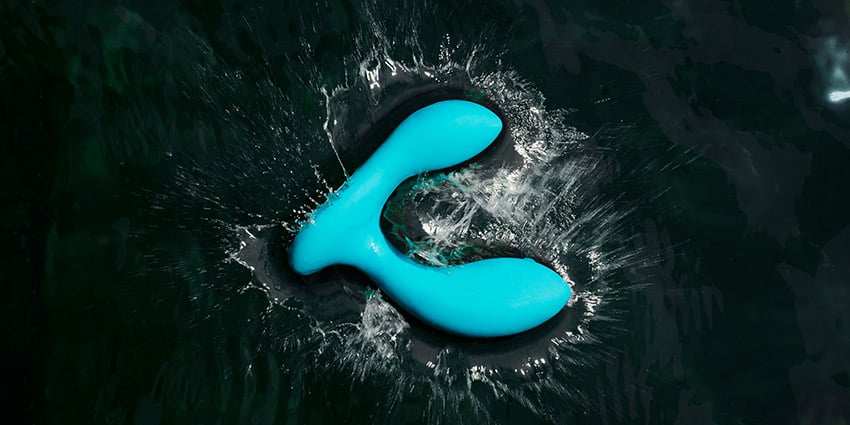 We get it: for loads of guys, it's a considerably bigger mental jump than simply jerkin' the gherkin, but just trust us here – it's totally worth it. Toys like BILLY offer a one-stop shop to anal pleasure, whether enjoyed alone or with a partner. Coupled-up? Take things up a notch with resident superstar, HUGO: a powerful remote-controlled prostate massager, activated at the merest flick of a lover's wrist. Think next-level pleasure, guaranteed!
Final Thoughts
Guys who like pleasure love sex toys! With benefits spanning health, to enjoyment, to even making you a better lover, there are quite literally no reasons not to explore your sensuality with a well-selected sex toy or two. Give them a go, and enjoy!