The sex toy of your dreams has arrived, if you're brave enough to delve into uncharted pleasure. ENIGMA is a sonic massager that looks different than most pleasure makers, and feels different too. Blended orgasms are the ultimate treasure, but you don't have to look hard to find them. ENIGMA is pleasure at your fingertips, time and time again.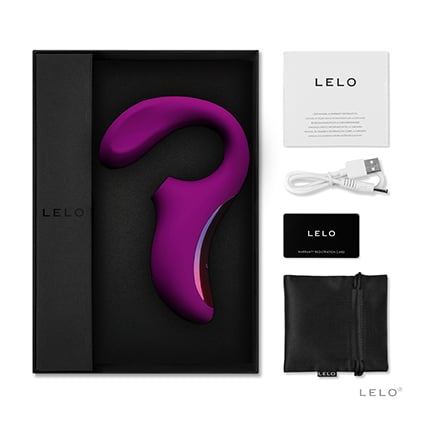 How Does ENIGMA Work?
ENIGMA uses SenSonic technology similar to LELO's other bestsellers, like the SONA and SILA clitoral massagers. If you deconstruct how a standard vibrator works, it vibrates directly on the skin. While ENIGMA's internal bulb vibrates to directly stimulate the g-spot, its external mouth sends sonic waves of pleasure that penetrate more than the surface of the clitoris. This dual stimulation creates a new sexual experience that's hard to put into words.
How is ENIGMA Different from other LELO toys?
To put it simply, ENIGMA encompasses two toys in one. It contains all the most amazing and popular features of the all-time favorite SONA, like SenSonic waves and multiples vibrations patterns and intensities, and combines it with the pinpoint g-spot precision of a toy like GIGI. It could even be compared to a rabbit vibrator like SORAYA, but the stimulation of the external part is much more intense.
ENIGMA Product Specifications
Material: Body-safe silicone, ABS

8 pleasure settings

Switch off:  Automatic after 60 minutes

User time: Up to 2 hours

Standby time: Up to 90 days

Size: 100 x 50 x 185 mm / 3.9 x 1.9 x 7.3 in

Insertable length: 140 mm / 5.5 in

Weight: 196 g / 0.43 lb

Color: Deep Rose, Black

Interface: 3-button interface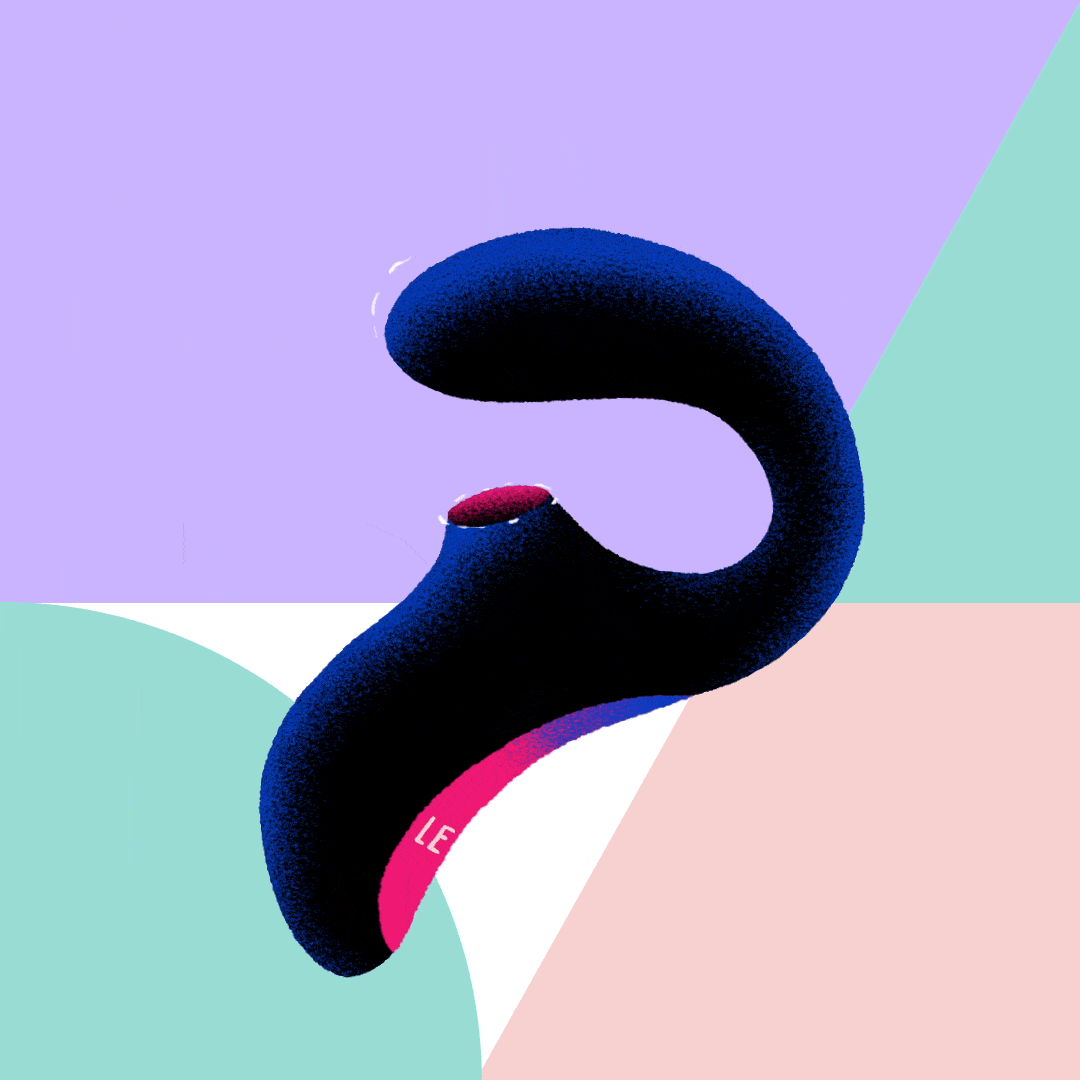 ENIGMA Frequently Asked Questions
Is ENIGMA waterproof?
Yes, the ENIGMA dual action massager is 100% waterproof and can be used in the bath or shower.
How do you charge ENIGMA?
ENIGMA comes with a USB-rechargeable cord to give you more power and less fuss.
How do you control the modes on ENIGMA?
ENIGMA comes with an easy-to-use 3-button interface. Press the ( ) button to navigate through the 8 different pleasure settings, and use the + and – buttons to control the multiple intensities. 
How to clean ENIGMA?
It's easy. Spray it with a toy cleaner or use warm water and antibacterial soap. Use a q-tip gently in and around the mouth, then pat it dry with a towel. Avoid cleaners containing alcohol, petrol, or acetone as they can degrade silicone. 
What if my ENIGMA won't turn on or won't charge?
LELO has a 1-year warranty on all faulty products. Registering your product is super easy.
It's no wonder ENIGMA is shaped like half a heart, because once pressed against your body, you might just fall in love. These kinds of toe-curling orgasms aren't meant for everyone.