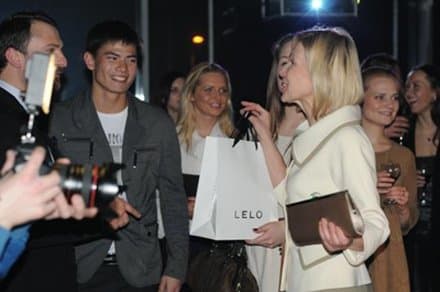 April 19th found us in the beautiful city of Vilnius, Lithuania, where we got to show off our ultra-luxe Insignia designs alongside an all-new series of striking photographs by Gediminas Zilinskas.
The opening ceremony of the exhibition drew out over 500 of Vilnius' creative community—from national TV and style celebrities to renowned artists and designers—who mingled amongst Zilinskas' latest work and also beheld a selection of some of the most sought-after Pleasure Objects in the world: Soraya, Isla and Alia from our Insignia line, framed and presented on black satin to be looked at and adored.
WILD is the name of the new series, in which Zilinskas shoots models in different outdoor scenarios to recapture the strong and individualistic qualities of the Amazonian ideal – and just looking at the compositions, how could we not get involved?
Also partnered with us was Aistra, one of Lithuania's biggest suppliers of adult items, and like us, lovers of the finer things.
Watch a video recap of the exciting event here or below:
Image source: http://ikrauk.15min.lt/laisvalaikis/63824