The 2014 LELO UnDesign Award and LELO itself are based on the concept of creating meaningful connections between people and experiences, and we're always on the lookout for great new ideas and areas of inspiration.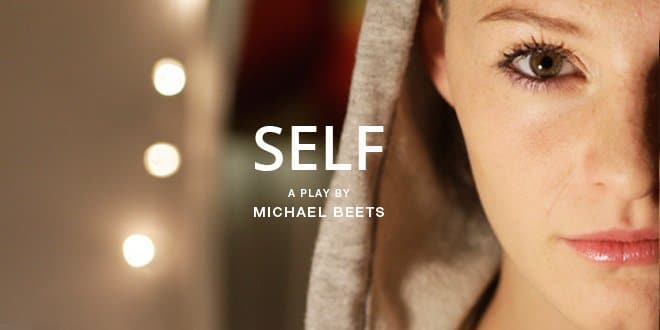 The search led us to 'Self', a new play from director Michael Beets that encompasses themes of trust, friendship, privacy and connectedness as told through one evening spent on Social, the voice-activated social media platform in the world of the play.
While these themes may seem at first to be pretty universal, the totally unique way in which they are presented in 'Self' makes it a theater experience unlike any you've ever had.
After reserving a ticket, an app is downloaded to the audience member's smart phone that will stream images, audio and video that the actress on stage will interact with during the performance.
Not only does this turn the device into a supporting actor in the performance, but encourages viewers to commit one of the cardinal sins of live theater; to use and look at your cell phone during the show.
The result is an incredible theater experience, where technology draws you further in to the story rather than remove you from it.

We spoke to the director of 'Self' and LELO UnDesign Award judge Michael Beets in order to learn more about his reasons for making the play, as well as to find out precisely what transmedia is all about
LELO: Can you explain the idea of 'transmedia' for us?
Michael Beets: To me, it means telling a story through multiple platforms and complementary elements that enhance and deepen the narrative for the audience.
L: Where did you get the idea for a play like 'Self'?
MB: It was during a previous production I directed; an adaptation of Theo van Gogh's film 'Interview' in which I mixed video projection and pre-recorded video with live action on stage. All of these elements worked very well together, however then I was attracted to the idea of each audience member holding their own screen and deciding whether to watch the action on stage or in their hand.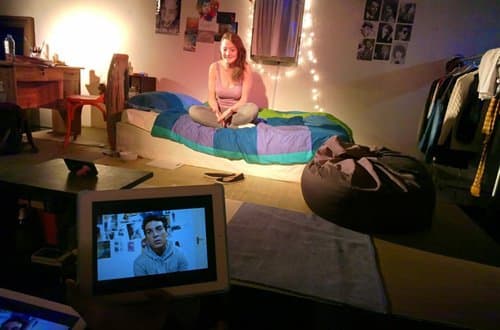 L: You've been selected as a judge in the 2014 LELO UnDesign Award; is there anything you're looking forward to seeing?
MB: What I am very excited to see is how creatives plan on bringing people together in non-traditional ways. 'Self' has proven that this can be done, and I'm thankful to the great people at LELO who helped to make it happen.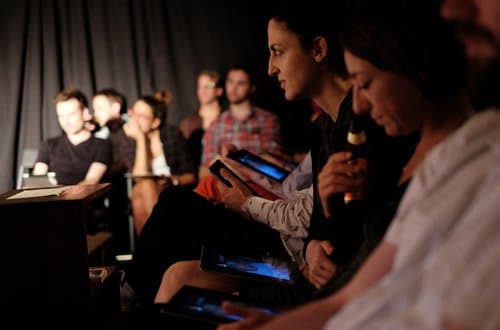 L: Have you got any advice for hopefuls taking part in this year's UnDesign?
MB: I would tell them to seek their inspiration anywhere and look to how they are personally affected (or in some cases disaffected) by technology as it impacts them and their relationships with others. They'll be surprised how some truly big ideas can come from paying attention to small details.