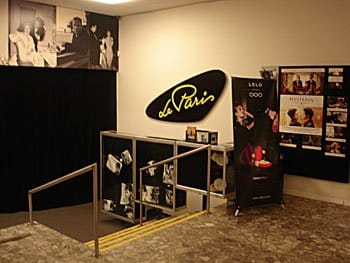 LELO Pleasure Objects are currently being splashed over silver screens across Switzerland as we take part in a partnership to sponsor Hysteria – a new romantic comedy that is close to our hearts.
The film depicts the true story of Dr. Mortimer Granville, a Victorian-era physician who developed the first vibrator as a cure for female hysteria – a diagnosis that at the time required a house call from a doctor, and now simply requires some quality time with LELO.
We at LELO couldn't resist getting involved, and have sponsored its Swiss cinematic run with coverage on television and radio as well as a short trailer being screened before the film. Theater-goers have enjoyed experiencing firsthand our massagers – billed as "Your Modern Day Cure for Hysteria" – at LELO displays in cinema lobbies across the country, and we've enjoyed our supporting role in spreading the word about this enjoyable film!
To check out LELO's very own movie project, watch the trailer here: