As a phenomenon that barely existed even a decade ago, the rise in popularity of internet dating has catapulted it into a multi-billion dollar industry in next to no time.
People who find love online are no longer the butt of cruel and hilarious jokes, indeed they now form a large and happy minority, with 20% of current relationships reportedly beginning online.
We've got to say we like those odds but, like all good things, it is sometimes easier said than done and as the list of online dating do's and don'ts grows ever longer, for some the concept still remains a total mystery. Let's straighten out a few things once and for all.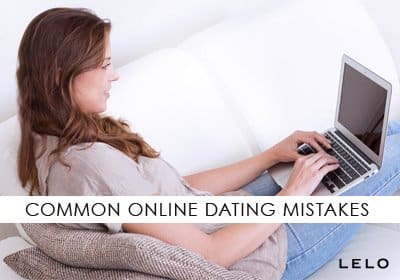 Online dating is just for weirdos
It's important to get this one out of the way early as, contrary to still popular belief, online dating is not just a place where creepy guys lie about themselves while searching for sex in vain. While the odd one of these invariably slips through the net, modern dating sites use pretty sophisticated technology and screening processes to filter them out.
Our advice to avoid this is to use a reputable site that charges a reasonable fee, be as vigilant as possible with the information you share and always keep somebody posted with what you're up to.
It doesn't matter if you tell a few lies on your profile
Around 40 million Americans have turned their hand to online dating at one time or another, so the pool of potential is actually more like a vast swathing ocean. With this many people – and many more across our fair globe – to choose from, your chances of striking lucky are actually pretty good, meaning the need to bend the truth on your dating profile is greatly diminished.
People of all ages, shapes, sizes, colors and persuasions frequent the huge number of active online dating sites so being honest leaves you with a far greater chance of finding someone you actually connect with rather than meeting a string of duds that cause you to question even your own personality.
If you use an old photo you'll have more success
While this makes sense to a point, you'll actually only succeed in getting a second date – or even finishing the first – if you actually look like your profile photo.
Yes how a woman looks remains more important for men than vice versa, but sorry we've all got a limit and if your date happens to be a whizz with black & white filters and Instagram, it could be that you're not too impressed with the real deal.
That the product doesn't match the packaging is one of the biggest complaints that online dating organizers receive, and while there is not much they can do to prevent it, just know that if you decide to go with an out of date, or even fake photo, the pain of the rejection when you finally meet your match-up will be much worse than possibly receiving a slightly reduced number of offers.
Revealing all will increase my chances
This goes for physically and emotionally; if you're comfortable with your body, that's great, but an online dating site is not the platform upon which to declare it to the masses. Likewise if you are confident and comfortable with your personality, there is no need to list all your likes, opinions, aspirations and blood type on your dating profile.
People who portray themselves as confident quite often aren't, and the last thing you want potential good dates to do is start second guessing you. Reveal just enough about yourself so that people want to know more, this way you'll have plenty of surprises if and when you decide to make your choice.
Online dating is a platform to be picky
The main difference between online dating and the other kind of dating is, of course, you do the whole meeting part without actually talking to each other. This can lead to situations that you would never normally come across when you meet someone face to face and it's important to recognize this.
For example, people don't st-st-stutter when they type and they don't spel worng when they speak, so if something along these lines happens at any stage you need to treat it as you would a 'normal' meeting situation. Being extra picky will actually be more frustrating than saying to hell with it, even if it does mean embarking on a few dating disasters. Remember, it's all part of life's rich tapestry!