Welcome to Volonté, a new intimate lifestyle blog presented by LELO. The tips, articles and stories you will find here are written to further spread a positive attitude towards a healthier and more pleasurable sensual way of life to men and women everywhere.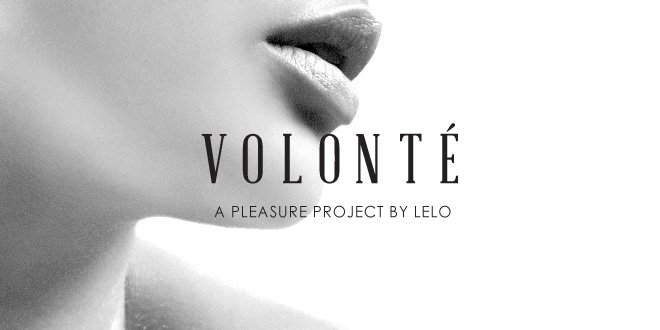 What is Volonté?
Taking its name from the Pleasure Product concept that led to LELO being founded in 2003, Volonté's aim is the same as it was over a decade ago; to entertain, inform and empower lovers of lust to enjoy the entire spectrum of intimate pleasures.
Who is Volonté?
Volonté will see LELO teaming up with noted sexual health and behavior experts for current and detailed information and advice on sexual health and wellbeing, as well as the world's leading authors of erotic fiction for a touch of fantasy to inspire readers to seek out new intimate adventures.
Most importantly though, we are looking to serve a community of open-minded individuals willing to share in all aspects of sex and intimate relationships, and we will do so by offering an open forum for everyone to take part.
Get Involved!
Do you have any questions you want answered, or article ideas you would like to see covered in Volonté? Or even better; are you an aspiring blogger or erotic author who would like to submit your work to be displayed to thousands of readers every day? If so, we want to hear from you! Send your questions, comments or suggestions to our Contact Page.
Receive LELO and Volonté updates direct to your inbox by signing up to the LELO Newsletter today!