Whether you're looking to buy your first sex toy or your 17th, shopping decisions are tough. After all, you're making an investment into your pleasure! A big trend when it comes to sex toys in the past few years has been the introduction of non-vibrating sex toys that use sonic waves to stimulate the entire clitoral structure – it's much more than meets the eye!
SONA and SONA Cruise are two such examples, but what's the difference between the two?
What SONA & SONA Cruise Both Do
Unlike traditional vibrators that buzz against parts of your body, SONA and SONA Cruise have an inner plate in their 'mouth' that moves back and forth to make a tapping sensation without actually touching you. This sensation is able to bring you to intense, sudden climax that can almost take you by surprise. That's why you should always start gentle and listen to your body.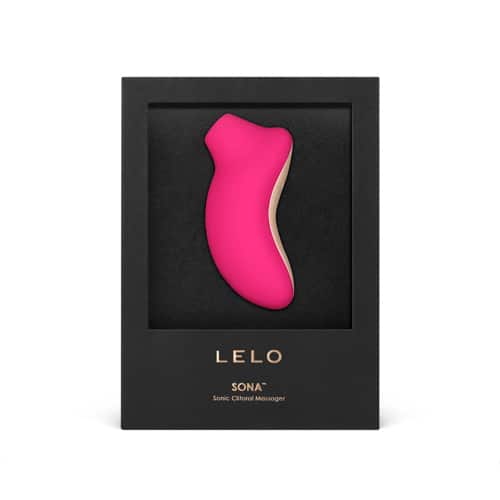 How SONA & SONA Cruise are Different
Are you the type to get so overwhelmed with pleasure that you push your vibe (or your partner's head – oops!) into your body with intense pressure? Then SONA Cruise may be for you!
The pressure you exert when pressing a toy against your body often cause interference with the moving parts of many vibrators, causing it to slow down – just when you want power to be consistent. With the unique Cruise Control technology, we were able to tackle this problem in the upgraded SONA Cruise.
Essentially, Cruise Control is a feature that holds back 20% of SONA's full power during normal use, so that when SONA is pressed hard against  your body and the motor begins to drop power, that extra 20% is unleashed so that there's no reduction of intensity!