sweet surrender
SORAYA Beads™
LELO is more than a leading luxury sex toys brand; it's a self-care movement that transcends gender, orientation, race, and age. Join us and discover all the wonders of one's body that lead to a fulfilled, intimate life.
orgasmic revelation
ENIGMA Wave™
2022
LELO
Luxury Brand of the Year, XBIZ Awards
2021
LELO
Luxury Brand of the Year, XBIZ Europa Awards
2020
LELO
Excellence in Product Packaging,
XBIZ Europa Awards
2019
LELO
Best Luxury Toy Range, Adultex Awards
dive into pleasure with LELO
Start your naughty adventure
Shop this carefully handpicked selection of luxury sex toys at considerable discounts, and subscribe to steaming hot orgasms.
perpetual bliss
LELO DOT™ Cruise
To infinite pleasures and beyond
Surrender to multiple sensations and make your orgasmic pursuits even more spectacular with LELO DOT™ Cruise pinpoint clitoral stimulator.
Fast and curious
F1S™ V2 is the next generation of the ultimate penis stimulator, created for thrill-seekers looking for supreme satisfaction.
Blog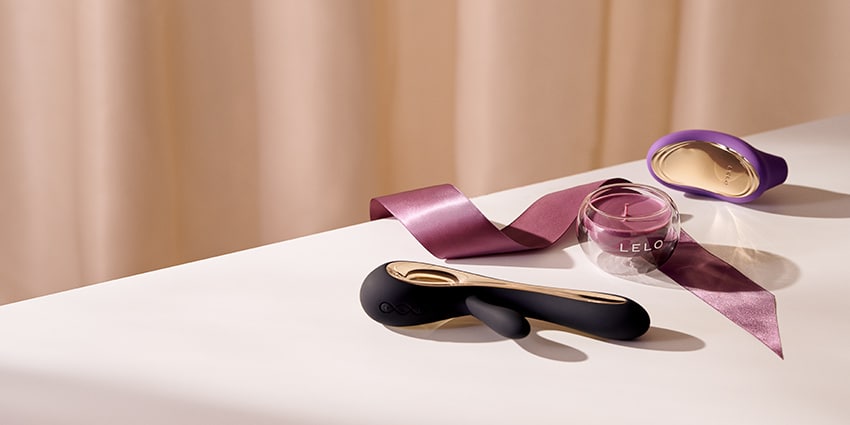 Most vibrator guides on the internet will tell you all about the different shapes, sizes, and materials of sex toys. While these things are important when choosing the right toy, there is also something else you want to keep in mind – different vibration types.  There are two distinct types of vibes that avid sex toy users point out – buzzy vibrations and rumbly vibrations. Let's look at each vibe a bit closer to understand the differences between the two […]
The post Your Guide to Different Vibrations: Buzzy and Rumbly Vibrators appeared first on Volonté.
BRANDS WE SUPPORT
INTIMINA
Where intimacy begins
Intimina is a brand that offers a wide range of products dedicated exclusively to all aspects of women's intimate health. A safe haven for women of every age and every stage, from the first menstruation to beyond menopause.