Keeping true to our global image, 2011 was a busy year for LELO. We kicked it off in Vegas with AVN and CES, and have made it around the world since—winning a couple of awards and hosting some epic partner events. Check out the legendary archive below.
The Playboy Party Powered by LELO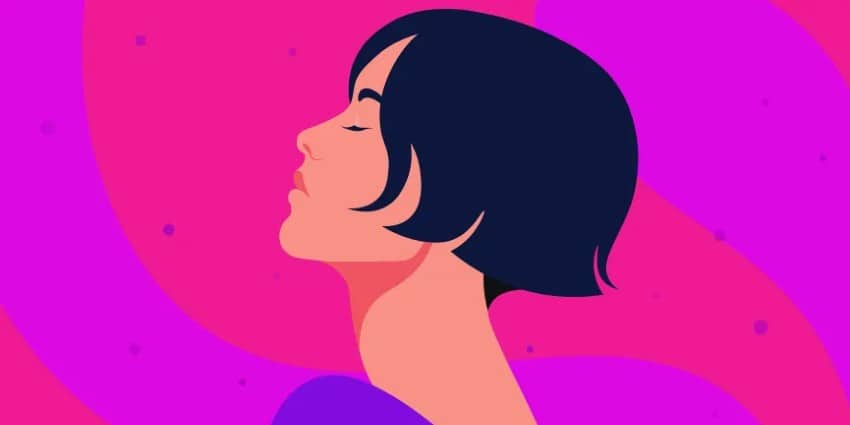 LELO made a pit stop in Ljubljana , Slovenia to team up with Playboy for the region's hottest party in 2011. The Playboy Party powered by LELO was held at TOP Klub, Slovenia's most prestigious club and a proud member of The World's Finest Clubs. There was no finer venue to introduce our Slovenian friends to LELO and our extensive line of designer products, and no better models than the Playboy Playmates themselves!
Miroslav Slavic, CEO of LELO had this to say about the event; "Playboy is one of the most recognized and popular consumer brands in the world, while the managers of TOP are our main distributors for this region – the Playboy Party powered by LELO was a great opportunity for everyone involved, and a stylish way to make our entrance in Slovenia."
LELO Named 'Best New Exhibitor' at Fashion Exposed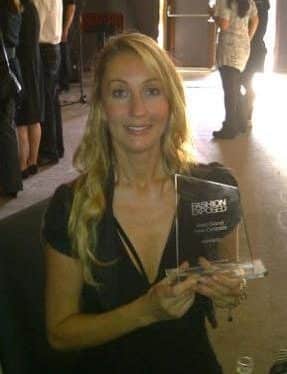 LELO was named 2011's 'Best New Exhibitor' at Australia's largest fashion industry show in March. Following very well received debuts in the US and UK in January, LELO's elegant Sussurra collection of lingerie and loungewear stole the show at Fashion Exposed. Featured among 1,500 international brands on display at the Sydney Exhibition Centre from 6-8 March, the Sussurra collection was singled out for the honour.
Made with the discerning couple in mind, the Sussurra collection utilizes silk stripe chiffon, silk satin and silk habutai in the most fashionable manner. The collection encompasses robes and kimonos, open front babydolls and camisoles, tap shorts and panties alongside men's lounge pants and boxer shorts. Showcasing elegant and enticing expressions in silk and satin, Sussura is a statement of the finest kind in the fashion of seduction.
LELO on Film: GIGI's Big Cameo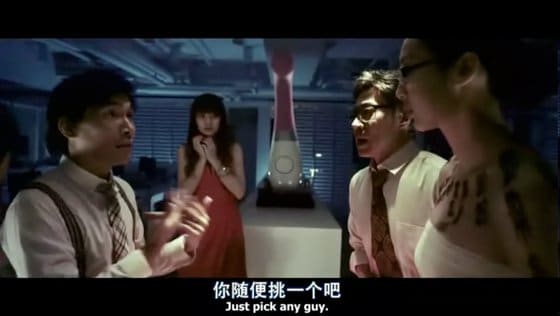 If there's one thing we love at LELO, it's comedy films from Hong Kong – we're suckers for ribald humor and indecipherable cultural references – it's just who we are. We just love settling into our comfy couch with a big bowl of buttery popcorn (or a B.B o' Buttery P. as we like to call it) to laugh away at the latest that Hong Kong cinema has to offer.
It was during one of our recent sino-cinephile sessions that we screened Microsex Office, a raunchy sex comedy from writer/director Jim Chim, who also takes the starring role. Despite what the title might have you think, it was released in 2011 rather than 1997, and we were halfway paying attention (sometimes the Buttery P. trumps the entertainment) until something caught our eye. Holy cow. That's a big GIGI™.
LELO Wins XBIZ Award for Best Product Packaging
Palladium Hollywood on Sunset Boulevard was the perfect venue for the glitzy and glamorous 2011 XBIZ Awards where LELO came away with the top prize for Excellence in Product Packaging.
This marks the second time the company has been singled out in this category, when in 2010 they were awarded for Outstanding Packaging at the Adult Video News (AVN) 'O' Awards. The quality of LELO's packaging is something the company prides itself on, as survey results from LELO.com show  that a majority of customers keep the outer boxes long after purchase.
LELO & Brookstone Celebrate Partnership with Event at Venetian Hotel in Las Vegas
LELO was the guest of honor at the Venetian Las Vegas, where we celebrated our partnership with US retailer Brookstone with a showcase event to mark the availability of LELO products in Brookstone stores across the US from October onwards. Coinciding with CurveNV where we showcased our luxurious Sussurra collection of intimate apparel, the event sparked a host of excitement from media professionals and the public alike.
SenseMotion™ technology with wireless remote allows customers to control the speed and intensity of vibrations via movements from the palm of their hand, all within a range of up to 12 meters/39 feet. More than this, the vibrations in the massager are mirrored in the controller – another industry first that allow couples to know what their partner is experiencing.
LELO Wins Big at the Eros Shine Awards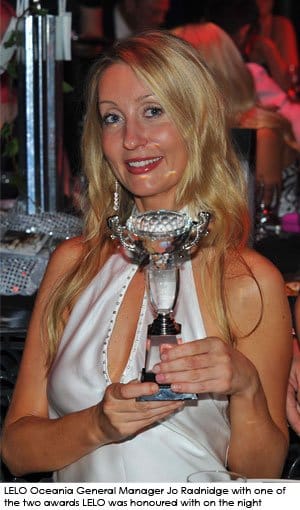 On November 22nd, LELO received top honours at the Eros Shine Awards held in Melbourne, Australia to recognize achievements in the country's adult industry. LELO took home trophies in two categories; Best Products and Best-Selling Products, with the former chosen by Eros Association Inc. as well as consumer voters from around Australia.
Eros Association Inc. is Australia's premier national adult retail and entertainment organization, and the Eros Shine Awards recognize industry leaders for professional integrity, creativity and innovation, and LELO can now count two of these prestigious awards among their collection.