8 of the Naughtiest Sex Festivals & Events in the World
Are you looking to venture off the beaten path this summer? No, we don't mean just to explore the outdoors with your partner, but rather to take a walk on the wild side and check out  some of the interesting (and kinky) ways that sex is celebrated around the world. We've gathered info about some of the sexiest festivals and annual events around the world to give you a taste of sex the way the locals like to do it. Who knows, maybe this is where the inspiration for your next holiday comes from!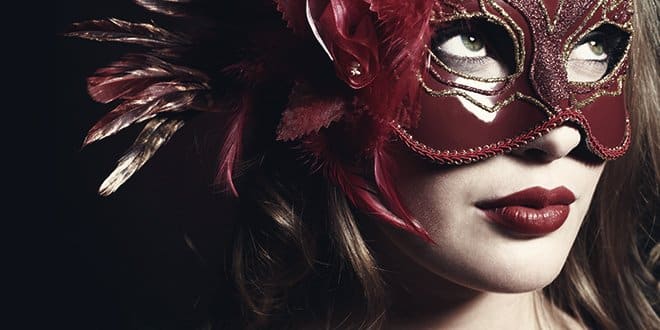 Seattle Erotic Art Festival
Seattle, USA
Founded in 2002, this 3-day spring art festival was started by artists who create erotic art in Seattle, and allows you to feast your eyes on provocative pieces in all mediums. There are sexy burlesque performances, erotic films, workshops, and after-hours parties where you'll truly discover that sex is 'the vertical expression of horizontal desires.'
New Orleans Burlesque Festival
New Orleans, USA
Are you as big of burlesque fans we are? Then you won't want to miss this NoLo event held every September. To celebrate their place in history as both a hub of bawdy performance in the mid-40s as well as one of the first centers of modern burlesque revival, this even it not merely a competition (though it does see performers from all over the world compete for the title of 'Queen of Burlesque') but also hosts workshops and showcases, as well as parties in the true New Orleans style!
Shinto Kanamara Matsuri (The Festival of the Steel Phallus)
Kawasaki, Japan
While this spring event started in 1977, it is said to be based on legends told during the 17th century. A sharp-toothed demon fell in love with a beautiful woman but was rebuffed, thus he took out his gory revenge on the anatomy of her lovers until clever blacksmith broke the demon's teeth with a steel phallus. The event today sees visitors from all over the world come to pay tribute to the phallus through everything from parades to penis-shaped lollipops. It has also recently grown into an event surrounding sexual health education as well as LGBTQ rights.
Sydney Festival of Really Good Sex
Sydney, Australia
With a title that certainly doesn't leave a lot to the imagination, the actual events that make up this festival―first held in 2011―may not be exactly what you expect. The organizers invite you to ask yourself, 'What is really good sex for me uniquely? And what I need to do–or not do–to make it happen? And what is the relation of sex to who I am? And the rest of my life?' and explore these topics through interactive workshops, which range from "Hold me Tight" – essentially an exploration of hugging, "Making A Non-Traditional Relationship Work" to "Multi-Dimensional Erotic Photography." If you're already traveling Down Under, why not take a peek at what Really Good Sex looks like?
Kutemajrvi Sex Festival
Kangasniemi, Finland
Held every July in a scenic little village, the Kutemajrvi Sex Festival may feature live bands and lectures by top sexuality experts, but it is also a showcase for plenty of erotic dancers and other performers. A large attraction is the 'Afrodite Contest,' which is not like your traditional beauty pageant, to say the least.
Folsom Street Fair
San Fransisco, USA
This September festival caps off San Francisco Leather Pride Week, and has become California's third-largest single-day, outdoor spectator event. Spread over 13 city blocks, it's essentially a summer block party, complete with live music, carnival games, and food stalls, but it also just so happens to have sex toys, public floggings, and people bound, gagged, and dressed in latex and leather.
German Fetish Ball Weekend
Berlin, Germany
Every year around April or May, the German Fetish Ball Weekend takes over Germany as the biggest international fetish gala and is the largest fetish and BDSM weekend in Europe. The weekend is full of (X-rated) events from risqué fashion shows, sexy performances of dance and bondage, and parties where you will meet guests dressed in leather, lace, and even less, all hosted by the Mistress of Ceremonies, a position which has been held by celebrities such as Kari Berg in years past.

---
Katy Thorn is a post-grad writer with a passion for writing about sex, sexuality, and all things rated R. She received her degree in Women's Studies with a focus in Intersectionality at the University of California, Berkeley (Go Bears!). She has a cat named Yoko, drinks too much black coffee, and hates writing bios.