This article was scientifically fact-checked by Human Sexuality expert Dr. Laurie Mintz.
We get it; while there are more options for premium BDSM toys than you can shake a riding crop at, sometimes it can be more fun to use whatever you have lying around your house. Not only does using these 'pervertables' add a bit of spontaneity – the likes of which having to unlock your 'tickle trunk' will never have – it can also add to the authenticity of the scene you're trying to set. Below, we offer our top tips (and cautionary advice) about using common household objects to make an impromptu sex dungeon!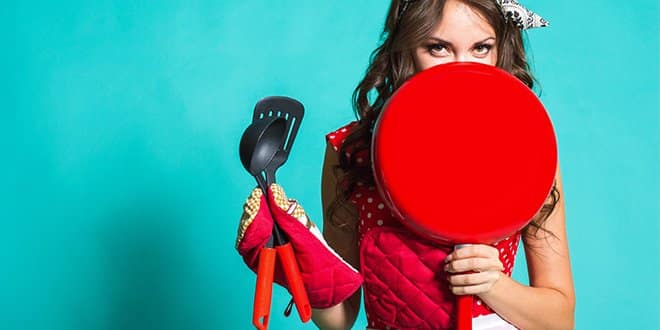 Rub-a-Dub-Dub
Ever since there have been showers, there has been shower sex, but the bathroom is so much more than just a place to get sudsy in the tub!
You can use cotton headbands as a blindfold, but not just that. Looped around your partner's wrists as restraints whether they're made to kneel at the toilet, sink, or side of the bath (as height and comfort dictate) or loop them through a (very sturdy) shower curtain to keep them standing and at your mercy.
From there, look at your collection of hair styling implements for all manner of sensation play. The bristles of a brush can tease – or a harsh scrub – against the skin or to give delightful thuddy smacks against their bottom. Hair clips – the type used to hold sections of hair during styling – act as spiky clips for all areas of the body that don't hold quite as tightly as a clothes pin. (Always try these out on yourself just to see how painful it is, and stick to fleshy areas like the back of thighs to start.)
If You Can't Take the Heat, Stay Out of this Kitchen!
Your kitchen is a treasure trove of fantastic DIY sex toys if you know where to look. First, there are all your impact toys. Your first instinct may be to grab your rolling pin, but the large majority of these are much too heavy; stick to rolling pins no larger than 1.25 inches in diameter. However, large spoons, spatulas, (wooden) meat tenderizers and whisks all offer their own unique sensation against the skin, and you can deaden the impact with a tea towel – in between sharp flicks!
Is your submissive being a bit fidgety? Cling wrap can be used for bondage, though you should attempt to use it wrapped quite flat (like a mummy) rather than twisting it into a twine as this can be too tight for circulation. If that seems to wasteful, aprons double as both bondage ties as well as a fun outfit, especially if you and your partner are into sissification – a type of Dominant/submissive role play. Just make sure your kitchen scissors are handy in case you need to cut the apron strings in a hurry!
You can use quite literally any phallic vegetable as a dildo – as long as you cover it with a condom first! Do be aware, however, that if you're also dipping into your cupboards to use some of your coconut oil as an oh-so-delicious-smelling lube, that it will degrade your latex condoms. If you'd rather keep a cool head about, then check out our instructions for creating your own ice dildo!
The House Rules
When it comes to getting creative with your kink, there are a few things you need to be aware of. Unlike your friendly neighborhood body-safe sex toy, a lot of the products around your home may be made from plastics or other materials that are not strictly made for being put within your body – not to mention they may not be as smoothly-edged as they seem when you hold them in your hands.
Candles are an excellent example of a household product that is not meant for sexual use; the melting point of normal wax is far too high for wax play, so stick to massage candles or others made specifically for wax play only.
We mentioned two methods of bondage, and while you may go straight for panty hose or a necktie, using these can go unexpectedly if you're not experienced using knots – better to keep these items as gags or blindfolds only!
[related_article id="11791″ float="right" size="full" target="_blank"]
Facts checked by:
Dr. Laurie Mintz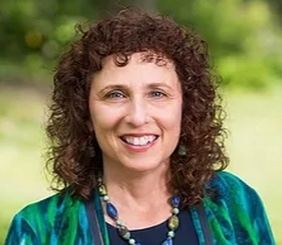 Laurie Mintz, Ph.D., is a professor at the University of Florida, teaching Human Sexuality to hundreds of students a year. She has published over 50 research articles and is a Fellow of the American Psychological Association. Dr. Mintz also has maintained a private practice for over 30 years, working with individuals and couples on general and sexual issues. She is also an author and speaker, spreading scientifically-accurate, sex-positive information to enhance sexual pleasure.