This article was scientifically fact-checked by Human Sexuality expert Dr. Laurie Mintz.
Finding yourself in a position of bedroom boredom? Or maybe just looking for a new sex position to cross off the bucket fuck-it list? These are the best sex positions that trade in the mundane to find the marvelous. 
*Although the following illustrations depict heterosexual couples and penis-in-vagina intercourse, many of these positions can be adapted for non-heterosexual couples to provide each other pleasure as well! 
The Grab A Chair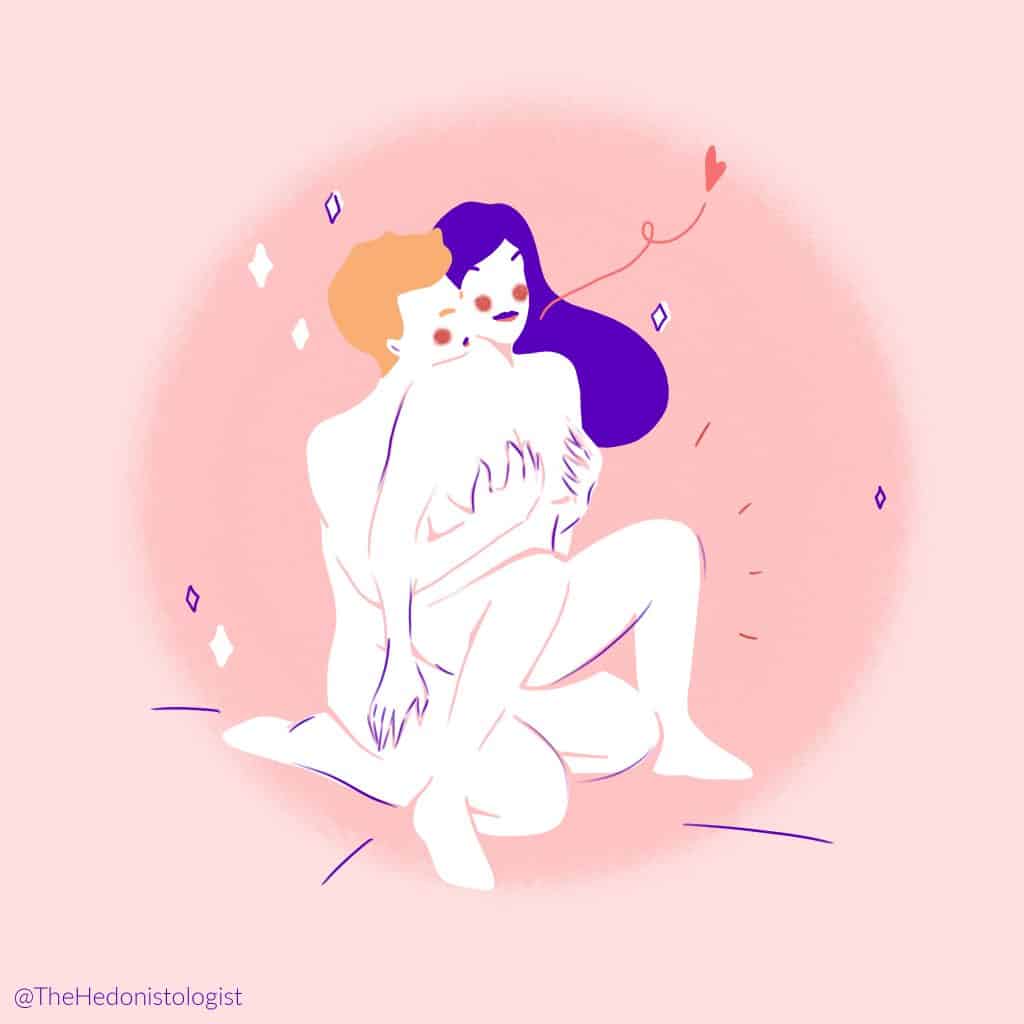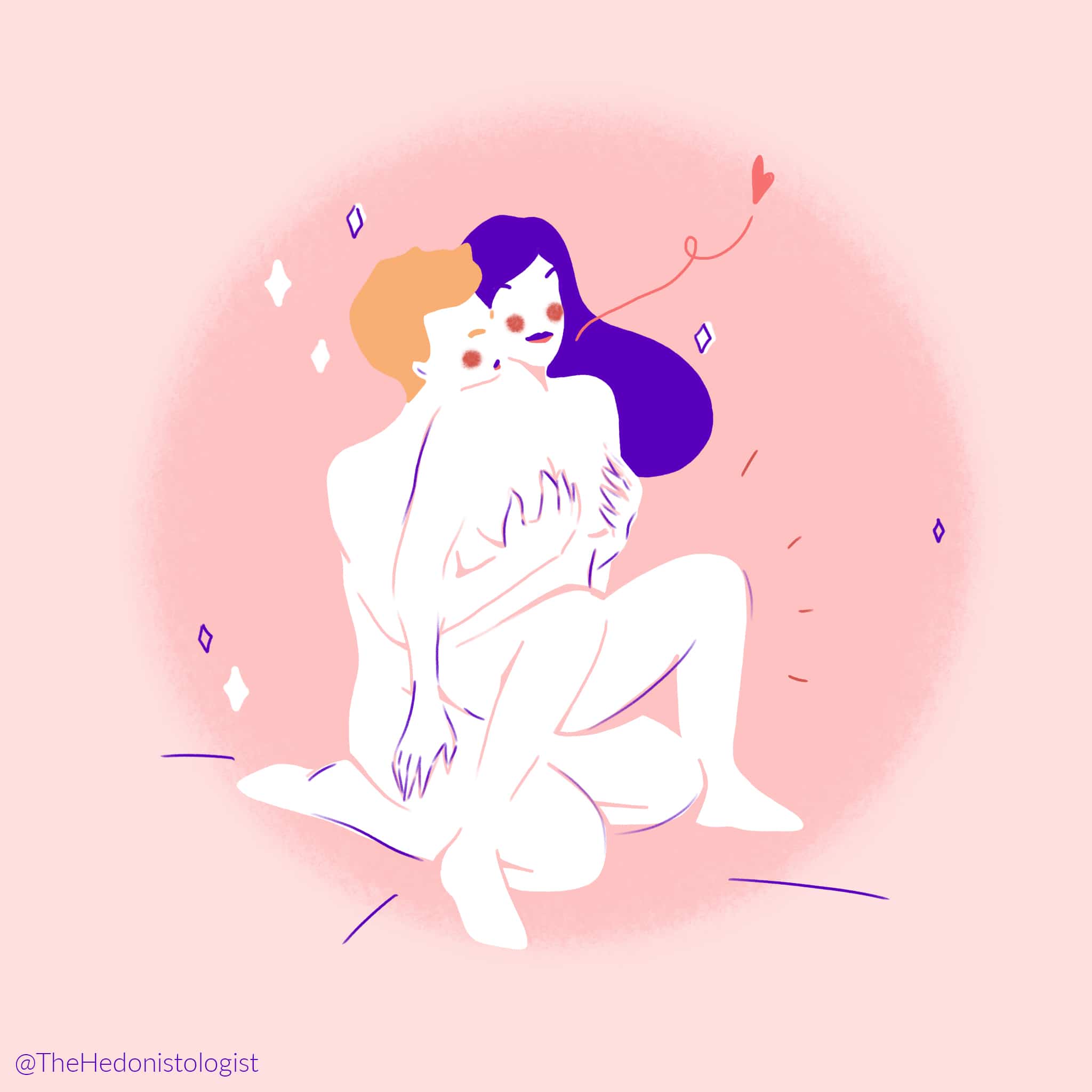 One partner sits back on their legs while the other partner sits on top of them with their knees up. The partner on top can place their hands at their sides against their partner's legs for support. The bottom partner should allow the top partner to lean their back against the for added comfort. This position also allows the bottom partner the freedom to do with their hands whatever they please, but we encourage using them to please your partner in their erogenous zones.
The Joyride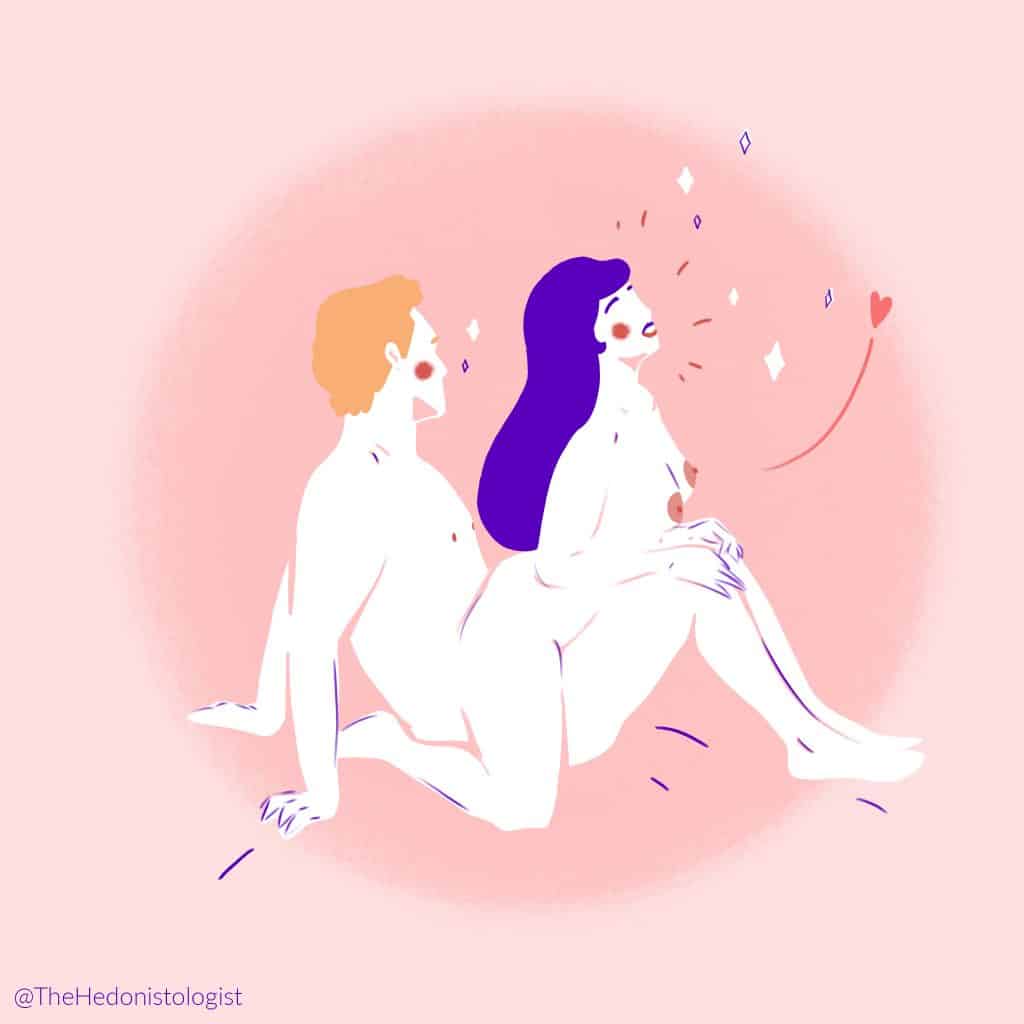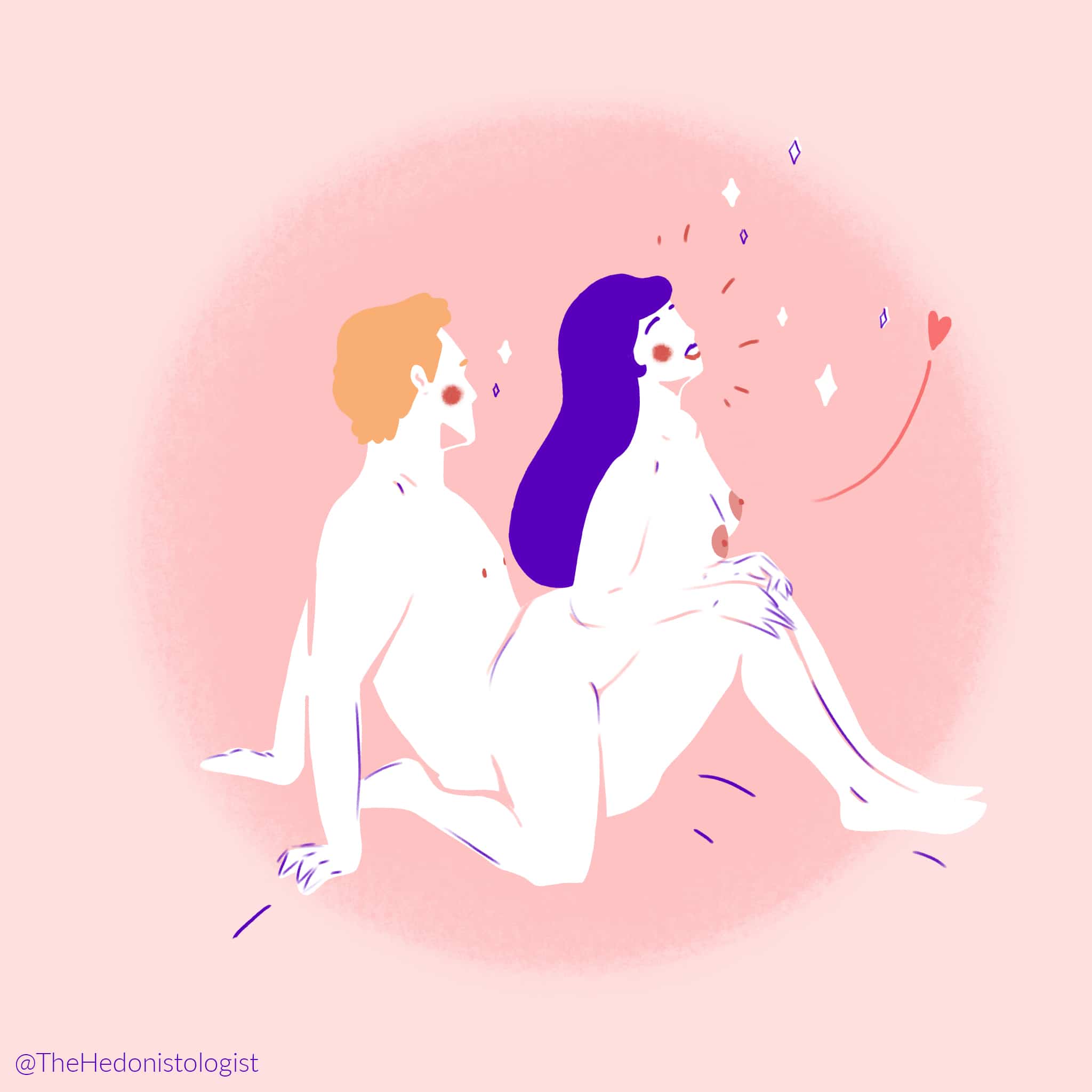 Take a spin in a position dedicated to letting your partner ride out a pleasure wave. The bottom partner sits with their knees up and hands back propping up their body for support. The top partner sits in a reverse cowgirl position, except they can lean forward against their partners legs and grab onto their legs while they move their hips. You can even use your free hands to stimulate your partner's balls or bottom. The Joyride not only brings you incredibly close physically, it also connects you on a more intimate level as you can feel your partner becoming more and more aroused.
The Spoon & Fork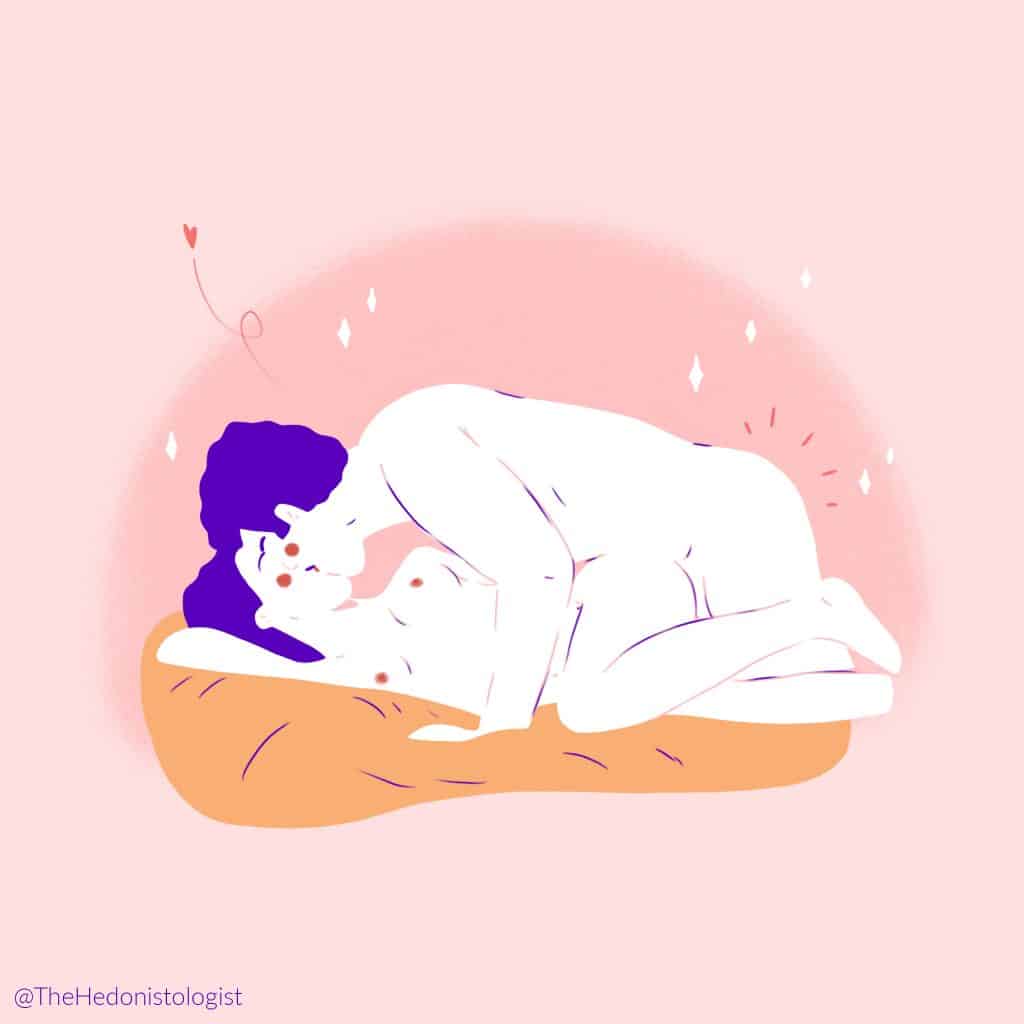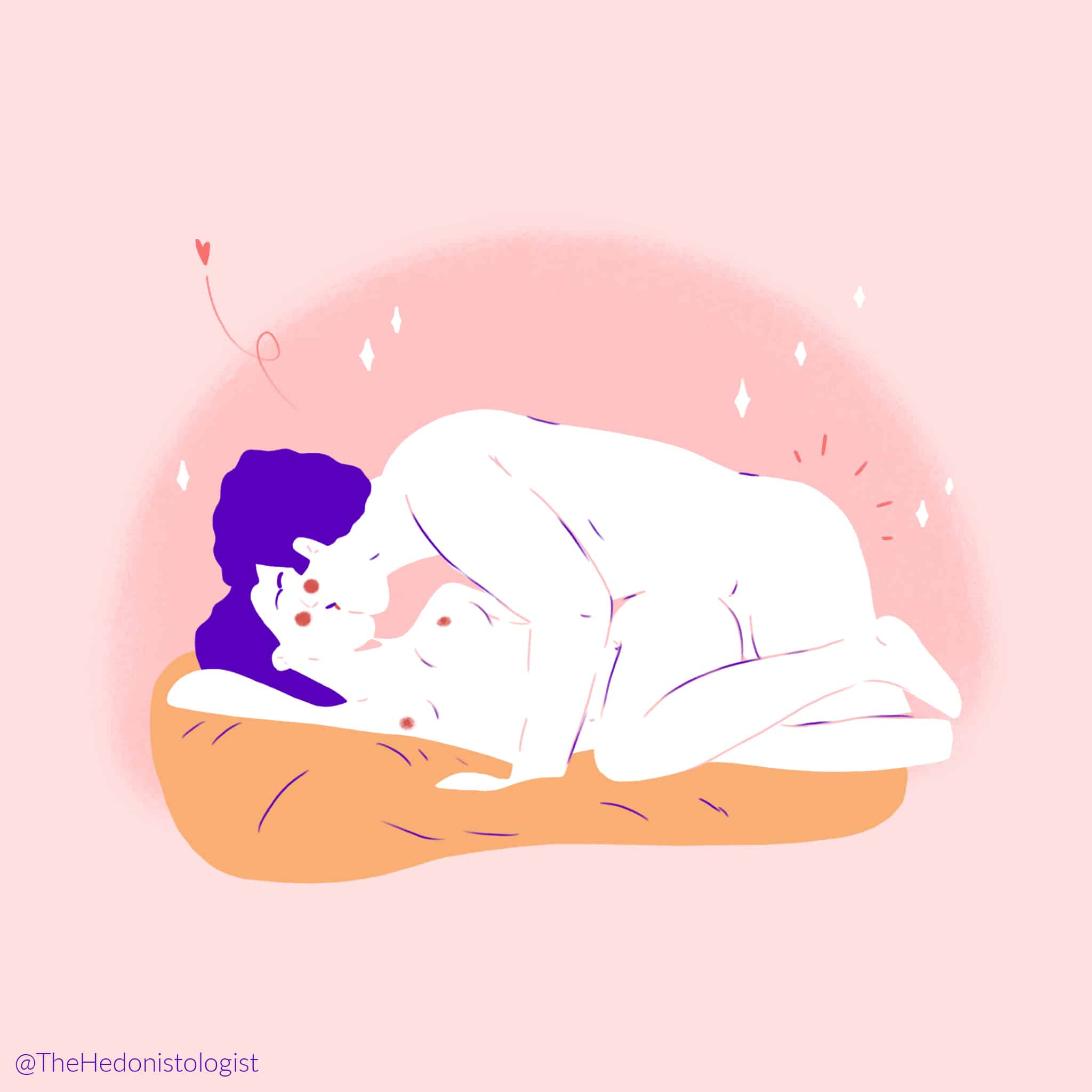 Spooning can be underrated, especially when it turns into forking. This position allows you to experience deep penetration while still being face to face with your partner. The bottom partner lies on their side with their knees curled and arm behind their head while the top partner enters from behind. Did you know that kissing isn't a natural sign of affection in all cultures? However, Western cultures use it to communicate their gratification non-verbally. 
The Pushing Doggy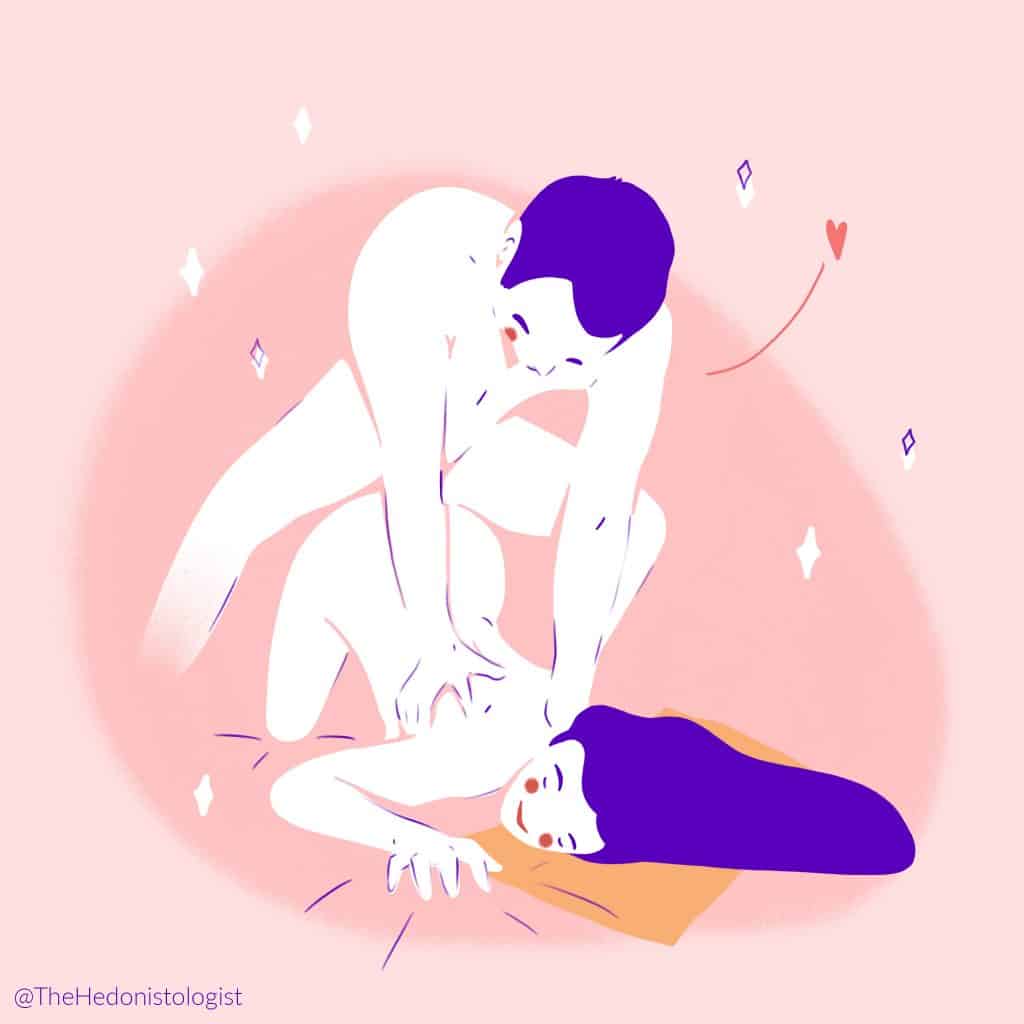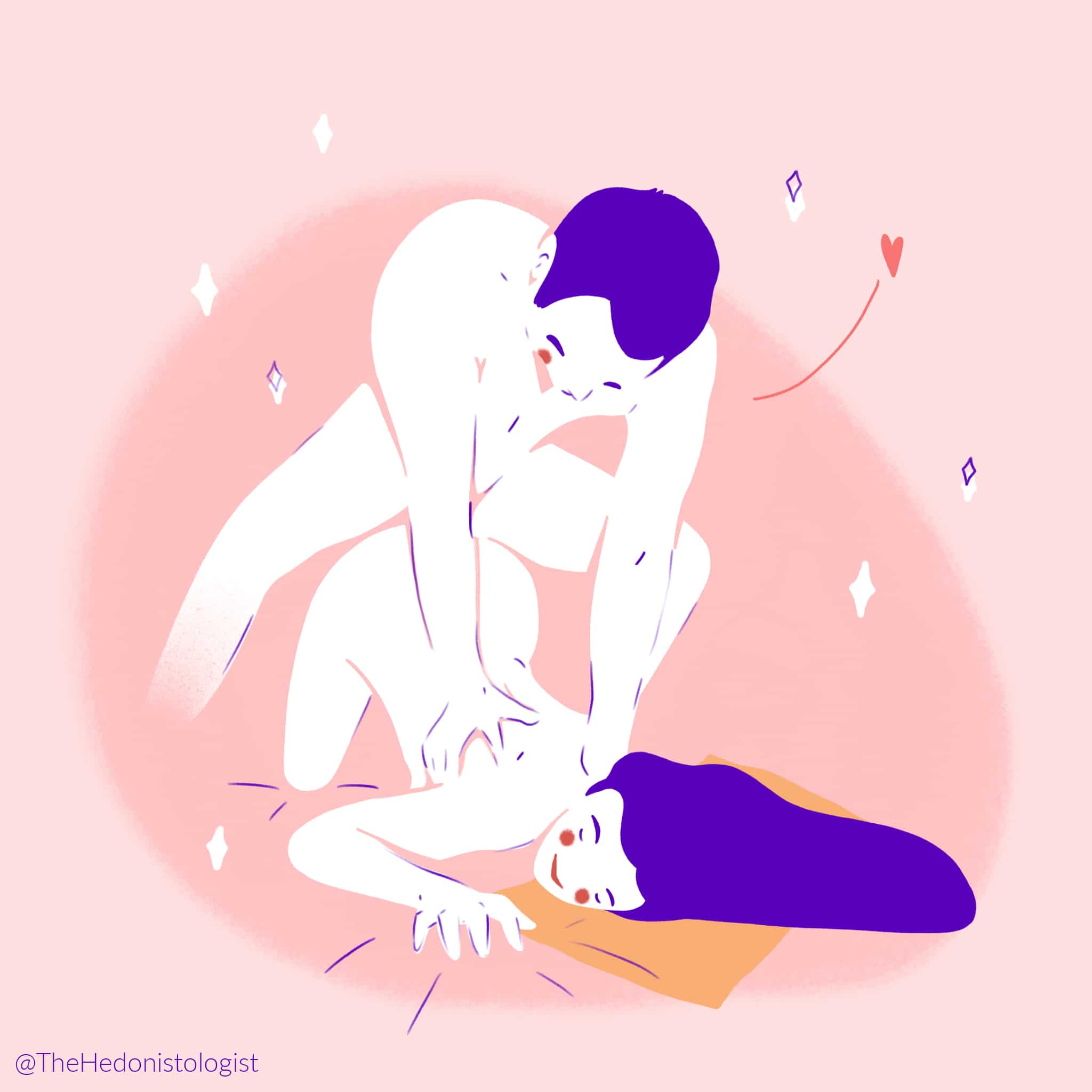 The Pound Town is another position dedicated to deep penetration. The bottom partner lies in a doggy-style position but leans their body so that only their bottom remains in the air. The top partner squats down to enter from behind, placing their hand against their partners back for support. This position can be great for those wanting to explore a power dynamic with a dominant top and submissive bottom or even a new anal sex adventure. Pro tip: the bottom partner can touch themselves while penetration for added arousal (and likeliness to orgasm!).
The Corkscrew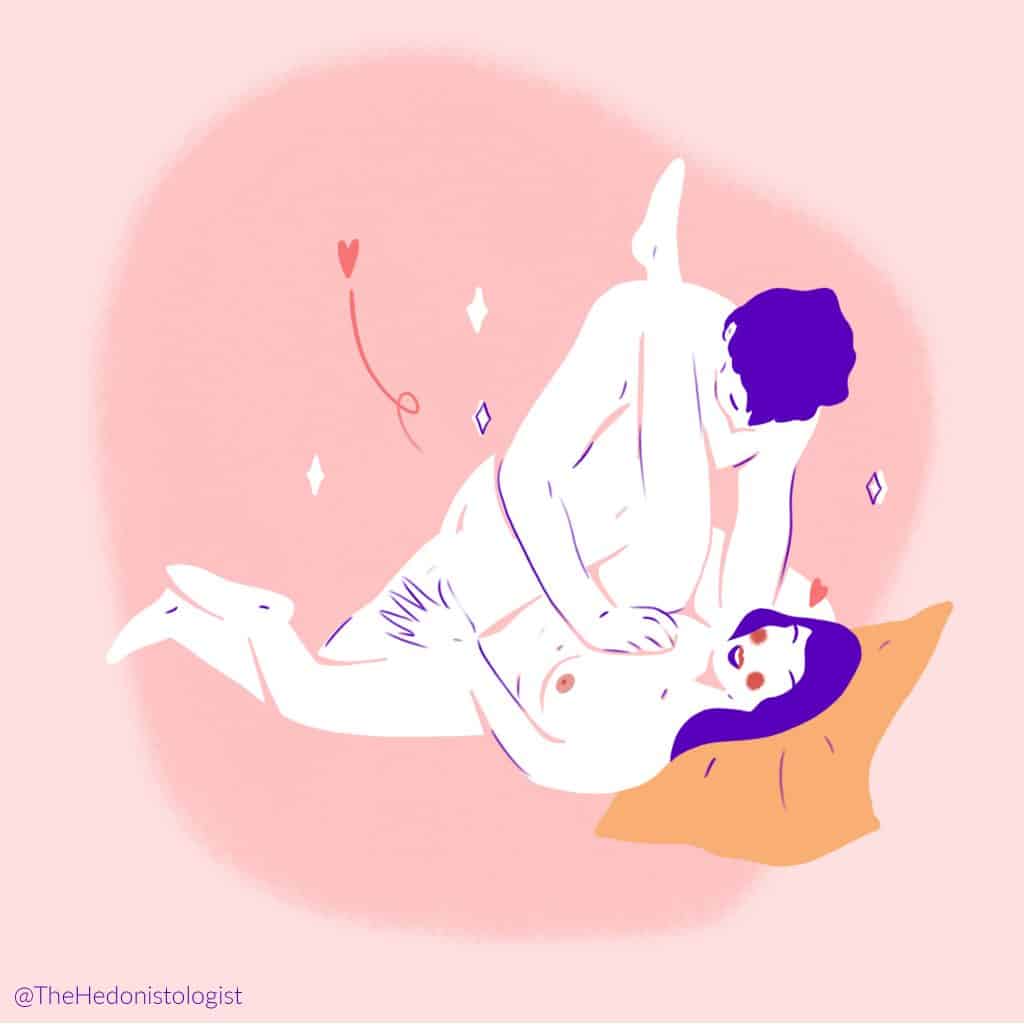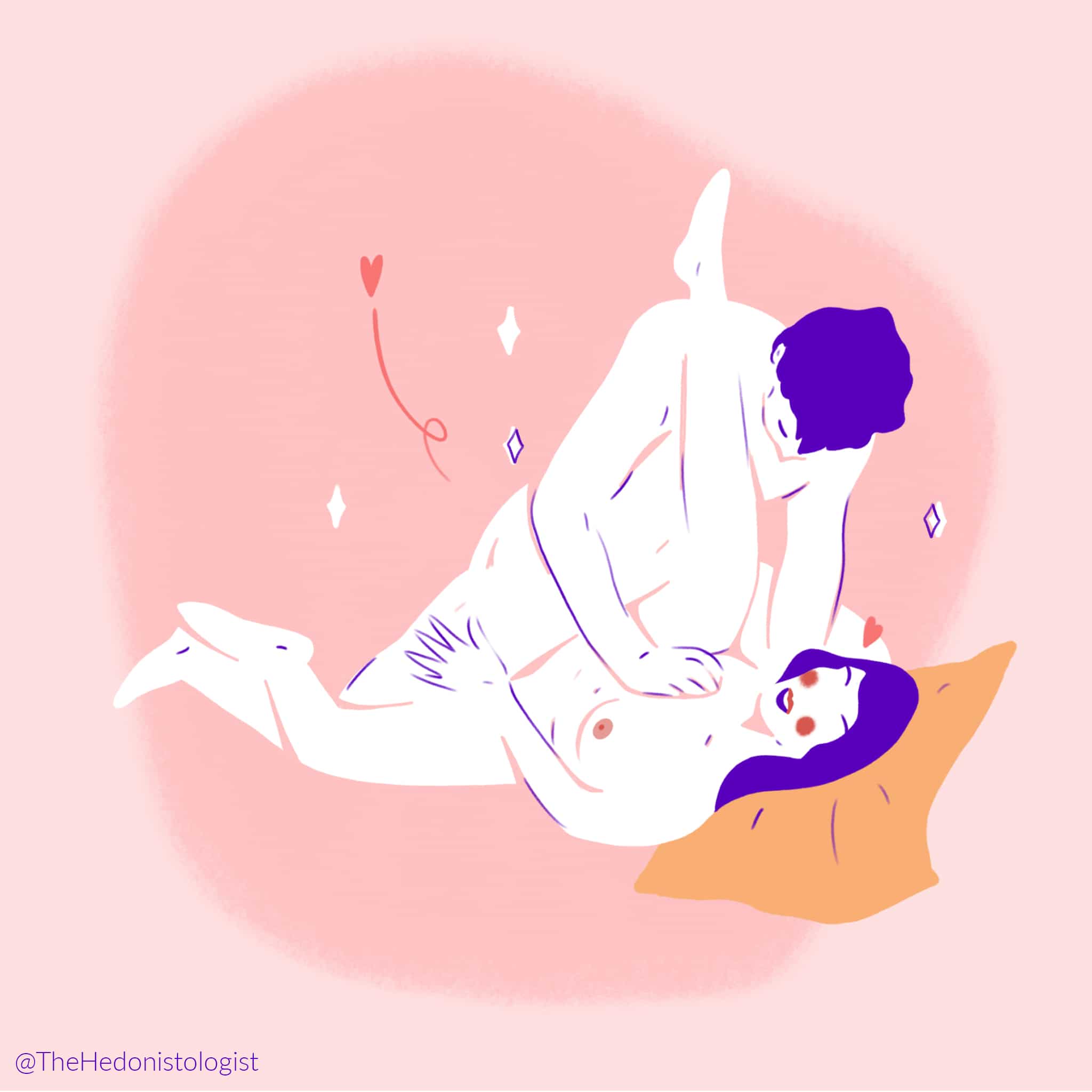 The Corkscrew offers an added twist to the missionary position. As opposed to the bottom partner wrapping both legs around their partner, one leg is lifted onto the inner shoulder of the partner. In order for the top partner to hit all the sweet spots, they kneel on the leg that's on the same side as their partner's extended leg. This angle allows for deeper penetration and the ability for both partners to watch each other get turned on.
The Backside Bury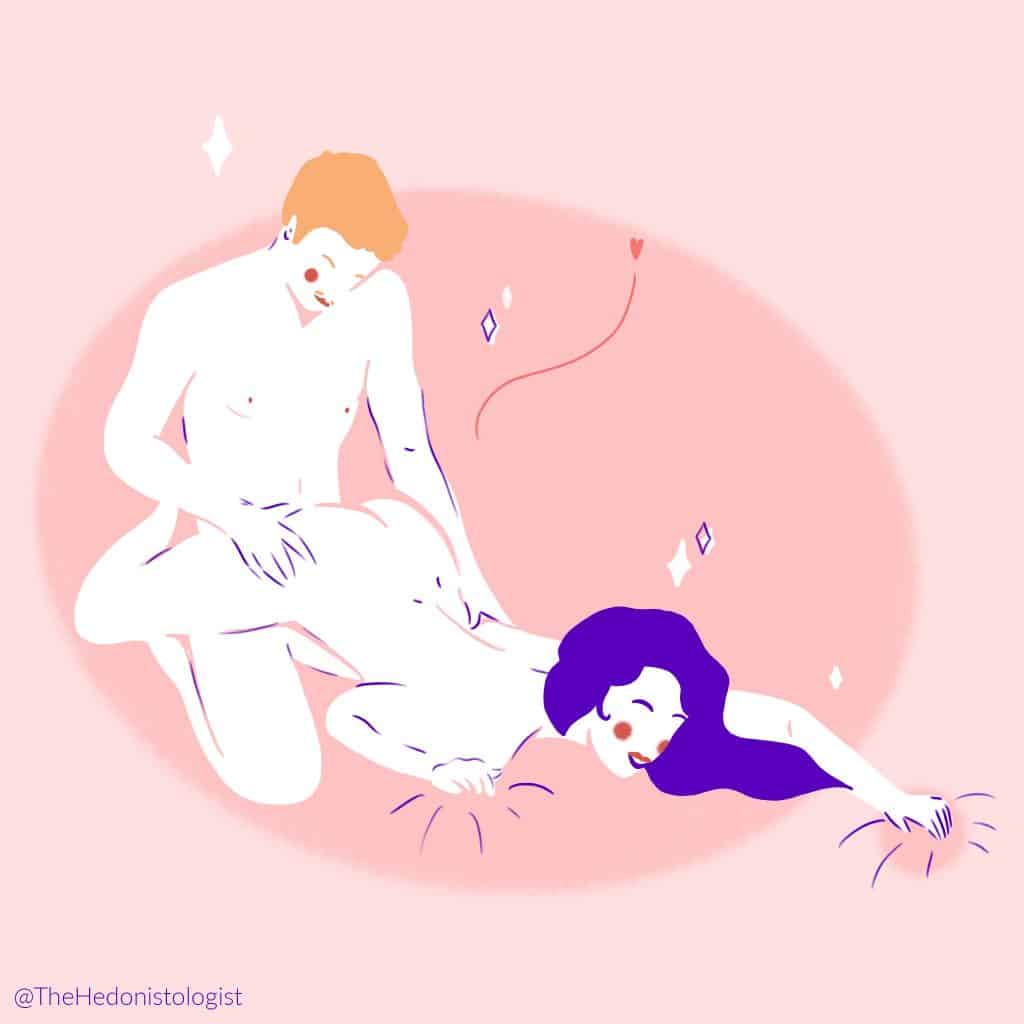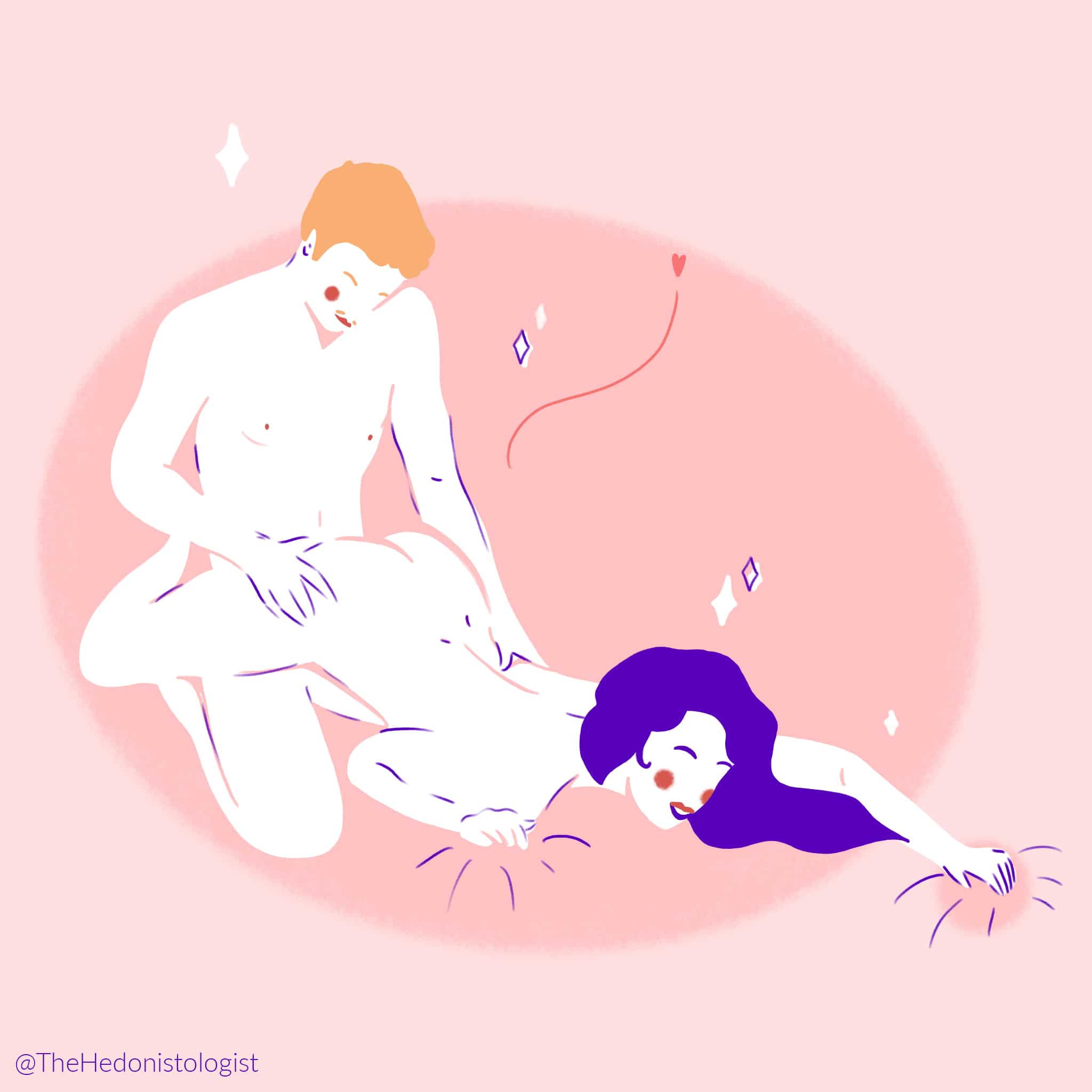 Calling all ass lovers! The Backside Bury is a hands-on approach to loving and appreciating your partner's booty. The bottom partner sits back on their legs and instead of entering their partner from on top of their body, the bottom partner wraps their legs around their partner's waist. Although the laying partner is limited when it comes to how much movement they can make, we're confident their partners will still give them some toe-curling pleasure as they worship their butt from behind. It's also a prime position for spanking.
Facts checked by:
Dr. Laurie Mintz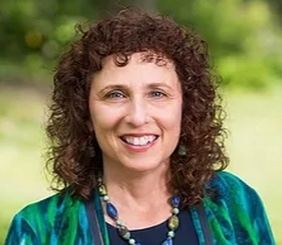 Laurie Mintz, Ph.D., is a professor at the University of Florida, teaching Human Sexuality to hundreds of students a year. She has published over 50 research articles and is a Fellow of the American Psychological Association. Dr. Mintz also has maintained a private practice for over 30 years, working with individuals and couples on general and sexual issues. She is also an author and speaker, spreading scientifically-accurate, sex-positive information to enhance sexual pleasure.