Choosing Between LYLA 2 vs Hula Beads Remote-Controlled Vibrators by LELO
Looking to add something new to solo or partnered play? LYLA 2 and Hula Beads are remote-controlled vibrators by LELO that add a new dimension and internal stimulation to intimacy.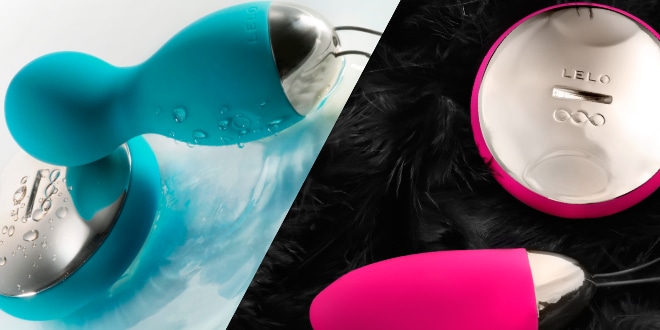 How LYLA 2 and Hula Beads Work
The LYLA 2 and Hula Beads are rechargeable devices that can be operated via easy-interface remotes. Take pleasure into your own hands, or let someone else take control from up to 12 meters (39 ft.) away! These remote-controlled vibrators are made from body-safe silicone and offer an excitingly deep internal stimulation.
Let's take a closer look at the comparison between the two.
Spec
Comparison
Between LYLA 2d
vs
Hula Beads
LYLA 2
Size: 80 x 33 x 32mm / 3.2 x 1.3 x 1.3in.

Weight: 36g / 1.3oz.

Charging: 2hrs 

User Time: 2hrs (controller: 10hrs)

Wireless Range: 12 meters / 39ft

Standby:

Up to 90 days
Hula Beads
Size: 98 X 38 X 37 mm / 3.9 x 1.5 x 1.5in.

Weight: 67g / 2.4oz.

Charging: 2hrs

(controller: 10hrs)

User Time: 1.5hrs

Wireless Range: 12 meters / 39ft

Standby: Up to 90 days
Major
Differences
Between LYLA 2
vs
Hula Beads
The biggest differences between the LYLA 2 and Hula Beads are size, shape and movement. Both pleasure makers are remote-controlled with vibration stimulation, but the Hula Beads are significantly bigger (18mm / 0.7in) than the LYLA 2. 
As you can see, the Hula beads are named "hula" because of their shape. It looks like two conjoined balls, or a head and body. This is where the movement differs from the LYLA 2. While the LYLA 2 vibrates, the Hula Beads vibrate AND have a rotating head. The slight rotation allows for a sensual massage-like feel.
It's also important to note that the LYLA 2 has a half hour extra amount of play per charge. 
Which One is Right for You?
If you're looking for hands-free partnered play, either device can work wonders! We suggest even trying it in public, which can also be incredibly arousing during solo play. LYLA 2 is a solid go-to vibrator, but if the size and rotating head of the Hula Beads excited you, we don't think you'll ever look back.
Read personal reviews on LYLA 2 and Hula Beads!
---
Donna is a Volonté contributor and freelancer who lives in San Francisco with her understanding husband and not-so-understanding teenage sons. Her work has been published in The Journal of Sexology and she is currently writing a book on love languages.