Meet your new favorite personal trainers. The LELO Smart Bead and Hula Beads are devices designed to help you enjoy longer, stronger, and more regular orgasms.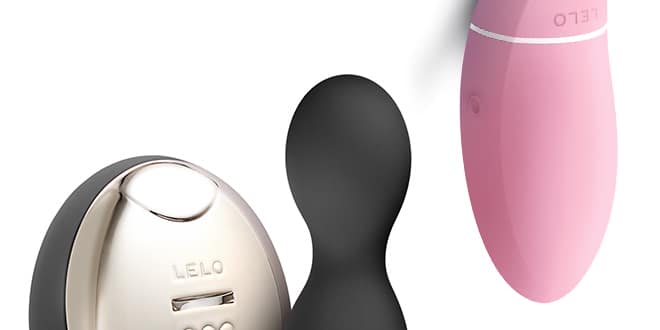 How LELO Smart Bead and Hula Beads Work
Wearable vibrators, pelvic floor trainers, vibrating eggs. You probably have some sort of idea, but the LELO Smart Bead and Hula Beads harness the pleasure of vibrations to train you to reach better intimate ecstasy. They contain a single button interface and are made from body safe silicone so that you can orgasmically train in total comfort.
Let's take a closer look at the comparison between the two.
Spec
Comparison
Between LELO Smart Bead
vs
Hula Beads
LELO Smart Bead
Size: 31 x 34 x 82mm / 1.2 x 1.3 x 3.2in

Weight: 50g / 1.8oz

Battery: 1 x AAA battery

Standby: 30 days
Hula Beads
Size: 98 X 38 X 37 mm / 3.9 x 1.5 x 1.5in.

Weight: 67g / 2.4oz.

Charging: 2 h 

User Time: 1.5hrs

Standby: Up to 90 days

Wireless Range: 12 meters (40ft)
Major
Differences
Between LELO Smart Bead
vs
Hula Beads
There are quite a few differences between the LELO Smart Bead and Hula Beads. One of them is that the LELO Smart Bead is battery powered (AAA) that lasts you up to 200 routines, whereas the Hula Beads are rechargeable. 
Although you can certainly use both in a sensual way, the LELO Smart Bead acts as a trainer to improve your pelvic strength and while the Hula Beads do the same, they're also remote controlled! You can insert it and control it whichever way you prefer, whether that be incorporated into your daily routine or worn as a special treat on a night out. It's 12 meter (40ft) wireless range also allows for some interesting partner play.
Another difference is in the way they move. The LELO Smart Bead contains 5 vibration-guided levels ranging from a beginner who's never tried this type of trainer before to someone who considers their pelvic muscles as mastery. Wonder why Hula Beads are named as such? It's because the device not only vibrates, but also rotates. We'd compare the sensation to that of a partner who takes it arousingly slow, because jabbing is a big no-no. 
Which One is Right for You?
If you're looking for a guided pelvic floor workout plan, we recommend the LELO Smart Bead with its multi-level approach. If you're looking for some sensual hands-free play, check out the Hula Beads. And if your main goal is to incorporate something new into partnered play, the Hula Beads were made for you.
Read personal reviews on LELO Smart Bead and Hula Beads!