If you've been looking to get your hands on the newest and hottest app-controlled sex toy, you're in luck! We have two dual stimulation vibrators that are designed to give you hands-free mind-blowing blended orgasms together during partnered sex or when you're flying solo. 
IDA Wave Dual Stimulation Massager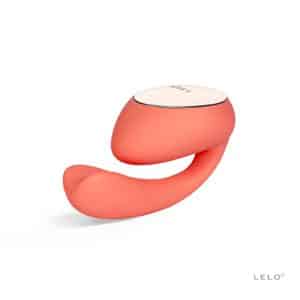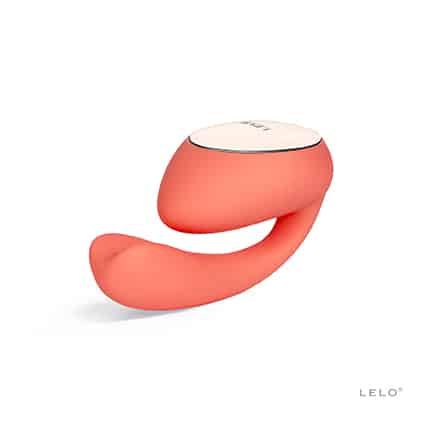 About IDA Wave
IDA Wave dual stimulator is the perfect addition to every modern woman's sex toy collection. Whether you're new to the world of sex toys or are a seasoned user who knows what they want and like, IDA Wave will bring new sensations to your solo sex life. 
This dual vibrator has a dual vibrating motor at each end of the sleeve, and it combines the gentle vibrating stimulation with the WaveMotion™ technology that will make your knees weak. 
Overview 
100% waterproof, making it the perfect toy to bring with you to the shower

WaveMotion™ technology offers soft internal stimulation mimicking the sensation of your lover's fingers

Made out of super-soft, body-safe silicone

10 different vibration modes for every taste

New and improved shape designed to better fit the female anatomy

App-controlled allowing for 100% hands-free solo pleasure experience

Double motors inside both sleeves for double the power
Who is IDA Wave For? 
IDA Wave is the perfect toy for single modern women who are in pursuit of a deeper connection with their bodies and pleasure. With the new, improved shape of both sleeves to fit the vagina and vulva better, it's a toy that guarantees a good time every time you use it. 
But it doesn't stop just there. IDA Wave is also a perfect sex toy for couples looking to improve their partnered play and want new ways to connect through shared sexual pleasure. 
IDA Wave vs. IDA 
Three major differences set these two models apart: 
App control:

IDA Wave comes with the ability to connect to the LELO app on your phone.

IDA

also offers a hands-free experience, but instead of the app, it comes with remote control.   

Improved shape:

the new and improved shape of IDA Wave is designed to fit the female body perfectly. The insertable sleeve has a "knee" design that makes it easier to fit every body while stimulating the G-spot. And the pointed tip of the vibrating head fits perfectly between the lips, offering direct clitoral stimulation.

WaveMotion™ technology:

together with vibrations, the insertable sleeve uses a finger-like rotating motion that mimics the feel of fingers as it stimulates the G-spot, offering a more intense array of stimulation.
How To Use IDA Wave 
On Your Back 
Self-pleasure on your back is the most popular solo sex position amongst women. And it's for a good reason – while you lay on your back, you have full access to your breasts and clit for the best type of stimulation. 
Use your favorite water-based lube, apply it over the toy and insert the insertable sleeve inside, letting the vibrating headrest over your clit. Choose the vibe you like the most on the app, lay back, and enjoy the sensations as you drift towards an orgasm. 
In the Shower 
Shower masturbation is the best when you need a quick pleasure break without raising too many questions from your roommates. Next time, take IDA Wave with you and use it while taking a long bath or a hot shower. 
Start with slow, teasing showerhead masturbation and once you get yourself turned on, insert the toy and enjoy different stimulations until you find the one that hits just the right spot. 
In Front of the Mirror 
Watching yourself have solo sex in front of a mirror is a mesmerizing experience. If you're looking to explore your sexuality more and get to know your body, then it's the perfect way to masturbate. 
Sit down in front of the mirror with your legs spread. Explore your body by touching all of your secondary erogenous zones before you dive in for your primary erogenous zones. Once you're turned one enough, insert IDA Wave and enjoy hands-free solo sex while watching your body react to different stimulations. 
TIANI Harmony Dual-Action Couples' Massager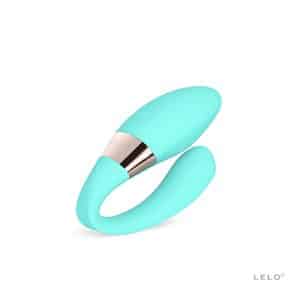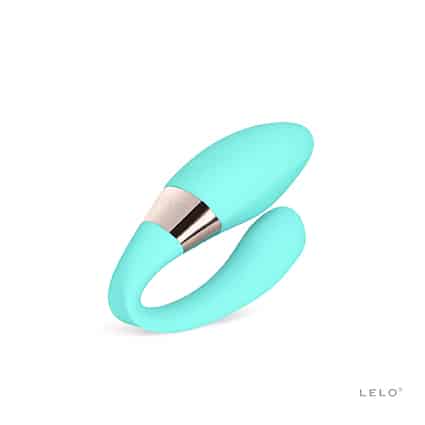 About TIANI Harmony
TIANI Harmony Dual-Action couples' massager is the ultimate sex toy for couples. It's a toy designed for couples looking to find new ways to improve their love life. The new app control feature offers a hands-free experience that neither you nor your partner will ever forget. 
The dual vibration motor at each end provides consistent, intense stimulation for the partner wearing the toy and for the partner with a penis making sure everyone is left satisfied. You can choose the vibe, set the phone aside, and fully immerse yourself in your partner and your pleasures. 
Overview 
100% waterproof and fully rechargeable for easy use

10 different vibration modes to play with

Easier control via a Bluetooth-connected LELO app for the best hands-free experience

Super soft silicone feels great and is body-safe

The flexible shape allows to bend the sleeves of the toy to fit different bodies comfortably

A dual vibrating motor offers consistent, intense stimulation for both partners
Who is TIANI Harmony For?
TIANI Harmony is for couples who find each other's pleasure a turn-on and focus on nurturing their connection and intimacy. A dual vibrator allows you to prioritize each other's pleasure during sex, and it helps to connect with your partner on a deeper level. 
If you're looking for perfect sex gifts for a long-distance relationship, TIANI Harmony is the perfect gift to give to your partner. Please note that the vibrator cannot be controlled from outside the 12 ft range. 
TIANI vs TIANI Harmony vs TIANI Duo
All three TIANI toys are designed for adventurous couples looking for new ways to improve their sex lives and experience new heights of pleasure. What sets TIANI Harmony apart are two things:
App control:

unlike

TIANI 3

and

TIANI Duo

, which both use SenseMotion™ technology that allows changing the vibration setting with a flick of a wrist, TIANI Harmony allows the couples to use an app to create a more streamlined hands-free experience. 

More pleasure settings:

TIANI Harmony offers 6 different pleasure settings to fit every taste, and there are 4 more that are unlocked via the app offering even 10 different vibration settings in total. 
How To Use TIANI Harmony
Control Your Partner's Pleasure
TIANI Harmony is the perfect couples' toy for pleasure control. Ask your partner to insert the toy inside and lay down. Use the app to set the vibration mode and change it up as you go to find the one that your partner enjoys the most. 
For the best experience, combine the control of TIANI Harmony vibration settings with stimulation from your hands and mouth. 
Phone Sex 
TIANI Harmony can be a great way to spice things up during phone sex. Ask them to use the toy when you have phone sex with your partner. If you're into cheeky beginner-level power-play, take control of which vibration setting your partner is allowed to use while you both play. 
Improved Missionary Experience
TIANI Harmony is perfect for many different sex positions, but Missionary might be the one that takes the crown. Insert the toy inside, allowing the vibrating sleeve inside to stimulate your partner's G-spot while simultaneously sending gentle vibrations to the penis. 
As you thrust inside, your pelvis will push the toy against your partner's clit harder, increasing the stimulation and creating an even more pleasurable experience. 
Which is Right for You: TIANI Harmony or IDA Wave? 
If you're torn between which of the new app-controlled toys is for you, don't worry – we got your back! Both sex toys are great for couples and singles looking to explore their pleasure better and find new ways to connect with themselves and their partners. 
However, if you're going to be using the toy solo and enjoy toys like INA Wave 2 and ENIGMA, then IDA Wave might be the better option as it's designed to improve your solo pleasure. 
And if you have enjoyed one or more of LELO's couples' massagers like IDA or LYLA 2, then TIANI Harmony might be the best choice. It will allow you to expand your understanding of your and your partner's pleasure and continue looking for ways to connect on a deeper, more intimate level in the bedroom and outside of it.