To think of 'sex furniture' may bring to mind straps and swings hanging from the rafters of Christian Gray's red room. However, there's so much more to them than that. Rather than just being kinky accouterments (which they certainly can be), they are great erotic aides that open up more possibilities for people of all abilities, sizes, and ages for whom mobility issues get in the way of certain positions. Heck, even if you've got complete mobility, there are still some positions that, while very fun, are hard to hold for more than a minute at a time.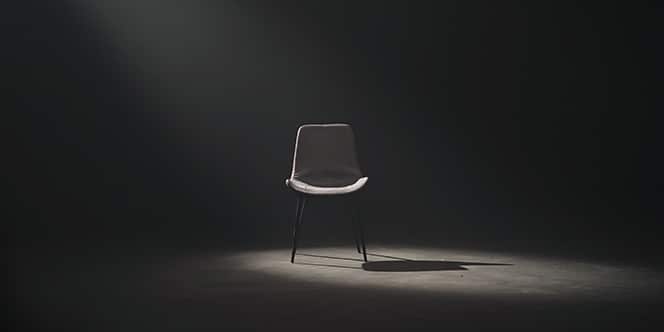 That's where sex furniture or sex chairs come in. 
Sex furniture has two main functions, which are assistance for positioning or as a bondage base. In the former, sex furniture's unique and adjustable shape can take the pressure off your neck, hips or back in certain sex positions much like a well-placed pillow can come in handy. The latter category can be made to force a partner into a certain position and feature straps or hooks for restraints to be attached to.
Different styles of sex chairs:
Queening Chairs
A queening chair (or 'throne') can take the form of a proper chair, a stool, or even an upholstered box. However, the one thing they have in common is a hole right on the seat. The idea being that the queen can sit over the hole and their loyal subject, lying on their back with their head under the chair, can show their appreciation by licking to their hearts' content. It provides much easier access for cunnilingus and analingus as the receiver sits and the giver lies down on their back. Will you bend the knee?
Lounges
This one is very similar to the traditional furniture of the same name, think of a chaise lounge or 'fainting chair', but with a greatly reduced width that can be straddled by one partner. The lounge sex chair features a raised hump on each end that provides different height variations depending on the position to allow one partner to contort themselves in comfort. When shopping for a sex lounge chair, look for one with a removable, machine-washable cover to make your life easier.
Keep in mind that a lounge is a particularly large piece of sex furniture, so make sure your house or apartment has room for it. Between sessions, you can push it against the end of your bed. However, to the uninitiated, it will simply look like normal furniture with an avant-garde design. 
Wedges & Pillows
While they're not free-standing furniture meant to take up space like a couch or a chair, wedges and pillows are designed for comfortably positioning your body in any variety of ways. Wedges are usually bought in a set of small, medium and large pillows of the same shape, but different sizes that can be stacked in many different ways to prop up and take pressure off of different joints and body parts during the act. They're modular, meaning you can configure them easily and put them away in a closet when not in use. However, like with all sex chairs and sex furniture, keep an eye out for the ones made with easy-to-clean materials when buying.
Yoga Balls
The perfect sex chair for absolute beginners, you might even have one in your home gym — the yoga ball. When lying across one on their back, a partner can be moved around by their partner for easier access and thrusting, and is especially useful for even more comfort during doggy-style sex.