Why would a new year mean a new you if the current you is already awesome?! Instead of focusing on all the things we want to change about ourselves (we know, change is great!), let's take a minute to reflect on all the things we've loved and learned from this past year. It's been a wild year, but through what seemed like continuous downs, here are our team's silver linings.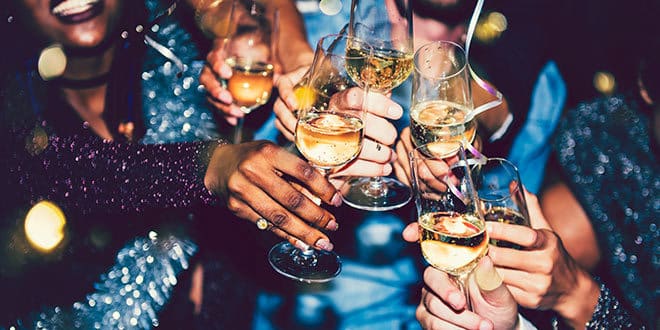 Part of moving forward on our journeys requires reflection on what has brought us up until this point. 
Here are a few things the LELO team has accomplished this year:
"Still being married. I also got a promotion, renovated my apartment, and stood beside my best friend at her wedding." – Jules, Global PR Specialist
"It'll sound strange, but I've finally rebuilt my postpartum lady bits to more than what they used to be. Don't forget to do your Kegels and celebrate the small wins that can lead to big bedroom benefits." – Laurie, Accounting Specialist
"Survived another year of law school." – Petra, Content Manager
"Had the best sex of my life with two Swedish girls: Sona and Soraya. Changed my career from journalism to digital marketing. Adopted a dog. And learned how to say "fuck me" in 5 different languages." – Vesna, Paid Content Specialist
"Getting a shower in during the 30 seconds I have for myself. Learning all the episodes of Paw Patrol, Blaze and the Machine, and Masha and the Bear by heart. Having my baby as the center of my universe is the only KPI I need to reach." – Mirjana, Global Head of PR
"I love my coworkers dearly, but was thankful to be able to work from bed when I wanted to and use those extra 2 hours of commuting on something more valuable to me. Now I get to hang out with my favorite colleagues outside of a working environment, which has in return brought us closer as a team." – Zoe, Creative Illustrator
"I'm thankful for the usual… friends, family, my dog. I started brewing beer and making wine on my own. I entered a spicy beer drinking contest and won for the second year in a row. I ate a lot of delicious food and learned a lot about myself in general, like the fact that I'm pretty good at drinking spicy beer." – Andrew, SEO Specialist
"Moving back to my home country and getting the perfect job that I've always wanted. I'm thankful for my partner finally proposing." – Maja, Paid Content Manager
"I am grateful for some new beginnings and for my entire family being healthy. I feel accomplished with my work progress and seeing how things can be good if you work hard enough." – Mirna, Junior Copywriter
"Graduated with my Masters and got a job with LELO social media!" – Antonia, Social Media Assistant
"For the first time in my life I finally understood what being thankful meant. I always thought of it as a separate feeling that you can pinpoint, like anger or horniness. I worked hard on being a better person than I was last year. I have improved both my singing and performing skills, which resulted in more paid music work. I am still overweight, though." – Sasa a.k.a "Fenksta", Customer Care Assistant DE
I committed to a new eating habit (intermittent fasting) which is working great for my body and concentration while working remotely. With the bustle of the past few years, it's been nice to slow down and catch my breath for one. – Sam, DMU Manager
"I am thankful for being able to see my family and relatives fairly often even if they live in different cities." – Sandy, Blog & SEO Manager
Whatever you have accomplished this year, whether it be monumentous or making your bed every morning, celebrate the wins. This is the beginning of anything you want. Happy new dreams, happy new desires, and Happy New Year!