Why would a new year mean a new you if the current you is already awesome?! Instead of focusing on all the things we want to change about ourselves (we know, change is great!), let's take a minute to reflect on all the things we've loved and learned from this past year. It's been a wild year, but through what seemed like continuous downs, here are our team's silver linings.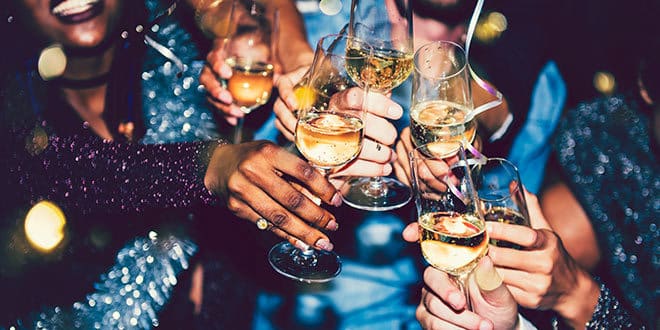 Part of moving forward on our journeys requires reflection on what has brought us up until this point. 
Here are a few things the LELO team has accomplished this year:
"Had my first baby! Motherhood isn't easy but it's incredibly rewarding. I also had the opportunity to spend lots of time with family abroad." – Jules, Global PR Specialist
"I started this job, realized how common pelvic floor issues are and got to work training mine. Basically, I said goodbye to sneezing leaks!" – Laurie, Accounting Specialist
"Survived another year of law school." – Petra, Content Manager
"Had the best sex of my life… solo. Sila and Soraya are the winning combination for me." – Vesna, Paid Content Specialist
"What I consider success is getting in a 2 minute shower and memorizing all the words to Peppa Pig. Can you tell that I'm a working mother? The most important KPI in my life is spending time with my baby." – Mirjana, Global Head of PR
"My co-workers are awesome, but I really enjoyed working from home this year. Not having my commute saved me loads of time, and now when I see my co-workers, we're doing non-work related activities. Although I must say, they aren't the best karaoke-rs." – Zoe, Creative Illustrator
"I discovered that I'm pretty good at making alcohol. It wasn't my first year brewing beer, but I made new ciders, wines, and even gave liquor a shot. It's going to be a fun New Year." – Andrew, SEO Specialist
"Bought an apartment! May have sold my soul for the next thirty years, but who cares about the details. Having something to call your own is pretty badass, and you can't go wrong with property as an asset." – Kelly, Paid Content Manager
"I visited 13 countries this year. It helps living in Europe where everything is well connected, but flights were insanely cheap and WFH helped make it possible. I hope to incorporate as much jet-setting as possible while I can." – Melissa, Junior Copywriter
"Graduated with my Masters and got a job with LELO social media!" – Antonia, Social Media Assistant
I committed to a new eating habit (intermittent fasting) which is working great for my body and concentration while working remotely. With the bustle of the past few years, it's been nice to slow down and catch my breath for one. – Sam, DMU Manager
Whatever you have accomplished this year, whether it's monumental or making your bed every morning, celebrate the wins. This is the beginning of anything you want. Happy new dreams, happy new desires, and Happy New Year!