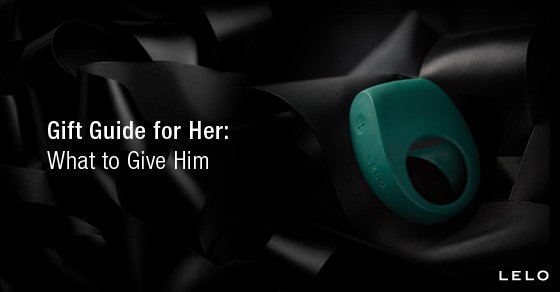 Don't go crazy trying to figure out what to get your guy this Christmas; sometimes the answer is right in front of you! We asked for suggestions from the ladies right here in the LELO offices, who shared their ideas of some special ways to share even more pleasure for the holidays and beyond!
**Scroll down to see a new giveaway offer for a LELO gift pack worth over 600USD!**
Give Him a Show – Alma, Product Designer
'I switch it up every now and again by playing dress-up with some sexy lingerie or role-playing as a French maid being disciplined by her very demanding boss. It's a great way to add some variety and punctuate the lovemaking as more of an event.'
Staycation Time – Ingrid, Marketing Specialist
'I haven't told him yet, but for the week between Christmas and new year I've booked me and my husband at a really nice hotel. Being waited on hand and foot without even having to leave town is such a relaxing thing to do, like a vacation without the stress of travel!'
Bubbles, a Brew and a Good Book – Filippa, Graphic Designer
'One of our favorite things to do together is get in a hot bath and read a good book with some cold beers. We usually stop when the water gets cold, or the beer runs out, or the natural urges of a naked man and woman in a small tub take their course!'
Put a Ring On It – Karen, Product Designer
'On an extra special occasion right before we have sex, I hand him our TOR™ 2 couples' ring and he knows immediately that we're getting into a serious session. Wearing the ring essentially turns his penis into a vibrator, and makes him last longer in bed – actually come to think of it, this might be more for me than him after all!'
GIVEAWAY CONTEST: SHARE PLEASURE WITH LELO
Because who doesn't love free stuff, right? Win a LELO gift pack with over 600USD worth of LELO goodies inside just by answering the following question in the comments below:
'My
greatest

pleasure is _______'

Winners will be announced the week before Christmas, so get involved for your chance to win!