This article was scientifically fact-checked by Human Sexuality expert Dr. Laurie Mintz.
Unbeknownst to many, games are not solely for kids. In fact, there are several games that adults find equally as thrilling. 
In fact, did you know that if you throw in a couple of sexy rules, Twister could turn into a game of Naked Twister? Genius, right? 
But just in case you've already added the word 'Naked' to all of the well-known games under the sun, why not give some of these pretty innovative adult sex games a whirl? You've got nothing to lose (except your underwear, dignity, etc. etc.)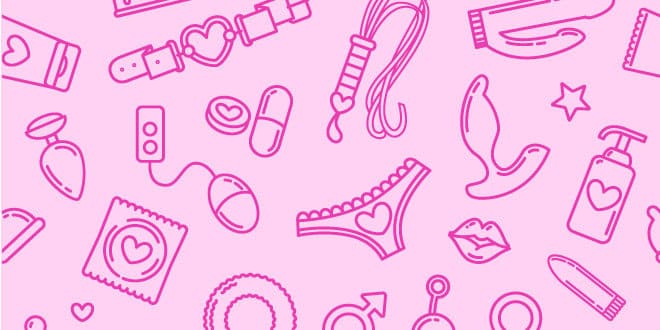 1. One Step Closer (to Pleasure)
The 'official' rules for this one, is that you play with someone who knows you pretty well. But let's just say that playing with a stranger is exceedingly hotter. Rules were meant to be broken anyway.
To play this game, have your partner stand at your bedroom door. Then persist to ask them personal questions about yourself. For every wrong answer, they get to take one step closer, racking up naughty points. 
Once they've reached their destination (your naked body), you get to tell them exactly what you want for sheer pleasure (or you could just punish them with a few spankings).
2. Orgasm Competition
What's the cool thing about this sex game? Well, everyone wins, essentially. And the rules are just too easy. 
Simply engage in a lustful bout of mutual masterbation. The one who reaches orgasm first, wins. 
But how do both partners win? Well, it's the responsibility of the one who cums first, to get the other one off (by any means necessary, use your imagination).
3. Are We Having Fun Yet?
When it comes the question, "Are we having fun yet?" the answer is always "yes!" But let's elaborate on how to play.
Set a timer for a certain amount of time, say 20 minutes, and start playing. You can do absolutely anything you like, apart of penetration.
When the timer goes off… well, you know the drill! Sounds too easy? Dare you to try it.
4. Santa Cums Early
Do you love the festive time of year so much that you wish everyday was Christmas? It can be! With this naughty game, Santa gets to cum at anytime! 
How to play? Grab a bag (a large red one may be the most enticing choice), and place items inside. This could be a selection of your favourite sex toys, or even folded up pieces of paper with naughty acts written on them.
Then, have your partner close their eyes and choose one item. 
What comes next? Well, you do.
5. Final Fantasy
What's a sure fire way to keep the sexiness alive and well in a sexual relationship? Role playing! 
And it's so much more than putting on an outfit or assuming a different identity. It's about using your imagination and fulfilling roles that you or your partner have been fantasizing about.
So, for this game, you'll write down a list of role play scenarios on pieces of paper and fold them up. Carefully select one piece of paper, and voila! You can successfully start your new sexual tryst as that naughty nurse, or out-of-town foreigner hoping to get lucky.
6. Naughty Boy/Girl
We all make mistakes… we're only human after all. And if these mistakes failed to make a really colossal impact, why not just celebrate them in a sexy way? If you can't laugh at yourself, then what's life about anyway?
For this game, one partner should write down all of the things they did wrong that day. For example, they forget to do the laundry, or they decided to sneak out of work ten minutes early. 
Then, for every 'wrong-doing', a spanking is received. Use a hairbrush, a paddle, a riding crop, whip, or simply your bare hand. Perhaps pick your poison based on the severity of the confession?
7. Straight Face
You know when you were young, you used to engage in staring competitions? This game is slightly similar, except it's got a dirty twist.
To play, write down, or persist to say from memory, things that are bound to make your partner smile or laugh. As soon as you see even a smidgen of a curve on those lips, they have to remove a piece of clothing. 
The one who's left with an item or more of clothing, gets to decide what sexual act they'll get to enjoy together.
8. Would You Rather (The Dirty Edition)
Seemingly innocent when it comes to getting down and dirty, but far from it. 
In this game, each partner gets a turn to ask the question, "Would you rather…" and end the sentence with two dirty things. Example: "Would you rather have someone watch you have sex, or would you rather watch someone have sex?"
Start off slow and tease your way into it. Once you've gotten to those really erotic questions, you'll certainly be feeling frisky and ready for playtime.
9. The Sexy Walk Around Town
Because we're socialised to wear clothing and to cover up in public, when we don't (or when we reveal something we probably shouldn't), it feels dirty and pretty sexy… which is what this game is all about.
Have your partner wear something revealing, such as a see-through shirt without a bra, and take a stroll through town. 
Have a look around to see if anyone (else) notices her hard nipples peeking through. The feeling for her, and the sexually-charged energy, is enough to drive you both wild. 
Make it home in one piece, and unleash all of your horniness, desire, and lust.
Facts checked by:
Dr. Laurie Mintz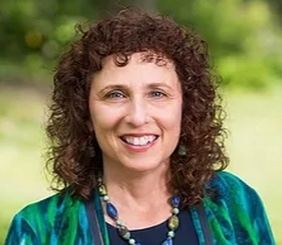 Laurie Mintz, Ph.D., is a professor at the University of Florida, teaching Human Sexuality to hundreds of students a year. She has published over 50 research articles and is a Fellow of the American Psychological Association. Dr. Mintz also has maintained a private practice for over 30 years, working with individuals and couples on general and sexual issues. She is also an author and speaker, spreading scientifically-accurate, sex-positive information to enhance sexual pleasure.