While we're deep in the winter doldrums, there's some respite around the corner that's putting a spring in our step – spring break!
Far from just for college kids, taking a holiday in  late February to early March is the perfect way to recharge your batteries when you're truly missing warm weather – and if you plan correctly, spring break can be downright hot.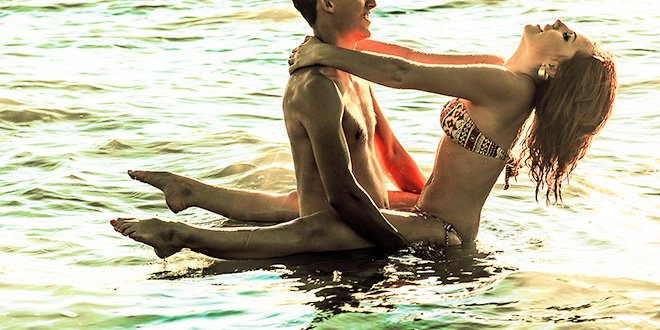 What You Need to Know About Spring Break Sex
Where to Go
We've written extensively about sexy getaway locations for the colder months, whether you're pining for pleasure  à la plage or take a walk on the wilder side with some naked hot springs in the northern hemisphere. Really, all you truly need is a new location and a bed to get some sexy inspiration – though lining up with one of the world's uniquely sex-focused festivals would be pretty cool.
Oh, and if you aren't one of the aforementioned college students blowing off some second semester steam…you'll want to avoid South Padre, Cancun, and basically anywhere on the Floribama shore.
What to Bring
Whether you're bringing a partner in tow or hoping for a whirlwind romance on foreign shores, it never hurts to pack some pleasure along.
Getting your sex toys through airport security is not impossible – just a little nerve-wracking. Stick to your smaller standbys, like MIA 2 or SIRI 2 and remember to engage the travel lock. If you've got kink in mind, then bringing light silk restraints are perfect both in terms of discretion (no clanking) and keeping yourself within the weight restrictions.
And, if you have to show security your ziploc bag full of goodies, just take comfort in the fact that your sex toys probably not the weirdest thing they've seen that day.
What to Remember
It's all fun and games when it comes to a holiday – until you forget that the place you're visiting isn't just a vacation spot. Respect the rules of the place you're visiting; Thailand, Vietnam and the Maldives are not sex toy friendly, for example, and many countries have as strict rules concerning having sex in public as your home country.
Additionally, don't let your holiday attitude forget about your personal safety. Not all countries are safe for LGBTQ couples , including popular destinations such as Jamaica. And anywhere you go, remember that you can contract an STI on holiday even if real life responsibilities seem a million miles away, so make sure you have a condom you trust with you, rather than scrambling around a strange place looking for a pharmacy!
[related_article id="1339″ float="right" size="full" target="_blank"]