While we've come pretty far in terms of breaking down the arbitrary gender barriers when it comes to sex, there are some ideas that seem to persist. The idea that in a hook up, blow jobs are expected but that cunnilingus isn't, for example. Or that carrying condoms is something only guys, or 'easy' women do (which, of course, is untrue).
Well, while we're happy to report that all signs are pointing to this changing, it may not yet be enough.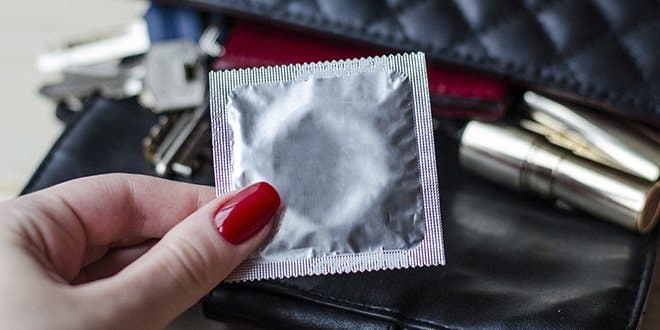 Recent market research has shown that women now represent 40% of condom buyers, which is approaching a heartening parity. In fact, the sales of HEX indicate 47% of buys are women—though that number is 34% of HEX sales in the US.
However, in a LELO-led survey it was shown that only 14% of women are completely comfortable buying a condom, while double that are regularly using them.
In fact, only 6% in that survey said they are comfortable taking condoms out with them on a night out.
We are quite literally in the midst of an STI crisis, with both antibiotic-resistant straights on gonorrhea showing up in the US, not to mention the appearance of new STIs like Mycoplasma genitalium.
Let's try something, answer the following 2 questions about your current or previous dating life, and have as many of your friends do so as well.
[playbuzz-item url="//www.playbuzz.com/stunugent10/are-more-ladies-carrying-latex-than-ever-before"]
If you're shocked by the results, or see the same room for change that we do in how people approach having enjoyable safer sex, then spread the word. Become part of the smarter, HEX-ier generation.