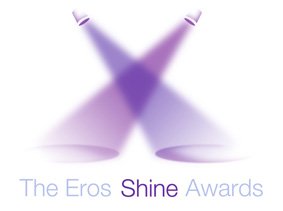 November 29 found us at the Melbourne Exhibition Centre for the Eros Shine Awards, where we were honored with the award of Best Products in Australia! It's our second year in a row in which we've been chosen for the award, and it's a feeling that definitely does not get old.
The Eros Shine Awards are extra special to us at LELO, as the awarding body is not made up of a committee, but by customers themselves who vote for the winners among the best of the best in the adult business and erotic entertainment.
LELO Oceania General Manager Jo Radnidge, who was there on the night to scoop up our prestigious prize, had this to say; "On behalf of myself and everyone at LELO I'd like to say thank you to all the customers who voted, as well as all the nominees. Being chosen for an honor like this is what drives us to continue striving for excellence in our products, and offering a one-of-a-kind experience to people not only in Australia, but the entire world. With enough hard work, we hope to earn this award again in 2013."
Australia's biggest awards gala for the erotic arts and adult industry, Eros Shine is a can't-miss-it event that recognizes entertainers and business leaders Down Under. At last year's Eros Shine, we were also awarded Best Products in Australia, which Oceania GM Jo Radnidge accepted while turning heads in a gorgeous evening dress crafted from a piece in the Sussurra Catalogue.