We're all familiar with the term 'brat', right? And often it comes with negative connotations. But in a twist, there's actually a world where being a brat is a desirable trait… that is, in the BDSM community.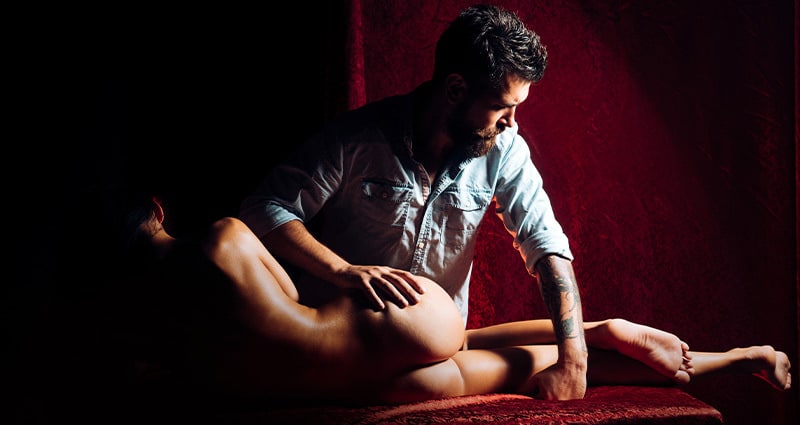 Well, this is not to say that all those who live the BDSM lifestyle find a brat appealing! But there definitely is a portion that feels their best when they either identify as being a brat, or being in love or lust with one.
What is a Brat in BDSM Terms?
A brat is often an individual who identifies as a submissive or a bottom in a dom-sub relationship. They're usually defiant, and like to misbehave and act out towards their dominant, either verbally or physically. 
Why? Mainly in hopes of being disciplined. The discipline is then gratifying for both the brat and their dominant, making it quite a match made in heaven.
Who Tames a Brat? A Brat Tamer!
As we mentioned, it's a brat's dominant who will be the one to instill punishment. These doms are usually called 'brat tamers'. 
A brat tamer is someone who actively enjoys playing with and disciplining their brat. They may find their brat to be funny, unpredictable, playful, and feisty, which is something they're attracted to.
Oftentimes, brat tamers have their patience tested, yet still gain pleasure from rough play and bringing their brat to submission. A true brat tamer has a good level of control, but overall, they're usually more flexible than a strict dominant (like one in a more traditional dominant-submissive relationship).
Brat tamers should be able to set strong limits, as a brat often pushes the limits to see how far beyond the boundary they can go. Their playful stubbornness and play fighting are all part of the foreplay, and a way for the brat to make sure that their dom is worthy of their submission. At the same time, a dominant enjoys the challenge of getting their brat under control.
Within this dynamic, there should always be consent and a safe word. Additionally, limits should be discussed beforehand, allowing both to be blissfully satisfied in their relationship.
What Are Some Examples of Brat Behaviour?
A brat usually acts out in a playful and harmless way—cheeky fun that's not malicious or cruel. But, of course, this dynamic can change, depending on the dominant and the brat. 
There are several types of brats. For example:
A Princess Brat:

one who is spoiled, always gets their way, and can often surpass their limits

An Ageplay Brat:

one that identifies as a little brat, a middle brat, or a teen brat

A Witty Brat:

one who likes to talk back to their dominant and knows how to push their buttons

A Strong Personality Brat:

one who always fights back and refuses to give up control easily
A Brat May Act Out By…
Talking back to their dominant

Ignoring commands

Starting a verbal or playfully physical fight

Humiliating

their dominant

Having a temper tantrum

Refusing to comply

Bothering their dominant when they're busy with other tasks

Harassing their dominant to get what they want

Speaking when they're told to be quiet

Purposefully not doing what has been asked of them

Sticking their tongue out

Showing their middle finger

Running away
The Brat Spectrum
In terms of the BDSM community, some feel that a brat is not a true submissive. But when it comes to the DDLG community, they are less harsh and more accepting of brats and their sense of cheeky playfulness.
The DDLG acronym stands for Daddy/Dom Little Girl. And because a brat's behaviour mimics that of a child, it can be said that this identity falls within the category of DDLG. 
It's important to remember, however, that this lifestyle, in no shape or form, glorifies or encourages this activity with actual children. There is no link between consenting adults in this lifestyle and any kind of pedophilia. 
So, whether you identify with the brat lifestyle or not, at the end of the day, we're all kind of a little bratty, wouldn't you agree?