LELO partnered up with Erika Lust, the increasingly popular and authentic erotic film director, to learn more about what fuels her passion in indie adult cinema. In honor of Masturbation Month, she even released a calendar full of masturbation inspiration, along with some awesome LELO toy giveaways!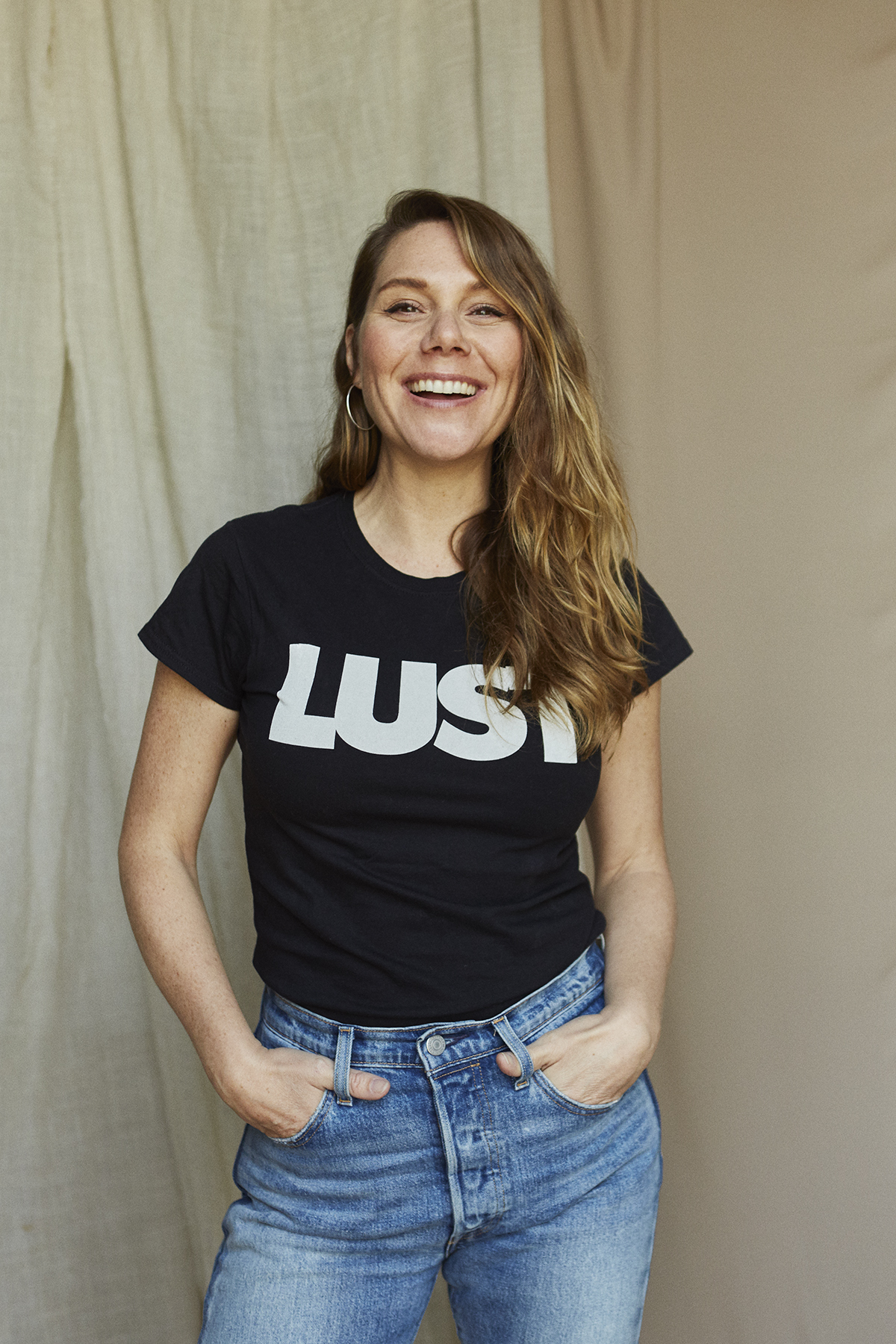 When you were a kid, what did you want to be when you grew up? How did you get into directing? 
I had always been interested in cinema, but when I was studying Political Science and Gender at university I began to develop a strong interest in pornographic discourse. I was a young woman feeling curious about sex and one day a boyfriend showed me a porn video. Watching that, I felt like something was wrong. It wasn't reflecting any truths about sex and everything was shot from the male perspective – it was hardly about the woman's sexual experience or her pleasure. I knew that both male and female sexuality were way more than that!
Right after moving to Barcelona back in 2000, I started working in a well-known advertisement company making quick steps forward – from runner to producer – and soon I realized that I loved the atmosphere of a film set. At some point I felt the need to do my own thing, and what I wanted to do was to shoot an explicit film!
I wanted to create something different within the genre, a porn film according to my own taste, expressing my values and showing the importance of female pleasure. So I made this short film called 'The Good Girl', which was a humorous take on the classic pizza delivery boy porn trope and posted it online for free. I wasn't really expecting anything but it was downloaded so many times that I realised there were other people out there who were also craving an alternative adult film. I was receiving mail from people all over the world telling me that they loved the film and asking when the next one would be out, and so Erika Lust was born!
Where do you draw inspiration from for your work? 
"L'amant" by Jean Jacques Annaud had a huge impact on my filmmaking style. The first time I watched it was a revelation: the protagonist becomes an adult through sex and an unconventional love story, and this is completely shown from her point of view. Also Jill Soloway are a huge inspiration for me, as they strive to push the boundaries of gender and to represent diverse sexualities in their works, such as I Love Dick and Transparent. Their production process is incredibly inspiring to me and something that I've implemented into my own work. 
The main inspiration, however, comes from the sexual fantasies that people share with me on XConfessions! I receive lots of lusty confessions from my users and from time to time I to pick up a few of them to make them into a movie! Usually I choose the ones that inspire me the most and then I adapt my imagination to these anonymous fantasies. Other times I wake up with an interesting concept that I want to translate into a movie and then find a confession that feeds my idea.
Besides not being authentic, what do you find is the biggest problem in mainstream pornography?
We are used to adult movies made by men, where you have close up gynaecological shots, emotionless storylines, where the man's presence is represented only by his penis and women live sex as something that is done to them instead of actively participating in it. I want to portray healthy sex relationships on screen and to capture the whole feeling of sex – the passion and the pleasure of everyone involved – not just a mechanical shoot of it. 
Narratives need to change: we need to stop showing harmful gender stereotypes and starting depicting men and women as equally important sexual collaborators. Consent should be shown clearly and simulations of coercion, pedophilia, or abuse should not be encouraged. The porn industry still has the highest positions of power overwhelmingly dominated by men.
We need more women in leading roles in the industry as producers, directors and scriptwriters bringing their perspective into the films. All kinds of public can benefit from having women behind the camera as this allows them to re-write the script about the women's involvement (not only in sex but also in public life) and to do something different to the mass-produced stereotypical porn of the free tube sites.
For the sake of science, what is your favorite LELO toy?
LILY 2 is definitely one of my favourite clitoral vibrators! LELO knows how to please all of your senses… This hand-held goody is lightly scented with aphrodisiac fragrances – I loved the pink 'Rose and Wisteria' one. Its curved shape allows you to gently stroke your clitoris while moving with your body during your solo session. It's also magnificent and really comfortable when used during partnered sex!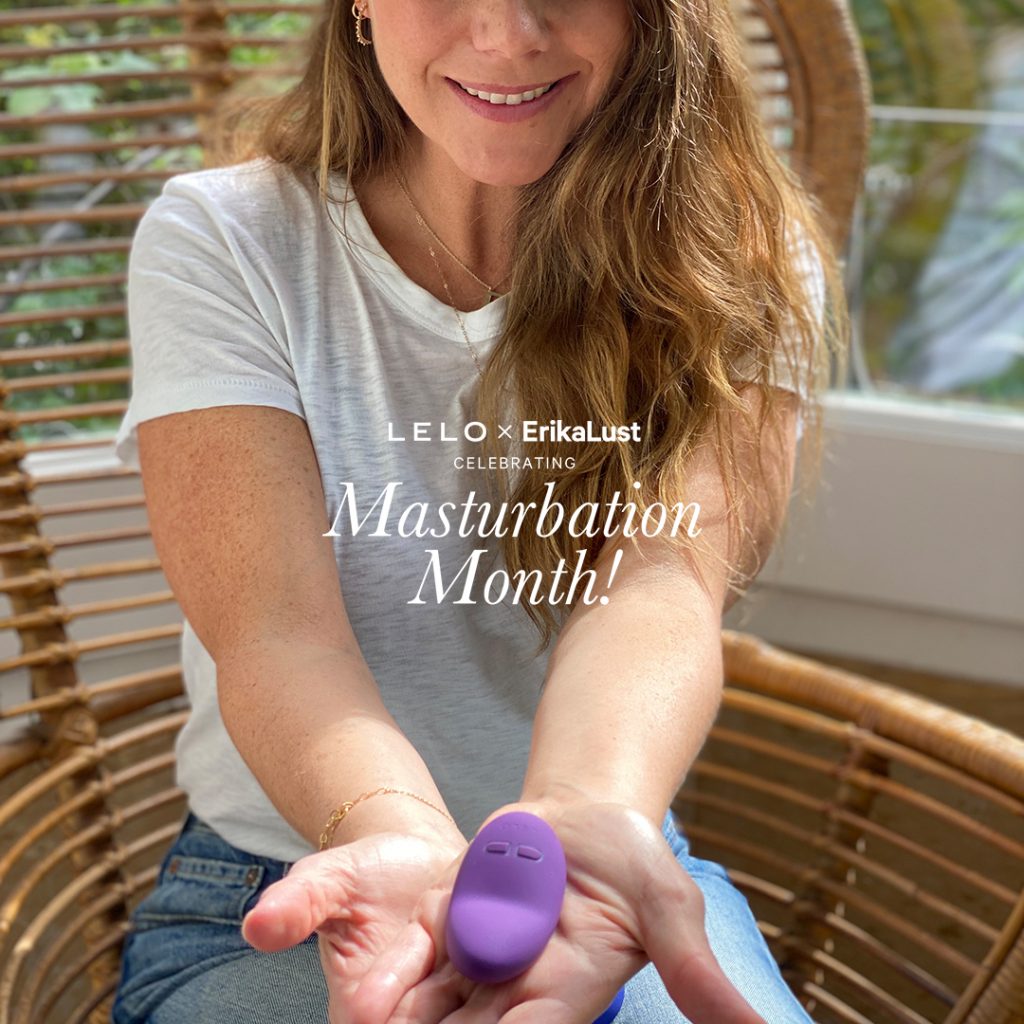 What is the craziest taboo about masturbation that you've ever heard?
I think the craziest taboo about masturbation is the one that links self-pleasure to "sin", seeing it as a "dirty" practice. I believe that there must be a reason why we were born with sexual organs and spots that can give us pleasure – actually, there are many good reasons. For so many years sexual science has taught us only about what technically happens in our body during heterosexual sex, implying that the only purpose of it should be procreation.
Luckily, today we are more aware of the benefits of masturbation, with studies demonstrating how it can reduce stress, improve sleep, and also help balance a couple's libidos! For women especially, masturbation allows you to explore and understand your body better, so you will know exactly what you like when you have sex with a partner. We need to keep on feeding the sex-positivity debate both online and offline, and normalise the conversation around masturbation as a wellness practice.
Which topic in regards to sexual education has been your favorite to cover during Masturbation Month?
Many women out there think that something is wrong with them for not being able to comfortably have penetrative sex with a partner. Although sexuality is less of a taboo in society now, scientific knowledge about women's sexual wellbeing is still young, and many of us still are suffering a lack of information and support regarding sex, plus the message that women need to sexually please men first is still widely promoted in the media and in society.
I wanted to show that penetration isn't possible for everyone, and that's okay. So I asked a member of my team who experienced vaginismus herself to address the issue and identify some of the psychological and physical causes of it. Check out the possible treatments for vaginismus and why non-penetrative sex is still sex.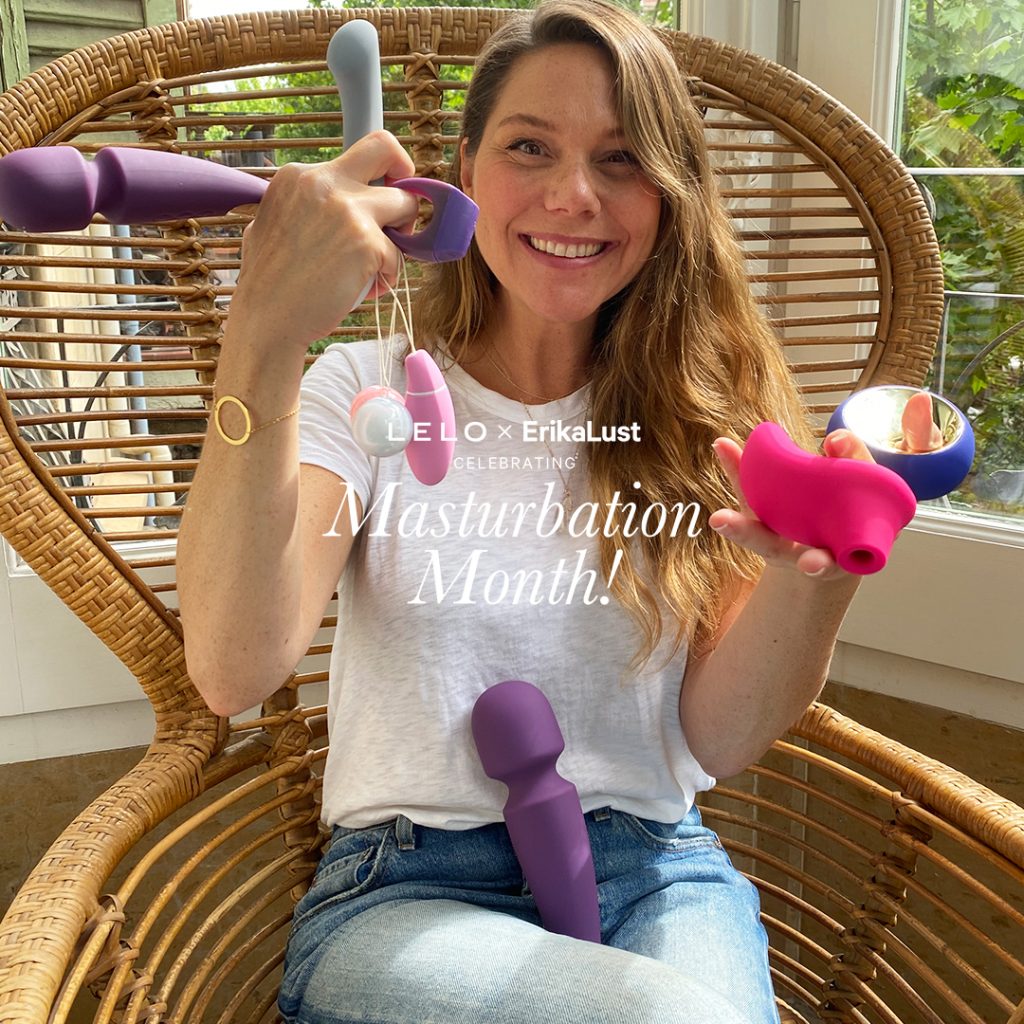 Does the Erika Lust office have a "casting couch"? How do you cast talent for your films?
My production team is in charge of our long and thorough casting process. When we have a story, we look for the perfect fit for that specific role. We get to know performers through interviews, we have Skype calls with them and meet them in person if we can. We always make sure the performers are 18+, have had their own sexual experiences already and are sex-positive and 100% enthusiastic to be part of the project. I have someone from my production team on set to make sure the performers are being taken care of – you don't have this figure in the mainstream industry.
Can you tell us about your XConfessions film being released next week? What do you hope to achieve with this piece in particular?
Kali Sudra is one of the most intriguing and acclaimed performers at XConfessions. 'Rituals' is a delicate, intimate portrait of Kali and her relationship with her body and her pleasure in her day to day life at home. I think this film is great to inspire female viewers on how to love their bodies and find intimacy with themselves, slowly and gently. Kali teaches us that our primary source of sexual and emotional pleasure is ourselves and that we need to create our own pleasure path by taking our time to deeply listen to our body and soul.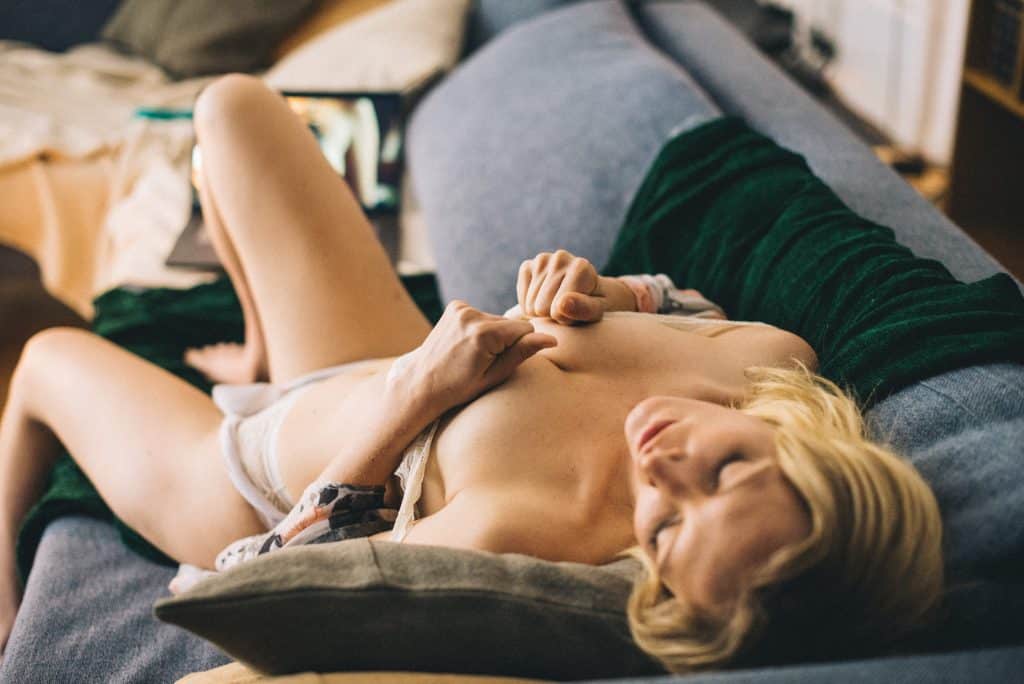 Image from upcoming film release "Safe Word"
What did you enjoy most about your partnership with LELO?
I like the fact that people are learning more about their body and pleasure with our #MayYouMasturbate 31-days challenge, which included some exciting giveaways with both access to my sites XConfessions and LustCinema and LELO sex toys! What better way to encourage people to masturbate than by giving them the opportunity to watch some lusty films while playing with the best sex toys out there? LELO and Lust are the perfect combo to set the mood for self-pleasure! 
We agree, Erika! We enjoyed working with you and your team and can't wait to see what magic you create next!