Many people looking for discreet external massagers find that they aren't always packing the right amount of power―in most cases, their small size ends up being their limiting factor. However, with the LILY 2, LELO has managed to put a petite powerhouse in the palm of your hand!
Not only is it one of our most popular solo toys for beginners, thanks to its compact design, the LILY 2 often gets recommended as the one of the best couples vibrators too!
Just read below to see how a few of LILY 2's top product reviews.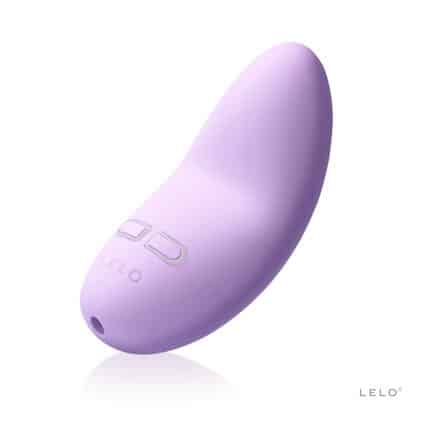 The Best Vibrator For Sex & 7 Orgasmic Positions To Use It In
"Small, quiet, strong, and waterproof, with eight stimulation settings, this toy is a wonderful clitoral vibrator. Though it's made from a harder material than other similar designs…it feels great on your body, and is easy to use in multiple sex positions.
It's really hard to find a toy that doesn't feel intrusive to use during intercourse, but this one does the trick. It's ergonomically designed to fit perfectly in your hand, rest on your pubic mound, and is easy to grip in multiple positions."
Read more of BUSTLE's review!
LELO's LILY 2 Lavender Review
"Its delicate design and smooth surface makes it sensual to the touch, and will pique your curiosity as to what exactly this small toy is capable of. The answer to that… a range of extremely stimulating vibrations and patterns that are sure to leave your body radiating with pleasure.
After my first time using the Lily 2, I knew I was in love, and have since not been able to go a day without letting it roam my body. This beautiful, delicately designed massager is great for all kinds of sensual play, and can be used on essentially any rousing area of the body – especially the clit, nipples, inner thighs, and perineum. It is great for women wanting a toy that can provide powerful, external stimulation, but also those looking for that something to take sex with their partner to a new level of excitement."
Read more of SLUTTYGIRLPROBLEMS' review!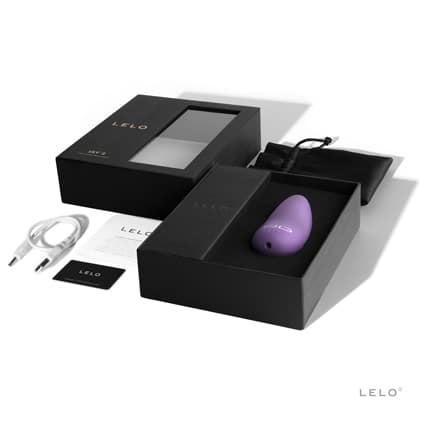 REVIEW: LELO LILY 2
"As a clitoral vibrator, the Lily 2 is everything I expected and more. The vibrations are very impressive for a toy of its size. I'm more of a constant vibration kinda girl and its curved body helps direct the vibrations right exactly where I want them.
About the scent, I feel like LELO did an amazing job balancing it so it isn't very strong or overpowering, yet you can still engage your sense of smell. It's like a bonus feature!"
Read more of FRISKYGIRL's review!
Anonymous Sex Toy Review: The LILY 2, A Scented Vibrator
"It has a great, easy-to-hold shape that I found nestled nicely against my body or delivered very targeted vibrations depending on how I held it, while being small enough to stay out of the way during penetrative play. Also, those vibrations are strong, and relatively rumbly even on higher settings."
Read more of AUTOSTRADDLE's review!
Customer Reviews
Check out more Bazaarvoice authenticated LELO reviews, supported by anti-fraud technology and human analysis.
Seismic pleasure! ★★★★★
I love the Lily 2, the range of settings is excellent (starting off very gentle and building up) and it can be positioned in such a variety of ways! I find the vibrations to result in deeper sensations which quite literally feel like they're coming from inside, rather than an external object. The delicious chocolate smell is the cherry on top. I absolutely recommend this to first time buyers and seasoned toy aficionados alike!
Posted by: London girl

Girlfriend love it ★★★★★
After I have tried everything. My girlfriend are not able to achieve an orgasm any other way but with a lilly.
Posted by: Johan
Strong and discreet! ★★★★
This is my go to vibe for when I need to have a little me time! I love how powerful it is and how quiet and discreet it is! Very easy to change up the speed and pulses to fit your mood and match your vibe!
Posted by: Kelbel19
How To Use LILY 2