Hi everyone, this is Dr. Zhana, and, oh my god, pegging is a popular topic! I got so many questions, I love how curious you all are about it. All right, here we go.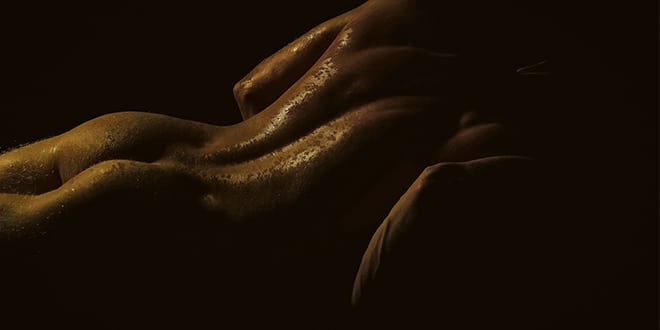 What is pegging?
First things first – what is pegging? Pegging is penetrating someone using a strap-on, which is typically a combination of a harness and a dildo. It can also be done with a harness-free dildo, or it can be done with a handheld vibrator, like a prostate massager, which is amazing. The term is often used to refer to anal penetration, but you can peg someone vaginally as well.
Is it just for men?
No! That's the greatest thing about pegging! It's an equal opportunity lover, it doesn't matter what your gender or genitals are. Everybody can wear a strap-on and everybody has an ass that can receive a strap-on. I've pegged men, women, trans folks, you name it. And I've been pegged by folks with vaginas and penises.
My wife is very apprehensive about it. Thinks it's odd for a guy to want to be penetrated.
This is the biggest problem with pegging, especially in heterosexual relationships. Either the men think it's "gay" to want to be penetrated or the women think it's odd or "gay" for their male partner to want to be penetrated. This is really unfortunate. 
The reality is, of course, that there is nothing gay about wanting to be penetrated. An ass is an ass regardless of the gender or the sexual orientation of the person who has it. Some people like their asses stimulated (because it feels amazing!) and some people don't. Plenty of gay men don't like to be penetrated and plenty of straight men do! We really need to start disentangling this whole idea of masculinity or heterosexuality from whether you like your ass played with or not. Otherwise, you all are missing out big time on a lot of pleasure you could be having. 
Strong feeling my husband wants to try this and I'm not about it. How do we compromise?
It's hard to answer this question without knowing why you were apprehensive about it and how much flexibility you might have around that. But there are so many different forms of butt play that you could incorporate that is not full-on pegging: There's ass licking, fingering, butt plugs etc. Or, if you were open to it, he could go have that need met with another partner or a professional dominatrix.
Is it more difficult when [a] man has hairs down there? Or is it irrelevant?
Nah, it's irrelevant. It's really a personal preference. Some people like hair, some people don't like hair. But the strap-on will go inside the ass no problem, hair or no hair.
What's in it for the one doing the pegging?
That's a great question and I think the answer is going to depend from person to person. I can tell you what it does for me – I love the visuals from that different angle and perspective. I love the role reversal – I like being penetrated but I also sometimes like to be the one penetrating. Especially with pegging men, I love knowing that the man I'm penetrating has freed himself from the societal bullshit that tells him he shouldn't want that. And there's also direct stimulation to my clit in certain positions that I get as well. 
Do you have to be a domme if you're pegging?
People often think pegging has to be done in this domination/submission context, but it really doesn't. You can certainly do it that way, and it's a lot of fun! But I've also had partners that were very dominant, they just wanted to get fucked in the ass. 
I recently started prostate play, is pegging a next-level sensation?
Welcome to the world of prostate play! I'm so envious, I wish I had a prostate so I knew what that felt like! Certainly pegging can be the next step on that journey. Doesn't have to be, you can explore your prostate in other ways, but it certainly can.
My male partner indicated an interest in pegging! Fun! How do we get started?
Pegging men is anal sex and like with all forms of anal sex, you start slow. Maybe with some other anal play activities like ass licking or rimming, fingers, butt plugs, smaller things in there. 
Does LELO have a recommendable toy for pegging with harnesses?
Lelo makes vibrators and prostate massagers like these three that I love – Billy, Hugo, and Loki. LELO doesn't make nonvibrating dildos and harnesses.
Would a prostate massager be a good tool to work your way into a pegging session?
Absolutely!
First-time positions?
I tend to start either in missionary, because you can see your partner and how they're reacting, or from behind. Both give a lot of control to the pegger (the person doing the pegging). And if the peggee (the person getting pegged) wants more control, then them on top, cowgirl/boy-style is a great one. 
How do I start the conversation with my boyfriend about wanting to peg him?
I would probably start not with pegging but with something that's like ass licking or having a finger. I often ask partners if they like their ass played with, and/or as I'm going down on them, I'll make my way toward their butt and see how they react to that. Way more often than not, the reaction is quite positive. 
How to brooch the subject with a long-term partner when no mention has ever been made?
Lots of different ways to bring it up. Just make sure you ask or offer it very excitedly. For example, "There's been something I've been thinking / fantasizing about…" or "There's something we've never done that's a huge turn-on for me, it would be so hot to do it". 
If they're not immediately enthusiastic, be patient, give them some time to mull it over and bring it up some other time. You talk about how much you love anal play and so on. 
And it's always a good idea to educate yourself and your partners as much as possible and destigmatize it for people who might have hang-ups about it for whatever reasons. So maybe watch pegging porn together, find an article to read, or find a sex-positive community you can be a part of.