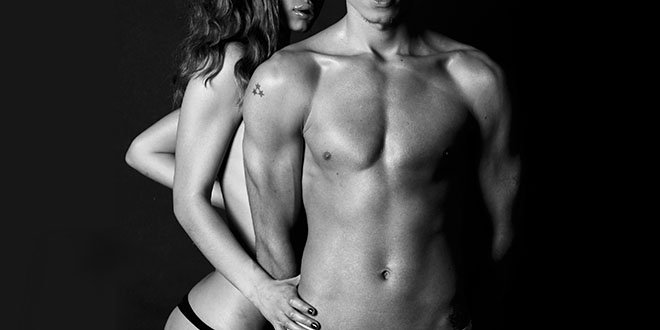 What is Pegging?
Pegging generally refers to a ciswoman penetrating their heterosexual male partner anally. While the term 'pegging' was coined in 2001 as part of a submission contest held by sex advice columnist Dan Savage, the practice has obviously been around for much, much longer than that. (One of the first recorded references to pegging is in the 1956 novel, Naked Lunch).
How?
The major difference between pegging and other penetrative anal play is that rather than using a handheld prostate massager like LOKI™, the penetrating partner will use a dildo and harness to wear the toy.
We often think in terms of the doggystyle position (although of course any can work) because it works best for many couples; it gives the wearer a lot more control, as well as more ease of movement if their partner is larger than them.
Why Would a Woman Want to Peg Someone?
While a woman who wants to peg her partner may be interested in female domination and sissification of her partner, but that certainly doesn't apply to all or even the majority of women who enjoy pegging.
Interest in trying a new role makes a lot of sense when you think about how male-pleasure (and male sexual action)-oriented a lot of mainstream attitudes toward sex are. Point-of-view porn, for example, is almost exclusively from the male partner's perspective.  So, if you're partner wants to peg you, it might be more to do with trying a new role themselves rather than putting you in one (though there is nothing wrong with either).
Of course, still more women enjoy pegging because they know how pleasurable it is for their partner, and they are enjoying his enjoyment (but more on that later).
So is the pleasure entirely psychological and visual? Not at all!
Certain strap-ons are designed to offer sensation to the wearer, through small vibrators or insertable portions. Of course, you could also always add a small vibe that hugs your body to a harness to increase her pleasure.
Why Would a Man Want to be Pegged?
As mentioned above, there are some pretty fun kinky reasons to want to be pegged by your partner. It can be hot to see them take a dominant role in the bedroom, and also to experience 'receiving' pleasure in a way that's completely different from something like the cowgirl position.
There is also how flat-out amazing prostate stimulation can feel when you're on the receiving end of thrusts. While prostate massage beginners might be more used to the vibrations of a  prostate toy that you wear (like BRUNO™ or HUGO™),  if you enjoy thrusting with something like BILLY™ or LOKI™ Wave, you will probably enjoy the feeling of being pegged.
Conclusion
Of course, with any sex (but particularly anal sex) it is extremely important that you and your partner start slowly, and communicate throughout. Things like 'I need more lube', 'let's take a break' or  'I'm ready for you to go harder' are the types of things you need to be comfortable saying to make sure your first pegging experience is a positive one, and that'll it will set you up for many amazing nights of getting as good as you give!
Still Curious? You can read more expert articles about anal sex or go back to our Ultimate guide to everything about anal.