LELO isn't just a self-care brand, it's a movement that pushes boundaries – bold, unafraid, and a leader in desire. After two years of crafting, they've recently launched a line of liquid lipsticks and stylo lipsticks that are created with deeply pigmented colors that look beautiful on all skin colors. They last long while hydrating the lips, and if we know anything about LELO, it's that they do luxury right.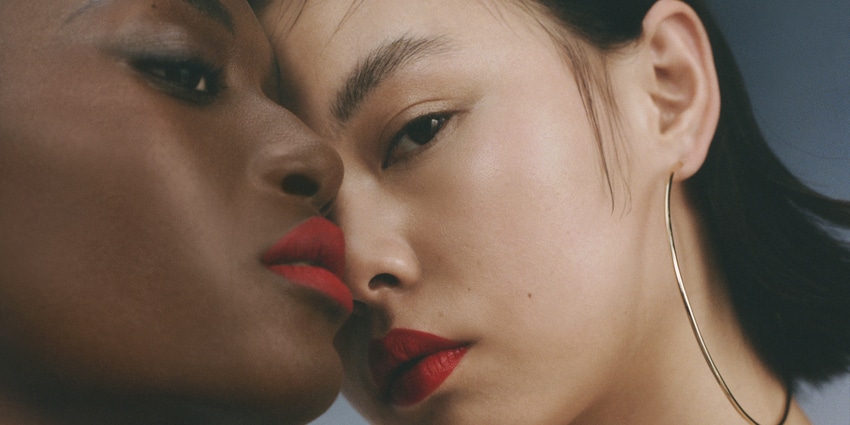 LELO Liquid Lipstick
Available in 5 colors, from pinks to mauves to deeper purples, bold is the name of the game for this lineup. What's even better? They're cheeky names that stay true to the brand.
06 FREAK

07 HORIZONTAL TANGO

08 BOOTY CALL

09 HOT AF

10 NYMPH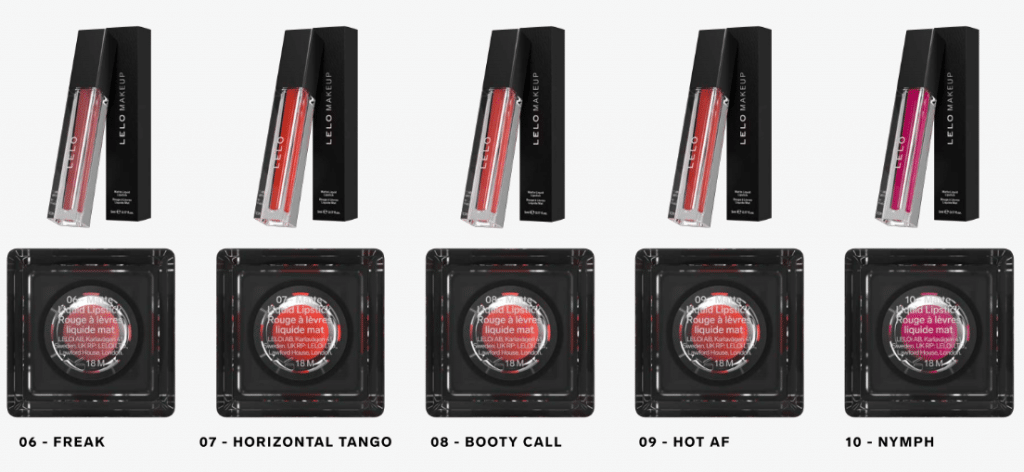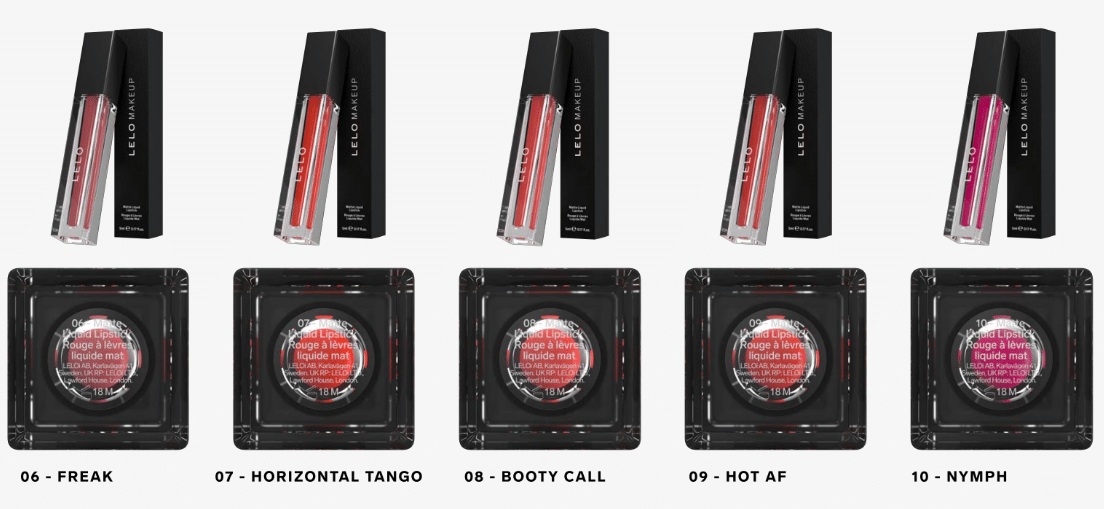 If those made you smile, the long-lasting (up to 12 hours) and no-transfer (unnecessary stain) formula certainly will. 
These liquid lipsticks are made from natural waxes and a lanoline substitutes that provide a creamy application, yet moisturizing matte finish that doesn't compromise ingredients.
SHOP LELO LIQUID LIPSTICK
LELO Stylo Lipstick
If you enjoy twisting up your lipstick applying a layer of added confidence in the bathroom before you take on the world, LELO's stylo lipstick are also available in 5 colors that last up to 8 hours.
01 NOTORIOUS

02 ONE NIGHT STAND

03 REBEL

04 COME ON OVER

05 SCREWED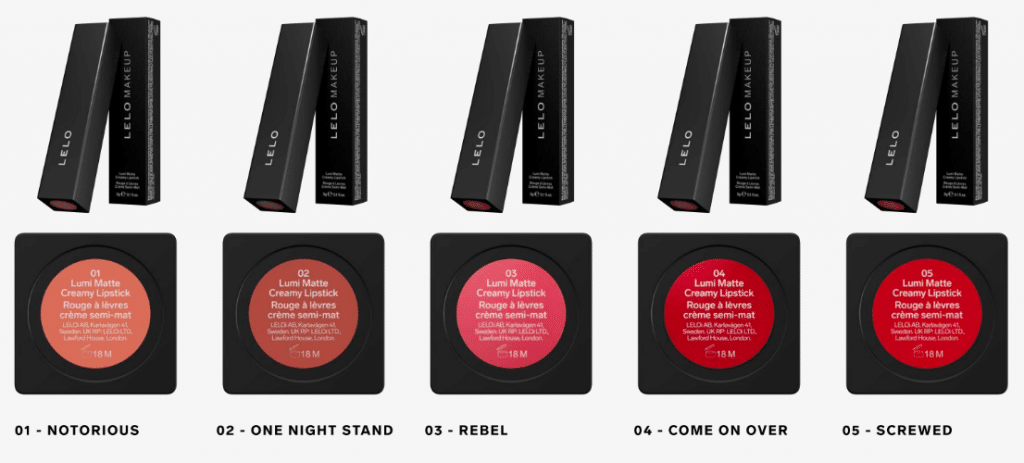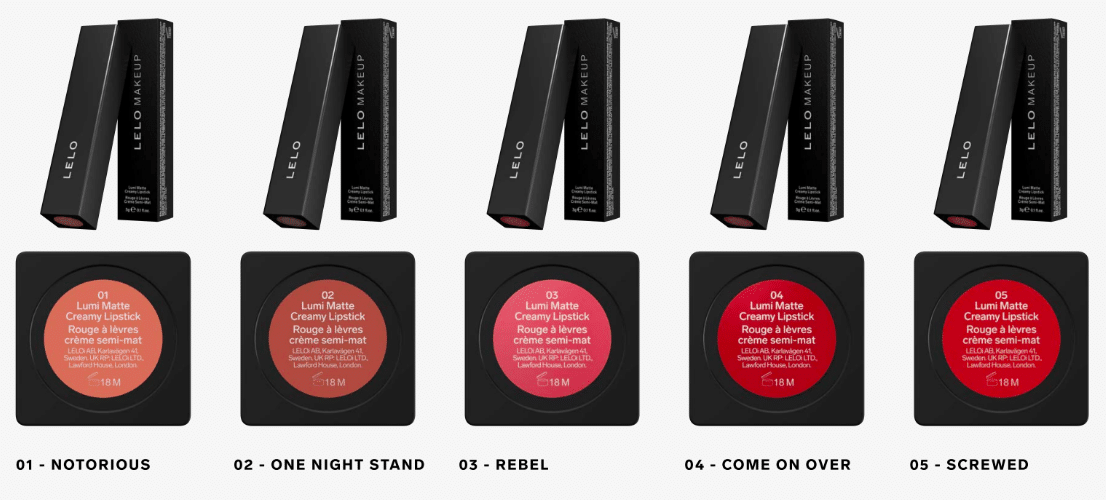 They contain juniper, an ingredient known for microcirculation to give your lips a plumper look, along with a plethora of other ingredients that are anti-aging and moisturizing.
SHOP LELO STLYO LIPSTICK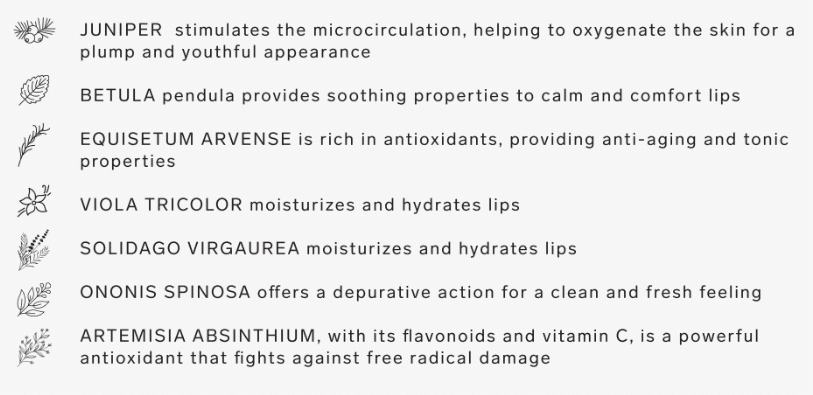 What Makes Them Unique
One-stroke lipstick means less applications

Smooth formula while still providing matte finish

Antioxidant and nourishing ingredients

Long lasting (up to 12 hours for liquid and 8 hours for stylo)

Lightweight feel but a heavyweight champion in pigmentation
These vegan lipsticks have one mission in mind – to make you feel more comfortable and confident in your own skin. Wear them on the daily or save them for exhilarating first dates or showcasing your best dance moves during a night out. Using them as an ultimate weapon of seduction is entirely up to you. 
We've also heard through the grapevine that the best is yet to come. Look out for the next line of LELO Beauty dropping soon!
SHOP LELO BEAUTY