April 24th marks a holiday you may not have heard of, but you might already have everything you need to celebrate already tucked away in a drawer and reserved for special occasions. Well, sometimes an occasion calls for a special outfit, and sometimes a special outfit calls for an occasion—like Lingerie Day!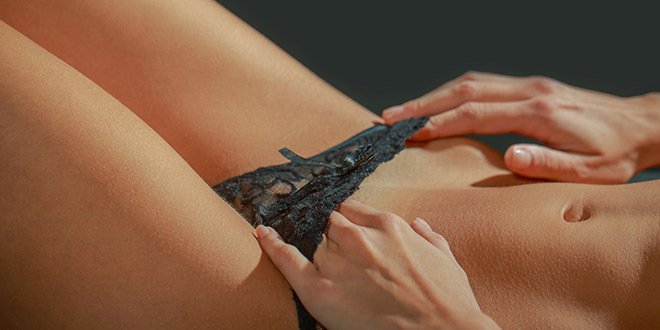 What's to Love About Lingerie?
Whether you're into lace and ribbon or latex and buckles, lingerie has the power to give you that extra sexy spring in your step, even if no one sees it but you! That's right, we are of the radical opinion that sometimes you should bust out your sexiest and littlest something for solo sex sessions just because. It's easy to get into the habit of treating masturbation like maintenance, but reminding yourself that you're sexy for the sake of yourself goes a long way to building bedroom confidence!
Like masturbation itself, rocking your sexiest outfit is a way to please yourself. Ever heard of the phrase "look good, feel good"? Wearing something beautifully crafted is simply a tool to start thinking of yourself as something beautifully crafted, too. Give yourself an inner sense of power and freedom simultaneously.
Trading lingerie shopping tips and opinions with partners (or friends!) can also be a fun way of bonding and opening up the lines of communication when it comes to figuring out your fantasy. Of course, it's easy to get discouraged by the sizing and pricing of places like Agent Provocateur, which is why doing your lingerie shopping at a time other than right before an anniversary can help take the pressure off.
Is Lingerie Just for Ladies?
Just as all women aren't into the frilly and girly options when it comes to sexy outfits, there are men out there that just want to feel pretty sometimes, whether it's part of 'sissification' play (a type of fem-dom) or just because everyone's bum can look extra yummy in lace booty shorts. If you want to feel extra dapper, why not dress your member up like a true gentleman in the penis TUX. It may make you or your partner giggle, but it will also make them think about it often. The rules of what is and isn't okay in the bedroom are exactly what you and your partner (or partners) make them, so why not treat yourself and give looking glam a go?
Check this out: