Lingerie is no longer just for ladies, but if you're a man who's not quite ready to wear lace when you want to feel sexy, LELO has you covered. Specifically, covered just enough, with the luxurious and stylish TUX. Intimate apparel for men that's cheeky without being silly, read these reviews from people who loved dressing themselves up to get down in TUX!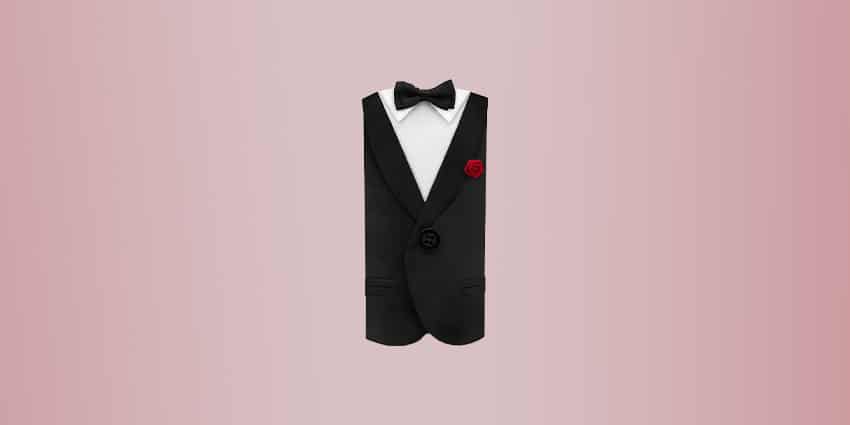 REVIEW: LELO TUX… a luxury cock sock for the penis in your life!
"Maybe you've been dating someone for a month or two. You've had some hot sexy times together, but you'd like to spice things up a bit.
The next time she pulls back the sheets, imagine her amazement when she sees that cute cock of yours, dressed in a tuxedo, begging for her lustful attention.
Yeah, it works. I just tried it this weekend with my gal! She was VERY impressed, and the sexy time was out of this world!"
Read more of  MR.RACY'S review!
You can now buy a penis tuxedo
"If you ever thought that the only thing missing from your boyfriend's wardrobe was something fancy to wear on his wanger, we've just discovered the perfect product for you.
Now if you're STILL sat there wondering why you need a luxurious, tailored tux for your man's peen, maybe you should take into consideration just how funny it is bound to look."
Read more of COSMOPOLITAN's review!
Dress Up Your Favorite Dick With This Penis Tuxedo
"I have to say that when I first saw the TUX, I laughed. Then I smirked. Then I imagined a certain someone wearing it … and I giggled. And then giggled some more. And then, well, I couldn't stop imagining it. I mean, is this not the cutest thing ever? 
And, yeah, it's silly. But a lot of things about sex are silly, at least if you're doing it right. Role-playing is silly. The noises our bodies can make are silly. A lot of sex positions are pretty silly too. But they're fun. And isn't that kind of the point? If you both laugh, you'll probably have a great time. Why not start there?"
Read more of KINKLY's review!
Buy TUX Now