Did you know that orgasms could be part of a 'happiness boost' for the British economy that could add up to £90 billion to GDP?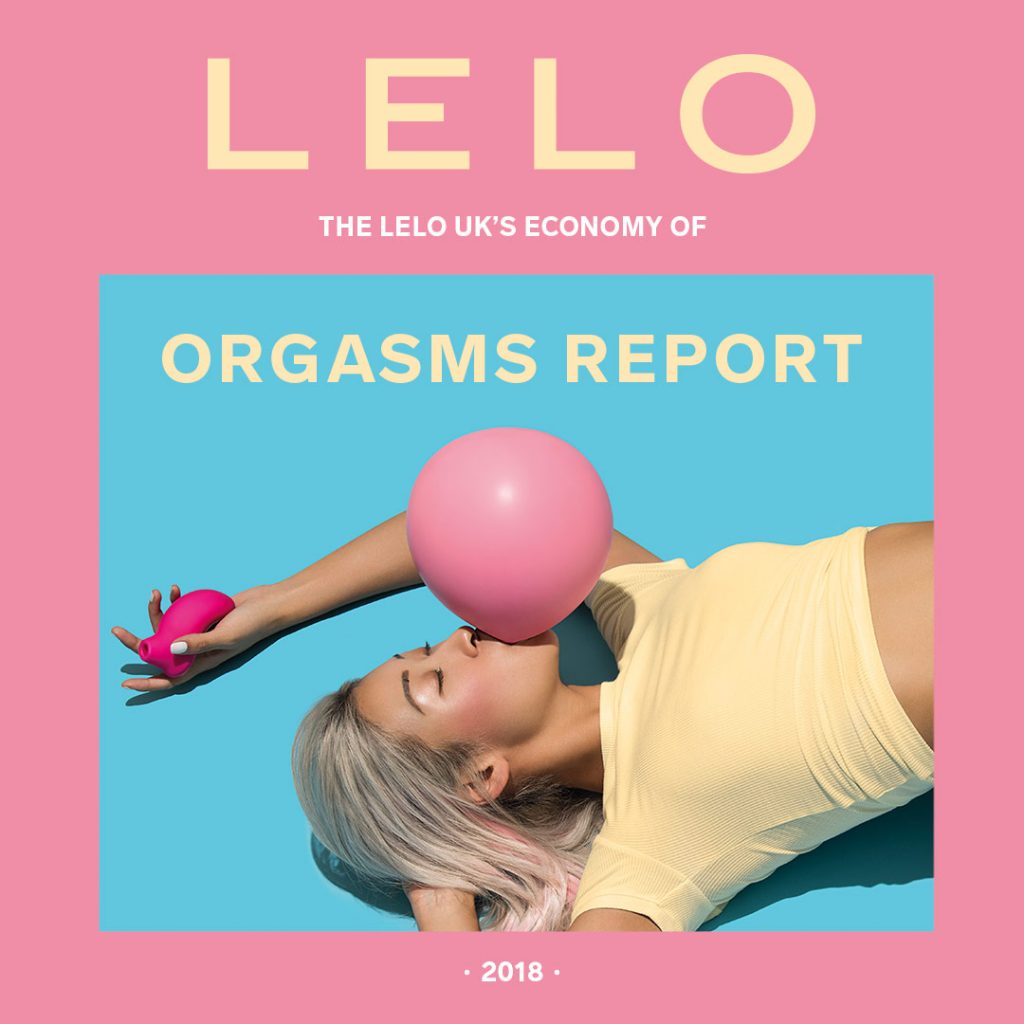 At LELO UK we know that having an orgasm – whether that be on your own or with a partner – makes you feel fantastic, both during the actual act and afterward. With this in mind, we thought it would be interesting to find out how often people are having them, how they impact their day to day life and to see what could happen if the people of the UK had more of the big O's.
Working alongside award-winning financial journalist, Rosanna Spero and our Sex Expert Valerie Tasso, LELO UK has discovered that orgasms could help with productivity and indeed help the UK's economy, and by quite a lot! As a result of this research, LELO UK has decided to introduce a new initiative where we are offering our UK employees the opportunity to take up to four days a year as a "self-love day".
So how can an orgasm help?
Politicians are constantly thinking of new ideas and policies to help boost the economy, but there is one idea no government will have thought of before, and it's a lot more fun than inflation, interest rates and trade deficits. A new study finds increasing the national number of orgasms could be part of a 'happiness boost' for the British economy that could add up to £90 billion to GDP.
In light of the potential economy-boosting benefits of orgasms, LELO UK has today announced that it is becoming the first company in the world to allow its employees to take 'self-love days'. Self-love days follow the format of duvet days, but with a naughty twist: employees are encouraged to take the day to fulfil themselves sexually and have plenty of orgasms. It's presented with the hope that they'll come to work the next day with a spring in their step and be as productive as possible.
Working a four day week
Indeed, a new report by LELO UK suggests that one cost-effective way to help boost the UK economy is for the nation to have more orgasms. Yes, really. In fact, regular climaxes could help add a whopping £90.445 billion to the economy each quarter. The study, which draws on existing academic research as well as original research commissioned by LELO UK, found that happiness is a major driver of productivity, with 94% of people agreeing that the happier they are, the more productive they are at work. According to research, when Britons are happier, their productivity increases by an average of 10-12%. Translating this to the workplace, a 10% rise in output from each UK worker would mean the nation potentially making £129.13 more per week, per person. That means if every one of the 32.4 million people working in the UK increased their productivity by 10% this could add £3.5 billion a week to productive output. What's more, if they increased it by 20% it could mean an increase of an amazing £7.132 billion a week. Another way to look at is a 20% increase in productivity could mean we could all work a four-day week!
The future is orgasmic.
With the UK's economic future uncertain due to the effects of Brexit and potential instabilities in the wider global economy, anything that can improve productivity should be explored. Whether it's alone or with a partner, LELO believes that offering employees the chance to take days off dedicated to sexual pleasure will improve happiness, reduce stress and ultimately improve the productivity of its workforce. LELO is calling on companies all over Britain to follow their lead and introduce self-love days for their employees.
If you want to read the whole report please click here:
https://drive.google.com/open?id=0Bydh4B-JZq0mVjRuaGdXTml3TmtZcElIeU5FVnR0aHNnZzJB