If you're a proud vulva owner, let me get a hallelujah! For starters, they're freaking beautiful, aren't they? And secondly, we're continuously learning new ways to experience pleasure with this little sweet spot. Not only that, but having a vulva is basically a superpower on its own!
Which is why LELO has revolutionized the game when it comes to getting licked! And sure, your partner may be the king or queen of getting you off with their tongue, but for those cold, winter nights (or breezy summer days) when you just feel like treating yourself, what's better than a sex toy that mimics the feeling of being eaten out? Not much!
But before we kick off and give praise to the all-mighty LELO oral sex simulator, let's take a look at some anxieties or worries that some may have regarding their bits. To put your mind at ease…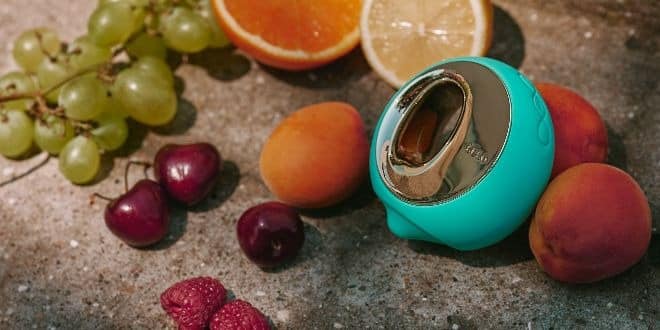 Everyone Has a Smell
It's normal. Every vulva has a smell, and not everyone smells the same. It could be a salty, coppery or even a musky or leathery odor. And if someone going down on you has ever done it before (or they've read a book/had a decent sex education), they'll know that fact. 
The only time to worry about this is when you notice a fishy smell accompanied by unusual discharge or itching. 
Everyone Has a Taste
Again, it's normal. And the taste of your vulva can change from day-to-day. Things like diet, hydration levels, medication, and your menstrual cycle can play a part in the way that your vulva tastes.
Not all Vulvas Look the Same
While all gorgeous, no two vulvas look the same. There are low-hanging labias, short labias, curved labias, and asymmetrical labias. The color and size too is different from person to person. 
That being said, the ORA 3 is the perfect little pleasure product that'll not only help you to feel more comfortable with your vulva, but it'll also remove all risk associated with the spread of STIs. Yes, you heard correctly. One can totally get an STI via oral sex! Look it up.
Introducing the ORA 3: An Oral Sex Simulator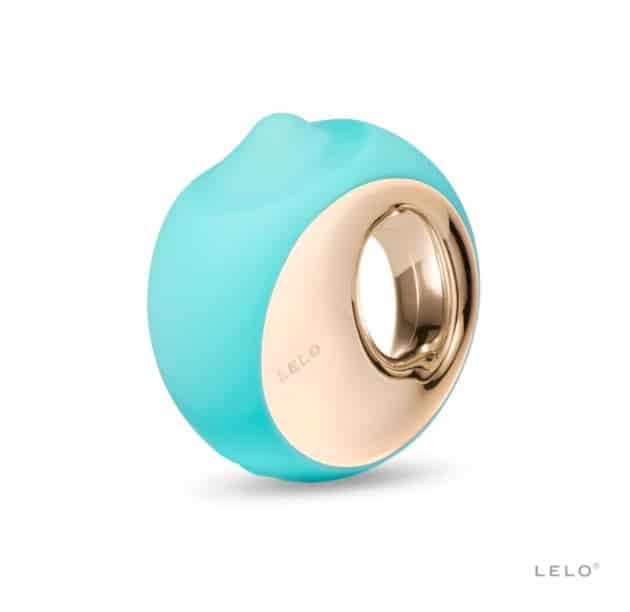 The ORA 3 is a sex toy that aids in an award-winning oral sex experience, every time. Its design is sleek, cleverly disguised (i.e. it doesn't really look like a sex toy) and anything but intimidating. In fact, it's a beautiful pleasure product that feels soft and comfortable in your hand.
And how does it get you off? It uses PreMotion Technology to create firm and precise nub rotating motions! This nub is smooth and 25 percent faster than the real-thing, causing accurate yet consistent pleasure. It also has a wide range of vibration intensities, so you can cater to your needs all on your own!
And just like all other LELO products, the ORA 3 is whisper-quiet and rechargeable, making it a toy that you can use any time, nearly anywhere. It's also the proud owner of a design award that's internationally recognized and certified. What a show stopper, am I right? And we're not the only ones who think so…
A recent reviewer said:
 "Best Vibrator I've Ever Bought!"
"I bought the LELO ORA 3 after I fell in love with other LELO products and this is my best purchase yet. The design is so sleek and pretty that I feel so classy every time I use it. The design makes the whole experience so intimate and chic, I'm OBSESSED!! The charge lasts plenty long and the device is so quiet making the experience more enjoyable."
So while everyone at LELO are big advocates of partnered pleasure, we too understand that self-love and self-care is equally as important. The ORA 3 is also a great first sex toy for those who want to feel more comfortable and acquainted with their body. 
In short, if you are a vulva owner, and you're hoping to explore your body more, we highly recommend this modest yet powerful pleasure product. 
In addition, here are some other ways that you can embrace your beautiful body!
Really Look at Your Vulva
It can be super empowering to grab a mirror and really look at your vulva. According to Megan Stubbs, a sexologist and body image specialist:
"Get comfortable with looking at it and make peace with it. The more comfortable you are with your vulva, the more comfortable you'll be sharing it with someone else."
Practice Measured Breathing
"Anxiety isn't just something that happens in your head, it's something that causes a chain reaction all through your body," says Cassandra Corrado, a sex educator. "When you feel anxious, your heart rate speeds up and your brain starts to scan for any threats. To counteract the physical effects of anxiety, take some deep breaths."
You can practice measured breathing by breathing in to the count of three, holding your breath for three seconds and then breathing out for six seconds. This will help relax your body, giving your brain a bit of a rest.
Be Present
It's difficult to feel aroused or to climax when you're preoccupied with past or future thoughts. Practicing meditation and learning how to really be in the moment will help you to prioritize the here-and-now. 
Try to really focus on the pleasure taking place, whether it is soft or intense vibrations, the feeling of your partner's breath or the movement of a toy or a tongue.
Love Your Body (even more)
Loving your body is not always easy, and almost everyone has experienced some form of body dissatisfaction in their lives. Unfortunately, there is no quick fix to loving your body (even more). 
But here's a great start… 
3 Self-Care Routines to Be More Confident in Your Own Skin
Read uplifting literature:

If you enjoy reading, try to find some literature that you can identify with that's encouraging and loving. For example,

The Mastery of Love

by Don Miguel Ruiz (but, of course, everyone will have their own preferences). Finding material that is powerful and affirming can be really great for your well-being and increase your level of self-love.
Surround yourself with joy:

from the clothes you wear and the friends you have, to the space you live in and the things that you do, choose to be surrounded by joy. Try to create an environment that makes you feel happy, comfortable, confident, and joyful.

Start a gratitude journal:

it's much easier to focus on the things we don't like about ourselves than what we do. Try to take a moment each day to be thankful for all of the things you love about yourself or all of the good things that happened to you that day. You could do this by writing in a journal or simply sitting down with your eyes closed, envisioning.
So, whether you simply want to experience even more blissful orgasms solo, or you're looking to become more comfortable with your body and your vulva, we think you should give the ORA 3 a go…we're pretty sure you'll love it!