The thought of our genitals being stimulated by a warm, wet mouth is pretty hot. But what's not hot is worrying if someone will do it right. Receiving oral can be a gamble, which is understandable because women's anatomy isn't exactly straightforward and stimulation preferences can change day to day. That's why LELO created ORA 3, an oral stimulator that feels like a real tongue.

69Desirs
LELO ORA 3 ORAL SEX STIMULATOR REVIEW
"There is no power loss, especially via the CruiseControl. This one never seemed to lose power, nor vibrations quality, when it's barely in contact with Kitty's culca and clitoris or when it's well pressed and maintained on them. And at the maxiumum level, I can tell you that the vibrations are strong, despite the toy size. It's quality, the one we like to see at Lelo."
Read more at 69Desirs!
InStyle
This Award-Winning Vibrator Feels Just Like a Tongue
"For those who've searched high and low for a replacement to the stimulation of oral sex, your quest ends here: Lelo's Ora 3 cuts out the inconvenience of having another person in the room when all you want is some mind-blowing head. The ring-shaped device simulates the sensation of a tongue with a rotating nub embedded under soft silicone, programmed to follow unexpected (yet delightful) patterns. But, in true Lelo fashion, that's not all it does — it vibrates, too."
Read more at InStyle!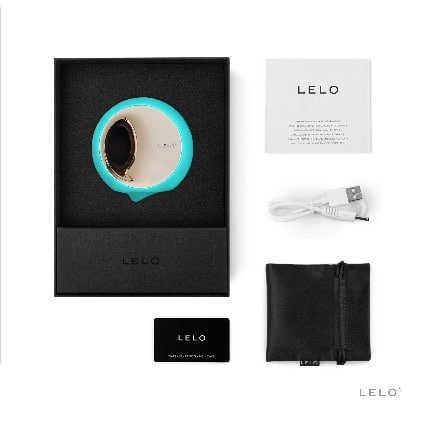 Tova Leigh
My Review About The Ora-3 An Oral Pleasure Stimulator By Lelo
"I have to say this – oral sex is something that not everyone knows how to do and if we are being honest not everyone likes doing. I don't know about you ladies but in my opinion there is nothing worse than having someone do it all wrong! This was my favourite thing about the ORA 3, it really did feel good and realistic which I did not expect it to do.
As mentioned, you can add vibrations to it which I liked and there are different settings and speeds. It was easy to hold on to and like all of Lelo's products is chargeable and has a long lasting battery. "
Read more at Tova Leigh!
How To Use ORA 3