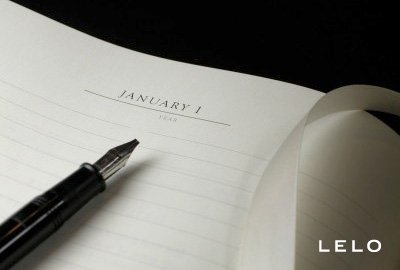 Hit the gym; quit smoking; be more active; take a cooking/dancing/language class; New Year's Resolutions take many forms. 44% of North Americans make them,  and no matter what yours may be, any of these promises to yourself can be hard to keep up for an entire year.
Luckily, we've got some tested and true tips and tricks to keep your resolutions on track for success in 2016 – check them out!
Make a List
Much like Santa, you're going to need a list – a real list on paper – to make these goals into a tangible thing. Even if your resolution isn't a list, but rather one thing you'd like to accomplish, this is suggested. The writing, or typing out and printing of these things that you want for yourself will make them all the more real to you. After your list is done, post it somewhere visible, like the fridge or your bedroom wall.
Make It a Short List
Keep the number of goals you're trying to reach at a manageable number, like one or two. Depending on what you're after, more resolutions can end up spreading you too thin – it's better to nail one or two goals rather than make small gains in several of them.
Be Specific
Don't simply resolve to 'lose weight' or 'make more friends'. Do say 'I want to lose 5 lbs a month' or 'I want to get out and attend more social events'; these are realistic resolutions that are easily attainable – and once you get started with these incremental goals, they'll snowball into the full realization of your 2013 resolution.
Crowd Source It
If you really want to make that resolution stick, let other people know about it! Post it on Facebook or Tweet it to the masses; a friend or family member may have the same resolution as you, and you both can work together to fulfill your goals.
Practice What You Promise
Take on some new behaviors that will encourage your success. Losing weight? Get any and all unhealthy foods right out of your house. Quitting smoking? Stay away from smokers (while they smoke, of course) and stay out of smoke-filled places. Seems like an obvious bit of advice, but you'd be surprised how many people stumble on the most obvious hurdles.
Finally, keep an image in your head of your final goal; something you can picture for the times when the going gets tough. This mental image will remind you of what you're after at those times when you're tempted to give it all up, should they happen. And above all – keep a positive attitude, because whatever change you're making, you're making it for the best!