Love is a very complicated matter. Most of us know that. It is such a big deal that we have written a lot about this subject, we have organized debates around this concept and we even have created some sayings to give love its huge power, like: "nobody can live without love". We have also taken for granted that one day, if you are a single person, you will find your perfect match, your soul mate. There is a whole industry centered on such a complex feeling.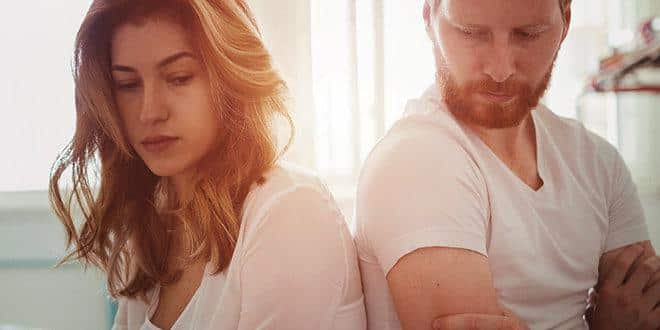 However, love is not only a feeling; it is a cultural act that we have to work on every day of our life. It requires training, experience, understanding…
A couple is made of three ingredients: love, negotiation and sex. Love cannot be negotiated, obviously not. You are in love with someone or you're not, but you cannot reach an agreement to be in love with someone because it is a feeling which cannot be controlled. Negotiation in a couple is present in our everyday life. Of course, there is no written contract between the parties, it is something implicit: if you do that, I will do this, etc…Sex, nevertheless, and in spite of what a lot of people believe, CAN BE negotiated.
This matter reminds me a couple who is deeply in love. They are German, they live in Spain and they are still married (they have been married for more than 25 years). He (I don't want to reveal his identity, so let's call him "Arnold") has a non-conventional erotic life. She (let's call her "Elke") is an incredible woman who likes to make love with her husband each time she feels like it.
What we call a "non-conventional erotic life" in the case of Arnold is simple: he likes to practice sadomasochism and from time to time, to make love with other women who have nothing to do with his wife. For him (and I must admit that for me too), sadomasochism is an erotic practice like any other. Elke, his wife, does not share his erotic tastes. So, imagine the scene: we have a couple deeply in love, but Elke has very clear ideas about her erotic life. And it is then that the dilemma appears. Yet both have reached an agreement because they know that their love is stronger than anything. Elke knows that she does not want to lose her husband which could happen if she refuses to let him practice what he likes. For most of you, this situation would be seen as a problem and a case of unfaithfulness from Arnold. But for Elke and Arnold, this situation has created complicity. Complicity is basic and fundamental in a relationship. Without it, there is no couple. Elke decided to let her husband practise sadomasochism once a week. In contrast, Arnold promised to explain to Elke all the details of his affairs. They even go together to buy fetishist clothes. Elke chooses for him.
I know that you are going to think that they have a very strange conception of love, or that they are very modern or also that this marvellous couple is just keeping up appearances in order to give a good image of themselves in front of their family, friends and neighbours. Others are going to think that, in reality, they don't love each other. Or that Arnold is the typical man who is using his "macho" power to do what he wants. Amazingly, I can tell you that you are very far from what the reality is. I know other couples like them. And in those cases, it is the woman who decides to do what Arnold is doing.  What is happening with Elke and Arnold is that both have a deep understanding of what true love is.
Most of us have no idea of loving. We love ourselves in the other person and not the other person for themselves. We project what we would do on our partner, we project our personality, our moral values. This is not love. Love is to respect the moral values of your partner; love is to accept how the other is. The other is not ours. They do not belong to us. But they (the society) try to make us believe this in order to preserve the prevailing model they have built. The beloved is not someone that you instruct, you observe them; the beloved is not someone that you try to change, you see them grow; the beloved is not someone that you lead, you accompany them. Most of the time, we see the beloved person as a property and not a recourse, a country house, not a landscape. Acting like they do, Elke and Arnold are using a love game without putting love into play, as most of us would do.
The best love letter that Elke could write to Arnold is to accept him as he is, not to try to change him. I agree that it is difficult to understand because the society has educated us as selfish persons.
According to my modest opinion, a lot of people don't forgive unfaithfulness because of all the arguments described above. They don't understand what love really is. At this precise moment, here in Spain, a group of Spanish sex-therapists are working on how to deal with promiscuity in order to help couples not to divorce. Revolutionary, yes, but so difficult!