Rather than counting how many sleeps until Christmas, we prefer to count all the ways to bring some seasonally-appropriate sexiness to those longer winter nights, so here are 4 ways to get freaky and festive at the very same time! (Santa hats are optional but strongly encouraged).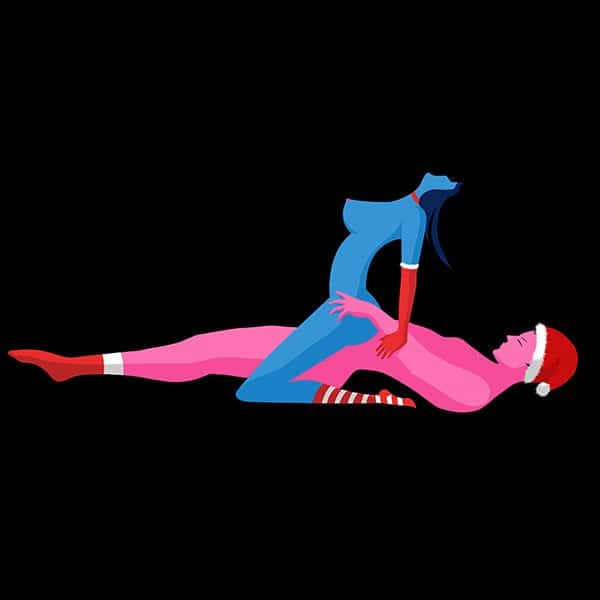 The Sleigh Ride
If you want to mimic the thrill and excitement of zooming down a bumpy hill on your sled, this is the sex position to try! The receiving partner straddles their partner while facing away from them, and uses their legs to bounce up and down. If you're getting tired or want to switch it up, you can lean forward and use a palm placed flat on the bed between your partner's legs to help support your weight while your partner controls the thrusting!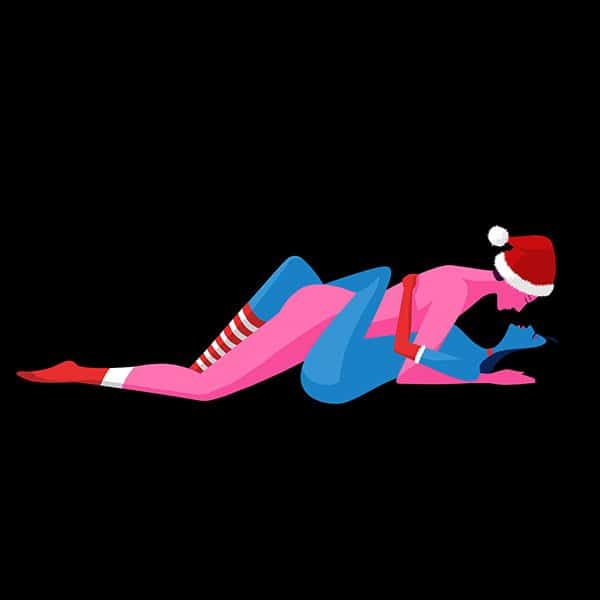 Baby it's Cold Outside
While debate rages on about some of the questionable lyrics in this particular Christmas song, we prefer to focus on the warmth you and your partner can share in this intimate, cuddly position. With tightly wrapped legs the receiving partner can help with a forward and back motion that's subtle but still sensational―not to mention ideal for making sure the covers stay over you both!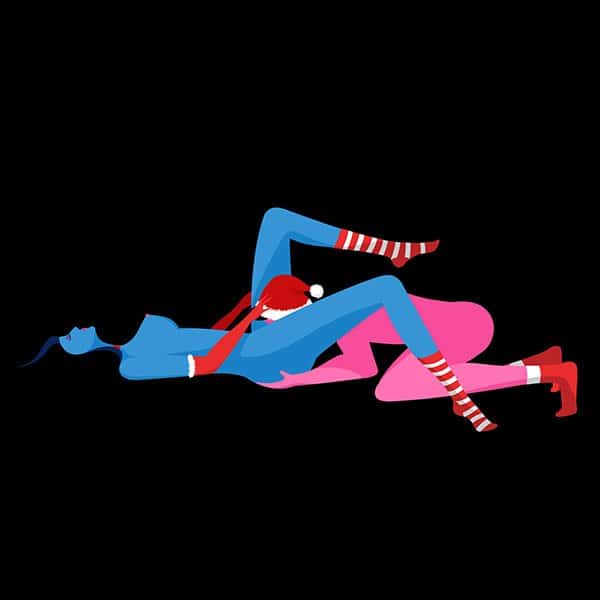 Mistletoe Down Below
We love all the sweet treats we get to indulge in over the holidays, and here's one that everyone is sure to enjoy! The giving partner in this position can suck on an extra spicy mint candy cane before placing kisses, licks, and gentle bites all along the receiver's thighs and hips to fully tickle their partner's fancy before finally offering them a sweet Christmas kiss.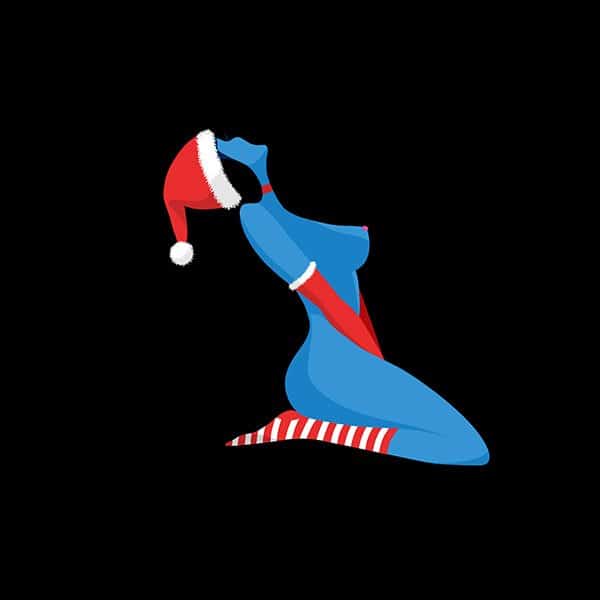 Have Yourself a Merry Little Christmas
Has the stress of the holiday gotten to you? Between the shopping and cooking and entertaining, it's important to take time for yourself.  While your go-to solo sex position might be flat on your back, this position forces you to rethink almost every sensation. With blood flowing naturally downward toward your genitals, concentrate on your breathing. This position can also be quite helpful for women who have difficulty making themselves orgasm during positions like doggy style, even with the aid of clitoral stimulation. With New Years right around the corner, why not get a jump start on a making this a 'climactic' resolution?