The following is an anonymous account of the experiences of an anonymous LELO fan trying the LOKI prostate massager for the first time.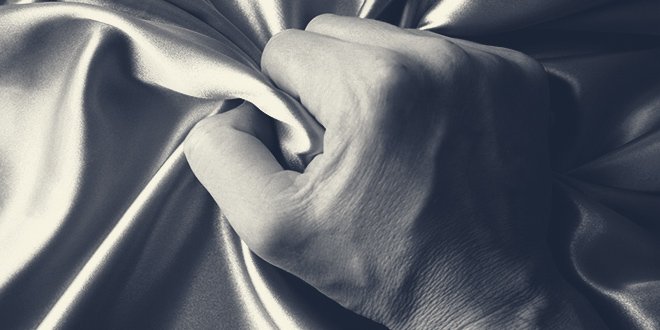 At this point of my life and my experience with anal pleasure – my tush tenure, if you will – I feel that I've graduated to more robust pleasure products when it comes to plugging and pegging.
I considered the LELO BILLY, with its smaller diameter, a great anal pleasure toy for a novice (it was my first prostate toy actually), but since then I've definitely leveled up my anal abilities. That said, I was excited to see that LELO was selling a fuller and more substantially shaped anal toy, and knew I had to give it a go.
First Impressions
First of all, the first impression is the most important and LELO yet again wows with that original presentation. Seeing the LOKI on the website when I made the purchase, I was excited with the possibilities that came to mind, but then seeing it in its gorgeous packaging through the little plastic window, it made me even more excited and happy with the purchase I'd made.
Once out of the box, I started playing with the modes, and when I turned it up to full power, I knew that this was gonna be a fun one. Where most anal toys out there provide a mere buzz for your booty (including, in my opinion, BILLY – sorry LELO!), the LOKI gives off a very assuring rumble.
Down to Business
I'll say right out of the gate that the first time I tried LOKI, and then all subsequent times after, each play session ended with a glorious orgasm. Really though, I didn't expect anything less.
Once the tip of the toy met my anus (with a very generous amount of lube), the tapered end entered with comfort, but, even as a veteran ass play guy, it got a little too big too quickly and I misjudged the toy and overestimated myself: you should do a little bit of warm-up with a small toy or your finger before going straight to insertion with LOKI.
What I've liked about further use of LOKI is the gradual pressure it applies on the prostate as you insert it, and once it's in, it provides such a satisfyingly full sensation. At this point in playtime, it feels great, and it's not even turned on yet!
Holding LOKI in your hand and turning it on full power gives you an idea of the strength, but when it's fully inserted I found the highest vibration setting to be WAY too much for me. At about 75%, it's right on the limit of what I can take.
Now the shape of LOKI makes it into more of a plug than it is a toy for thrusting, but when it's in, I really enjoyed moving myself around the toy, rather than the other way around. Does that make sense?
Squeezing my sphincter muscles around LOKI while I jerked off was supremely satisfying, and I only moved it by hand when I was close enough to climax that I wanted focused pressure on my prostate, resulting in a super-intense orgasm: one that I can't wait to have again!
[related_article id="11877″ float="right" size="full" target="_blank"]