They say you can never have too much of a good thing, and G-spot massagers like GIGI 2 tend to make us agree! Here's a deeper look at exactly what makes GIGI 2 so good at giving G-spot orgasms!
Its history doesn't hurt! Since it was first released, the original GIGI has enjoyed unprecedented success, but far from cracking out the champagne and giving ourselves a much-deserved pat on the back, we set about exploring how to make something that was already special, even better.
Meet GIGI 2, the sensationally revamped version of the bestselling G-spot massager the world has ever known. So what exactly did we do to make GIGI 2 such a highly reviewed G-spot massager?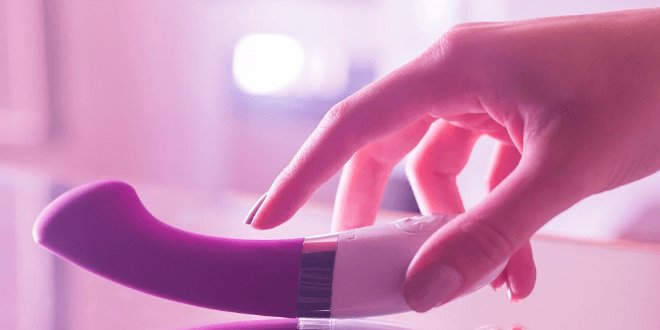 Extra Power 
Whether or not you experienced the pleasure of the original GIGI, the upgraded version is guaranteed to impress, as it now houses double the power of its already remarkable predecessor.
With eight vibration patterns and easy to use 4-button interface, GIGI 2 intelligently delivers this whisper-quiet power exactly where it needs to go, providing indescribable ecstasy for up to four hours from a single charge. Is four hours of G-spot pleasure too much? You won't know until you try! Oh, and it also has a travel lock so you can avoid any potential embarrassment or surprise dead batteries!
100% Waterproof
Thanks to LELO's innovative new vacuum sealed charging port, GIGI 2 is now completely submersible to a depth of 1 meter, adding full waterproof versatility to its already considerable list of talents.
Perfect for use in the bath or shower, it is also even easier to clean than before, all of which combines to offer even greater scope for intimate exploration. So grab your favorite bubble bath and get ready for G-spot orgasms that overwhelm you until you want to sink right under the suds!
Spot-on Design
GIGI 2's beauty and class are the culmination of a meticulous design process resulting in the creation of unrivaled elegance. We give you a step-by-step guide for exactly how to use GIGI 2 to achieve overwhelming G-spot orgasms!
Taking over where the original GIGI left off, GIGI 2 features the same signature sculpted tip for precisely targeted G-spot stimulation and serves a double purpose as an effective external clitoral stimulator as well. Meanwhile, its ultra-smooth, FDA-approved and body-safe silicone exterior offers total peace of mind at all times.
Peerless Quality
Complete with a fully rechargeable lithium-ion battery providing an impressive 90 days of standby time, GIGI 2 is exquisitely presented in LELO's award-winning packaging which includes a country-specific charger, luxurious satin storage pouch, comprehensive 1-year warranty and unbeatable 10-year guarantee.
Customer Reviews
Check out more Bazaarvoice authenticated LELO reviews, supported by anti-fraud technology and human analysis.
Leg shaking ★★★★★
The shape of this toy makes it great for internal and clitoral stimulation, plus super easy for my partner to use on me. The easy controls also make this toy a breeze in the bedroom!
Wow! ❤️❤️❤️ ★★★★★
The Gigi brought more to our love life than I thought possible. I was not sure about purchasing this but it was a new experience for both my husband and myself. It's been 40 years we've been together and with the Gigi. I experienced things never before in this time.
Great for travel ★★★★★
I was able to fit everything into a clamshell sunglass clamshell case , charger lube and all. And for a small package wow !!!